What Houston splashpads do you recommend? You asked us!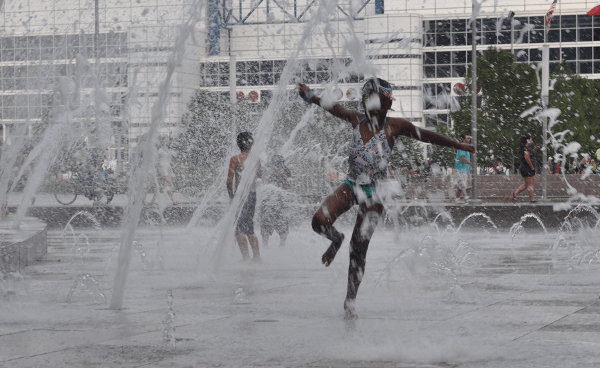 What Houston splashpads do you recommend for little kids?
I'm a big fan of splashpads for little kids, because there is less drowning risk than pools, and it cools them off!  Lucky for Houston families, there are a lot of free splashpads around the city!  Go here to see the list of 20+!
I can personally recommend the splashpad at Ervan Chew Park.  There was a pool here that was replaced with a splashpad in the last several years.  Find the button near the little hill to turn on the water any time you want.   The water area is not well shaded, so bring sun screen and hats.  The playground is under the big trees.
I also like the splashpad at Discovery Green because it is very well maintained.  The Houston Zoo also has new a splashpad that is free with zoo admission.
The Downtown Aquarium has a small splashpad that is also free.  No tickets are needed for this and you can access without going inside the Aquarium.
Hermann Park also has a couple splash areas.  I prefer the water feature near the reflecting pool and zoo to the actual splashpad by the playground.
And finally, this is not a splashpad, but Noah's Ark is a shallow pool with great slides and water features.  Check it out!
Go HERE for the long list of City of Houston Splashpads!