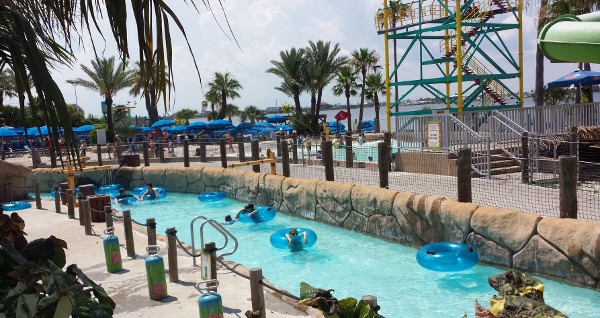 Address:
One Hope Boulevard, Galveston, Texas 77554
Cost:
$23.95, $17.95 kids, 3 and Under are Free, Free for Members (Get the latest prices
HERE
.)
Sometimes we want to cool off and play in the sand, but are not up for playing in the ocean. This Galveston destination includes sand and pools… it's Palm Beach at Moody Gardens!
Palm Beach, open during the summers, includes a lazy river, wave pool, slides, water playground, splashpad, sandy beach and volleyball court.
The water park is not huge, but it's a good size for little kids. Teens (and probably tweens) may not love it, but for little kids, there is enough to do… and it's not really hard for the parents to keep track of them.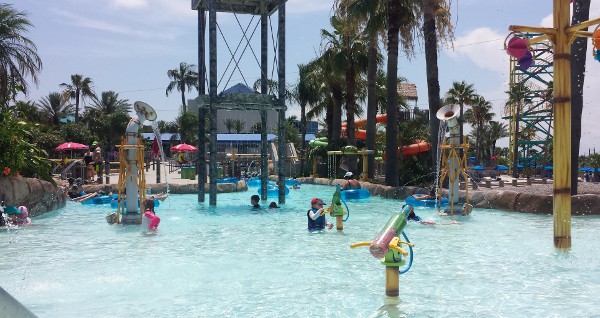 There are 2 slides for kids over 48″ (that end in a contained "tray" and not in a big pool), 2 slides for little kids, a small wave pool (that does not get as big as
Wet'n'Wild
), a splashpad (in it's own area for young children), and a lazy river that is fun for everyone.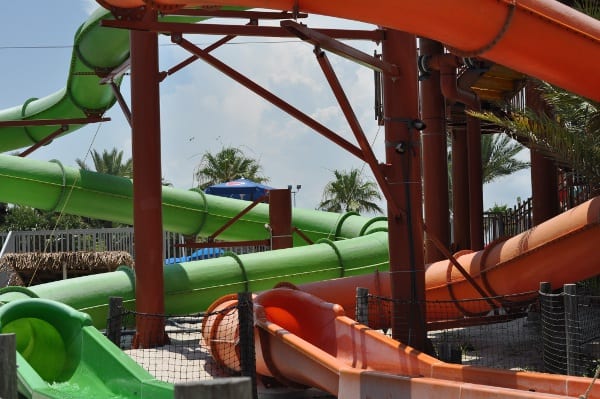 My kids are still pretty young and I like that it's not too hard to watch them. I also like that they can play in the sandy beach… and swim in the pool water… so we do not leave all messy like when we are at the ocean.
We usually arrive mid-day with everyone else, but I'm told that at the 9:00am opening time, there are fewer crowds.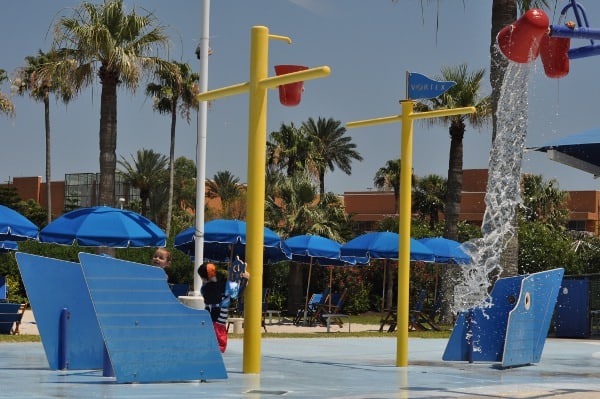 Besides this water park being small, be aware that only water is allowed in. Coolers must be parked in the picnic spot outside the gates.
Also, lockers must be rented. If you want to swim with the kids, I'd leave most of the stuff in the car or at home. As for car keys… I'm thinking of getting a (affiliate) waterproof case to hang on my neck. (I saw a lot of bags and strollers around… but I would get a locker or hold on to the valuable stuff!)
And, finally, there is the price. It's not cheap to get in… but now it's not a whole lot more than Bellaire Town Square. If you will go several times or visit all of Moody Gardens (including the winter lights events), there is an annual family membership. Just plan to use the membership a lot, because the price makes the Houston Zoo and Houston Museum memberships look like a bargain.
The good news is that you can pay the admission fee, decide if you love it, and apply the ticket price to the annual membership after you swim.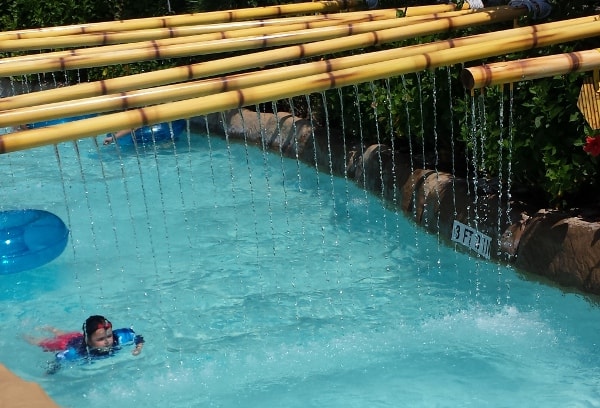 I do like Palm Beach for the size of my kids… and I really like not driving back from Galveston all sandy! Look at the pictures and see what you think.