Houston Field Trips… Educational Things to Do around Houston!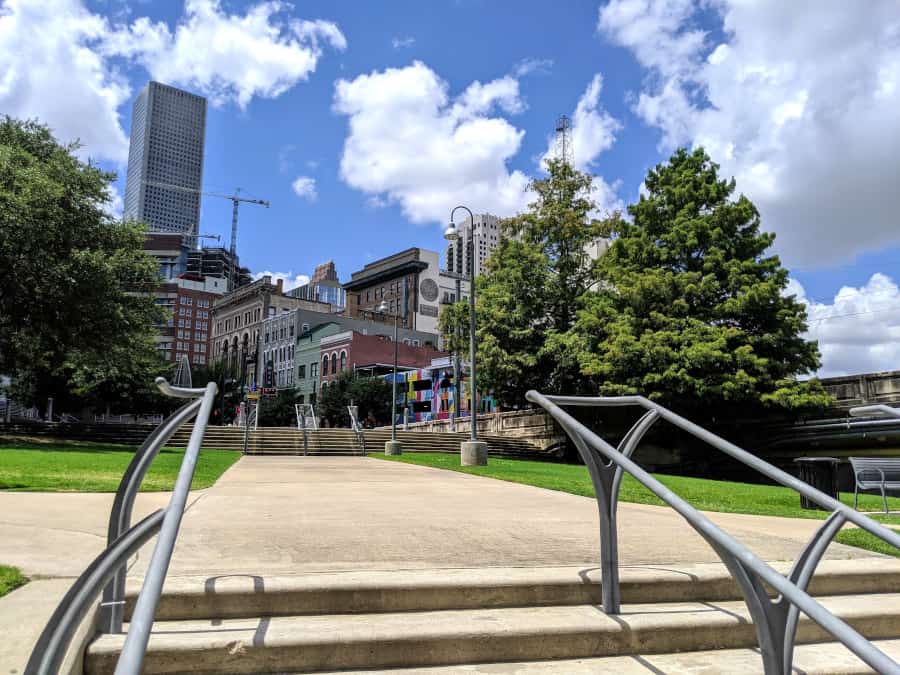 And just like that, I'm a homeschool mom.
I have casually considered homeschooling in the past, but never made the plunge. Well, 2020 pushed me off the edge and I'm going to see if we swim. (But a survival float would also be considered a success.)
This school year, I have two kids in online school and two kids in homeschool. For all five of us, the school year is going to be messy, but we will also have the opportunity to do things different than in past school years.
So, as part of our weekly lessons, I'm adding in local field trips (with a little more learning than our usual adventures). We'll have educational trips and we'll learn about the history of Houston… and we'll slowly post them here.
If you have ideas for field trips, let us know!
Houston History: Learn about Houston History as you visit Allen's Landing, Houston's First City Hall, Houston's First Library and Houston's First Park.
Texas City Field Trip: See the 9th largest port in the country and learn about one of the largest non-nuclear explosions ever… in Texas City.
World War II History in Galveston: Tour old war ships and find an old fort.
Galveston Island State Park: Study Nature, Geocache, Fish & Hike at Galveston Island State Park!
Crocodile Encounter: Get Up-Close to Alligators, Crocodiles and Tortoises… at Crocodile Encounter!
BeeWeaver: Learn basic biology of honey bees & important steps in working a hive!