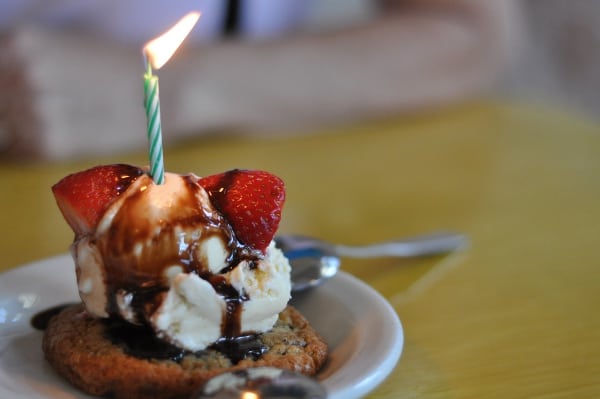 One of our most popular pages is this list of parent recommended party venues!  It was first created 4 years ago… and the latest updates are here.
If you want to recommend a spot, just leave a comment.
For help planning a party, check out Crowning Details and see an example of her beautiful (and affordable) party HERE.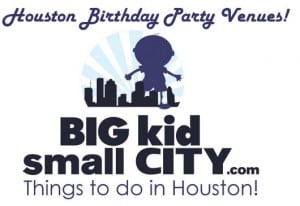 BigKidSmallCity is not responsible for bad birthday party experiences.  This page is a resource to help Houston parents.  Please work directly with the business to coordinate your party and fix issues.  Thank you!
Any venue with a "*" was recommended by the business and not by a parent.  If you are a Houston parent and want to endorse the "*" venue, tell us!
Planners/Themes:
Crowning Details
Party concepts and ideas, DIY party projects, party printables, unique gift ideas, party favor ideas and more.
Traveling Tea Party
They bring the party to you in the Houston and Katy Area.  Includes afternoon tea catering, themed decoration and 'take home' craft activity.
Theaters:
Edwards Cinema – Wesleyan
Farms/Ranches/Parks/Outdoors:
Hermann Park – Museum District
Private party room with patio with dedicated party host. Includes gift pack of train tickets or a private train ride.
Discovery Green – Downtown
Houston Arboretum – Memorial Park
Two hour parties every day of the week.
Nature Discovery Center – Bellaire
Parties on Tuesday through Sunday.  Includes options of guided tour of Russ Pitman Park, live animal or puppet program or a picnic.
Oil Ranch – Hockley
Admission includes all activities. Bring your own cake, decorations, and party favors.
Dewberry Farm – Brookshire
Reserve a spot in the pavilion or rent a tent.
Blessington Farm – Simonton
Parties include all regular Farm Funland activities.  Reserve picnic tables for 2 hours.
Old MacDonald's Farm – Humble
Includes train rides, pony rides, petting zoo and pool.
Edith L. Moore Nature Sanctuary –  Houston Audubon, 440 Wilchester Blvd, 77079
2 hour program with a guided walk in the woods, pond dip-netting, nature games, live animal encounter, and a nature craft. Weekdays & weekends, 10:00am-5:00pm.  16-child maximum, ages 4-10 years old.  Parents furnish all food, supplies.
Crocodile Encounter – Angelton, or Comes to You
See the crocodiles, feed tortoises and meet lots of other animals.
Sports:
The Vault Houston Heights
Circus arts and Aerial skills and Trapeze. The children should be at least 7 years old. The party was $13 per participant.
Discovery Gymnastics – Heights
Parties on Saturday and Sunday.
Westwood Gymnastics – Katy
Connolly Dance Arts – Katy
The Little Gym – Multiple Locations
Parties get the entire space.  Parties for ages 1 -12.  Readers recommend this for the younger kids… maybe 1-5 years old.
The Little Gym Pearland would love to host your child's next birthday party! The Little Gym was recently named Best Gym Party by Parents Magazine! Your group will have the whole place to yourselves with games, music and fun LEGO® Juniors or LEGO® DUPLO® building activities created especially for your birthday kid.*
JC Sports – Humble
Rental of entire facility, 2 hour party for up to 20 kids, 60 minutes of coach led activities.
Iron Sports – Spring 
Ninja Warrior Course!
Wake Nation – Rosharon
Min age is 7 years, learn wakeboarding, there is a ropes course, paintball, and an aqua glide park etc.
Pengu Swim (Close to 610 & Ella Blvd)
Indoor heated pool with large foam toys for the kids. Two hour party. AC controlled party area with play corner, party tables and chairs with decoration. Lifeguards included!
Conroe Aquatic Center – Conroe
Contact Conroe Aquatic Center for rental of the pools. One pool has a beach entry, play structure, mini slides, water curtain and more.
Salle Mauro Fencing Academy – West University
Two hour fencing party.
Sam Houston Equestrian Center Pony Party – Almeda Genoa and 288
Parties for all ages.  Two hour party with access to party room, tours of the barn and pony rides.  Bring carrots to feed the horses!
BowlMor (Formerly 300 Lanes) – Bunker Hill
Bowling Party
Ice at the Galleria – Galleria Mall
Party room for 45 minutes and ice skating for each guest.
Play Places:
Adventure Kids Playcare -Memorial City*
Many AKPC locations do host birthday parties on Sundays! They do all the work and the set up, and even better the clean up! To schedule a party contact your local Adventure Kids for specific pricing and availability.
Wonderwild/Wonderwild(er) – Heights/Woodlands
Parties for kids up to 8 years old at Wonderwild and kids 5-11 at Wonderwilder on Friday, Saturday or Sunday.
The new Wonderwilder has a ropes playscape that is great for the bigger kids.
Crossing Midline Kids Gym – Tomball
Parties for all ages at this sensory gym for kids of all abilities.
Jumpalooza – Humble
Jumpy Houses.  Parties on Saturday and Sunday.
Pump It Up – Central Houston
Jumpy Houses.  Parties all week.
Putt-Putt Fun House – Webster
Party with 1.25 hours of games, balloon art in the party room and then 1.5 hours of attractions (putt-putt golf, laser tag, bumper boats, bumper cars, rock climbing, 3D Motion Theater, Ballocity).
Dave and Busters – Fountain View, Katy Freeway
Video games, bowling, billiards and more.  Family style menu or buffet, drinks and power card for each guest.
Itz – Willowbrook, Pasadena
Choose between a hosted party with a reserved seating area or a bowling party.  Buy party packages, per guest that include food and games.
Chuck E Cheese – Several Houston Locations
Celebrate with Chuck E. and eat pizza and play games.
Houston's First Baptist Church Fitness & Recreation Center – Memorial Area
Renting their venue includes a 6 lane bowling alley, game room area, indoor playground, and banquet room – all for a reasonable price!
Water Parks:
Schlitterbahn Galveston
Parties year road.  Winter is cheaper and less crowded in the heated indoor water park.
Noah's Ark/Quillian Center Pool Parties – Westchase
Two hour pool parties.  Discount for parties on Monday through Thursday.
Noah's Ark is a shallow pool with a slide and equipment and is great for young kids.  There is also a full size pool for the bigger kids.
Science Centers:
Mad Science – Westpark
Parties for kids 3-12 years old.  Hour long interactive demonstration
Little Beakers – Cypress 
Hands on experiments followed by a party in a private room.
 Idea Lab – Multiple Locations
2 hour party for 14 kids.  Includes 2 activity guides, themed props and decor.  All ages.
Girly-Girl/Salons:
Sweet and Sassy – Woodlands, Cypress, Sugar Land, Pearland
Parties designed for girls 4-13.
Snip Its – The Woodlands, Sugar Land, Katy, Pearland, Spring, Voss, Memorial, Rice, Kirkwood
Glamour Avenue Parties – Comes to You
Stylish spa and beauty themed parties for girls ages 6- 14
Princess and Tiaras – Spa Truck Comes to You
Spa Themed Parties on wheels that can be held at home or any venue of your choice.
Traveling Tea Party
They bring the party to you in the Houston and Katy Area.  Includes afternoon tea catering, themed decoration and 'take home' craft activity.
Painting/Crafts:
McCheek's Academy – Heights
Parties for ages 6-12.  Limited to 8-12 kids.
Mud Pie Paint Your Own Pottery – Kingwood
Parties for all ages.  $12-20 per child, depending on project.
Michael's
Make a craft at Michael's
Restaurants/Shops:
Menchies – West University, Heights
Keggs Candy – Westpark Drive
Ages 5 and older.  Private party room, tour, candy crafts, cupcakes, ice cream, drinks and name on the marquee.
Kona Ice – Any metro Houston location
Let the Kona Ice truck come to you!  One hour party that serves up to 75 small servings at any metro Houston location.  Also includes a souvenir cup for the birthday/graduate person. Limited Saturday availability due to contracts.
Snowie Snow Balls & Ice Cream – Vendor comes to you
Space Cadets – The Woodlands
Comic Book Collection Store will organize a 2 hour party with a selection of themes, including Lego, Pokeman, Rainbow Loom, Princess… or you can use the space and organize your own party.
Museums/Attractions:
Houston Fire Museum – Midtown
Parties on Tuesday through Saturday last 1.5 hours.  Held in Junior Firehouse area with fire helmets, coats and overalls, truck cab, fireman pole and more.
Houston Museum of Natural Science – Museum District & Sugar Land
Party Smarty is for 11 years and younger. Pick one of 4 themes. Parties last 2 hours (30 minutes crafts, 45 minute tour, 45 minute celebration). A staff member organizes the party and several readers have reported that they were very friendly and professional.
Health Museum – Museum District
Two hour parties on Saturdays and Sundays.  Tour the museum, visit the 4D theater return to private party room.
Children's Museum of Houston – Museum District
Kids go on a tour of the exhibits and then return to a private room. Food can be ordered from the Fresh Cafe.
Children's Museum – The Woodlands
Parties on Saturday and Sunday. Suitable for children between 1 and 6 years old.
Houston Zoo – Museum District
Parties for toddlers to 12 years old. Private rental of 1 of 3 zoo pavilions with tables. Food can be purchases. Includes 30 admission tickets.
Orange Show – Telephone and Gulf Freeway
Call to set up party in this unique space.
Rosenberg Train Museum – Rosenberg
Historic rail cars and museum are the place for train lover's party.  Several packages available.
The Antique Firehouse – Humble
Dress up as firemen, climb around on trucks and play in the fire-themed moonwalk!
The Escape Game – CityCentre
The Escape Game is a live 60-minute adventure. You and your team will select a challenge and will have one hour to complete your mission and escape. They offer several unique experiences, all happening in a completely immersive environment. You may be ​on the hunt for gold, in prison planning an escape, or in a museum stealing back a piece of art.​Call at (713) 999-1496 or inquire on the website​. Chat support is available Monday – Friday 9:00am-5:00pm. 32 guests can play The Escape Game at once and we have a party room for food & beverage!
Check out these reviews from "hero" parent planers!
– "#DadWin!" – Duncan, TripAdvisor
– "My daughter and 10 friends the The Escape Game as a birthday party. They couldn't stop raving! They want to do these games over and over again." – Rhonda, TripAdvisor
– "There were 7 kids off their phones/video games having a great time! They talked about it ALL day and are dying to go back!" – Giovanna, TripAdvisor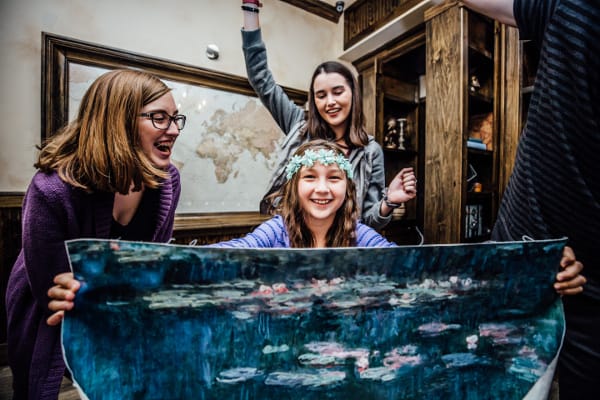 Looking for more? Get weekly emails with things to do HERE!