Things to do in Houston with teenagers!
I started this website with three little kids... and suddenly two of them are teens. I've been working on a list of things to do around Houston with bigger kids... but have never hit publish.
One reason is that my teens are very busy. With school and sports and extracurriculars, there is not a ton of time for extra activities. The second reason is, teens can be hard to impress. (Not mine, of course. 😉 ) Some things I thought would be great just didn't get the reaction I expected!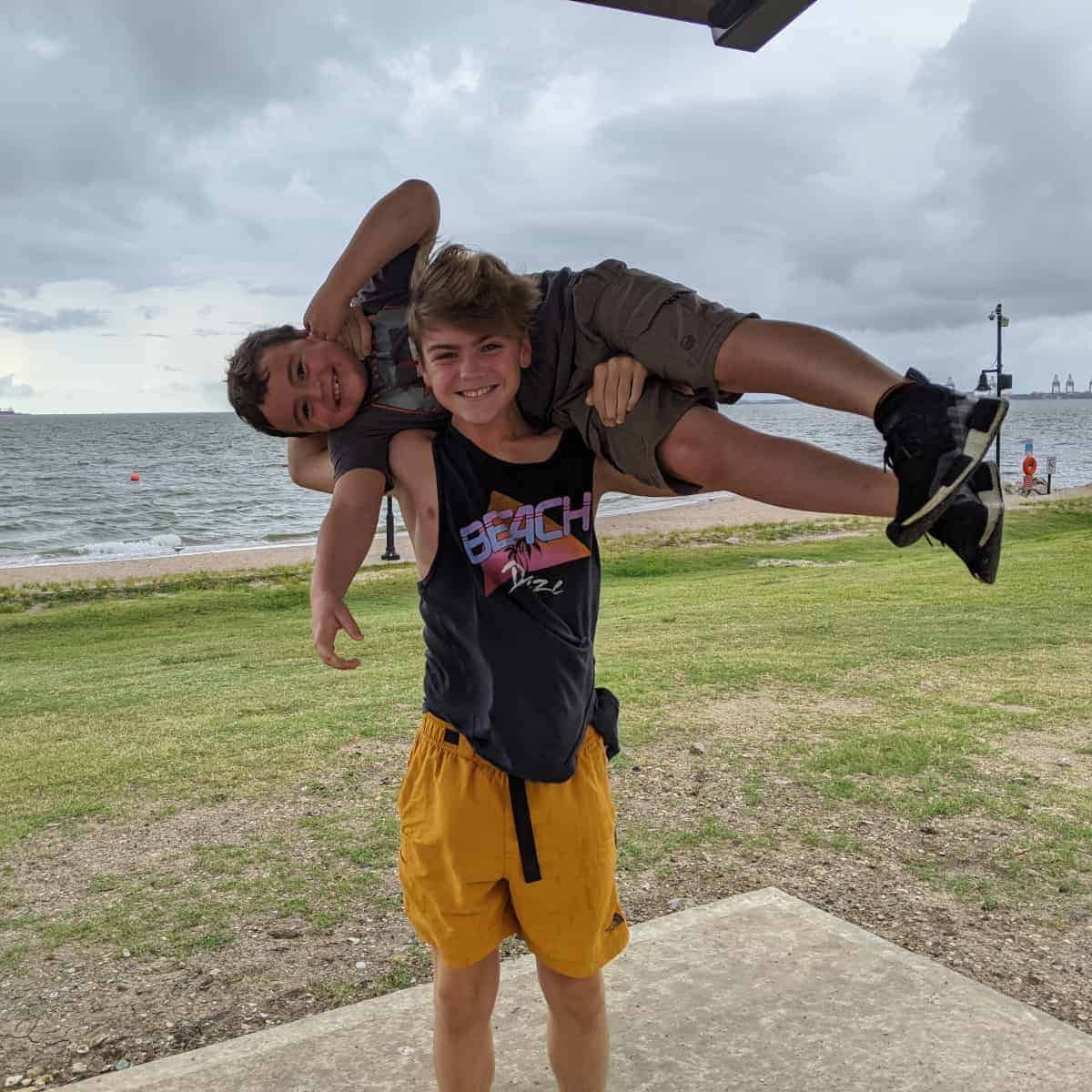 Still, to get you started with things to try around Houston... here is my working list of things to do in Houston with teenagers. Please help me add to it!
Jump to:
Art/Quirky Art/Performing Arts
Museums
Outdoors/On the Water
Sports
I have noticed that once kids get to their teens, the options for organized sports is more limited. For example, if they did not start baseball as a little kid, they are likely not going to make the all-star travel team in their teens (and the rec teams are harder to find). That said, here are some good options... even for beginners at a sport. (And be sure to share more ideas with us!)
Parks
We do a lot of park trips for the little kids... but these parks are really good for teens as well.
Staycations
Margaritaville: This resort on Lake Conroe has pools, restaurants and an impressive fitness center. You can also rent a boat to take out on Lake Conroe, and for us, this was a crowd (teen) pleaser.
Marriott Marquis: Located in Downtown Houston, next to Discovery Green, is the hotel with the rooftop Texas-shaped lazy river.
Rent a Beach House: I am sure there are a ton of great options for renting houses on the coast. We rented the Rock House in Surfside and had a good time playing at the beach, barbequing and hanging out on the deck.
Waterparks
Book Clubs
Houston Public Library: The Houston Public Library has a whole team dedicated to teen clubs, recommendations and events.
Do you know of more teen book clubs?
Thrifting
My teens and I love to go thrifting. It's a treasure hunt and it's cheap.
Salvation Army Washington Avenue: The location at 2208 Washington Avenue is well organized, clean and full of good brands. You have to search for it, but we've found Vans, Adidas Ultraboosts, Converse and much more. There are prom dresses and princess costumes and... Plus, they sell furniture and it all looks to be nicer than the stuff I have in my home. They have different specials each week, but go on a Wednesday to get half off all the clothes, shoes and accessories.
Which thrift stores do you like?
Self Guided Urban Tours
I love to explore Houston, and candidly, it's often easier with the teens than the toddlers.
Downtown Houston: Tour Downtown! Walk through the tunnels under the city, visit the parks and more.
Chinatown: Grab lunch, shop at the Asian grocery stores and see something new.
Montrose: Hang out on the Menil Campus, find murals, grab lunch and more.
More to Do with Teenagers
Do you have more ideas for things to do in Houston with teenagers? If so, tell us!