Here's what I like about Schlitterbahn New Braunfels:
It is at the Comal River and the rides run through the trees and along the water. We felt like we were river tubing all day… but with some added thrills (and food and restrooms and kiddie pools)!
There are lots of long family rides and places for all ages to play. It's not just climbing ladders, waiting in lines and shooting down slides.
It's a resort and you can stay there. Any time we get to get away, it is magical.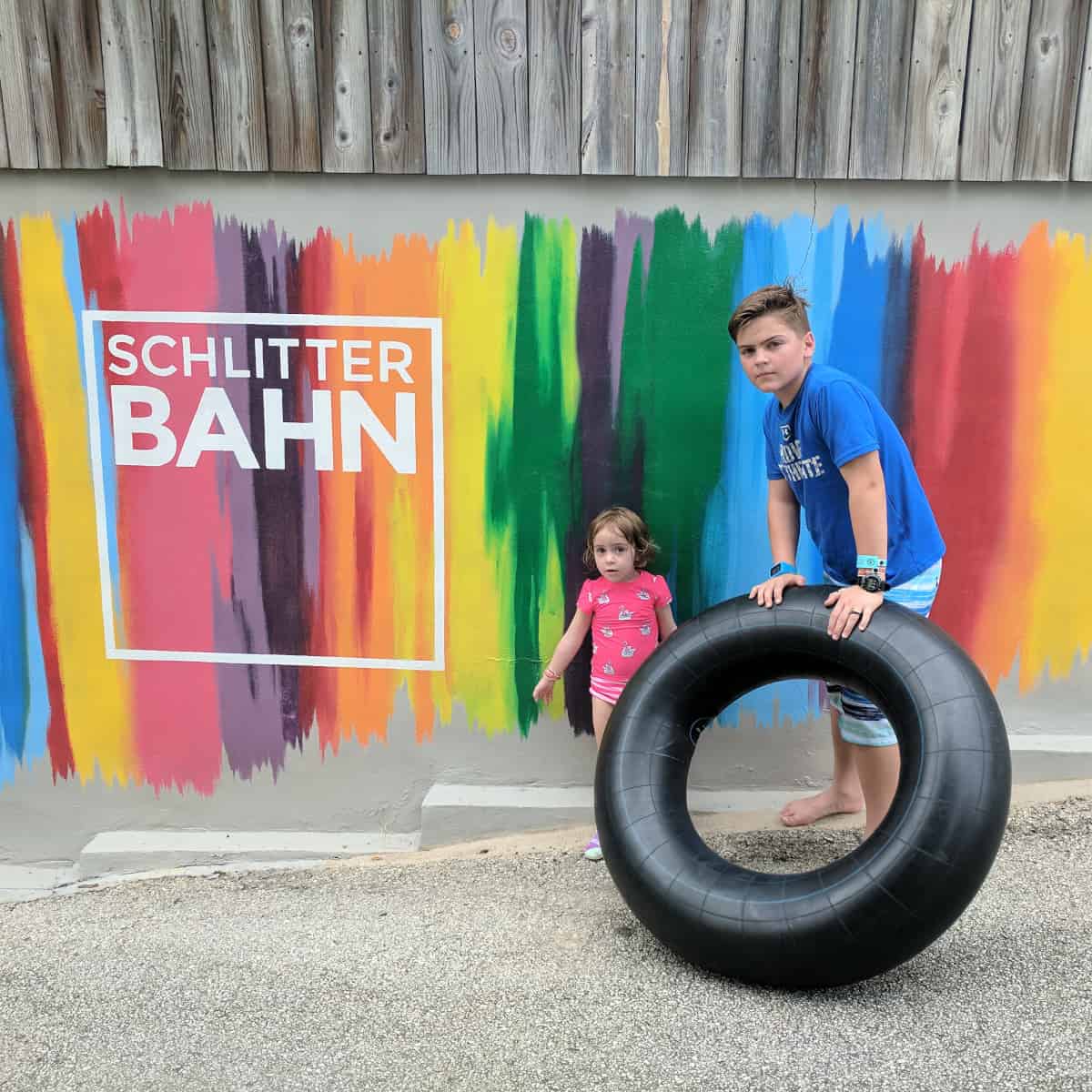 Schlitterbahn New Braunfels has 51 rivers, rides, slides and chutes. Miles of rivers in the Original section of Schlitterbahn are powered by water from the Comal River.
The newer section is right next door, and connected by free shuttle (and you can park on either side). Both areas have rivers and slides and lots of places for the little kids to play!
Schlitterbahn invited us out during the week. We stayed at the resort, so we got in an hour before everyone else... plus, we had the Blast Pass, which got us to the front of the line of popular rides. (Update: Pandemic restrictions may not allow you to get in the park early this year!)
Having fast access to the rides was great, but the staff really makes Schlitterbahn great. Let me just tell you about being rescued from the river.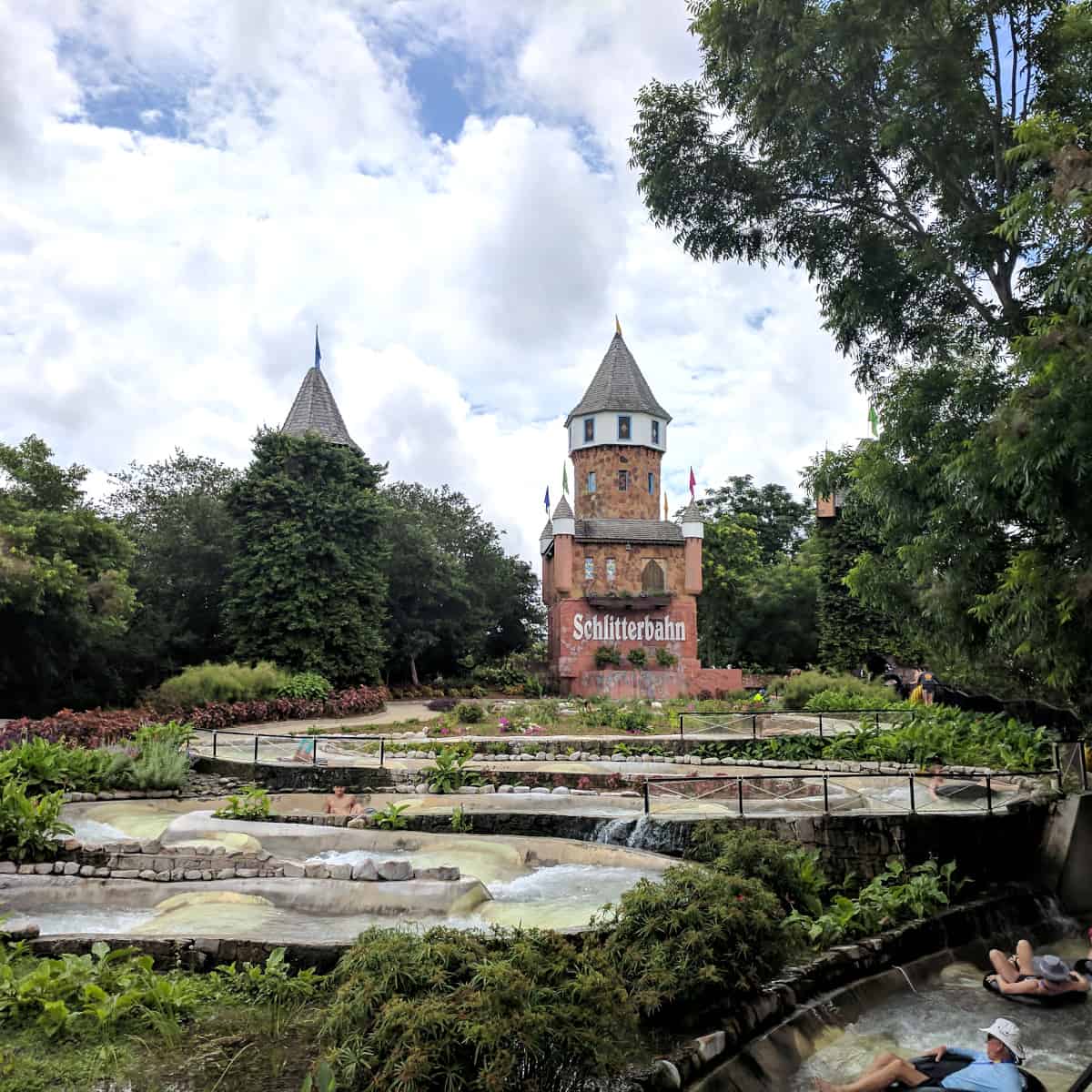 My little girl was begging to go down a river and I thought it looked a little bumpy, but lots of kids were tubing down it and I thought we could handle it. So, we found our tubes and jumped in.
After the first big bump, my girl was terrified but there was no way out of the ride.
The lifeguard quickly realized what was happening, pulled us to the side and whistled for help. As we waited, and as my daughter cried, the lifeguard calmed her down and gave her the #Bahn40 Rainbow Band.
Another guard came and pulled my daughter out of the river (up and over the big concrete side) and came back for me. And he smiled the whole time.
The staff could have just let us scream the whole way down the river, but they insisted on helping out my daughter and it was so nice that they did.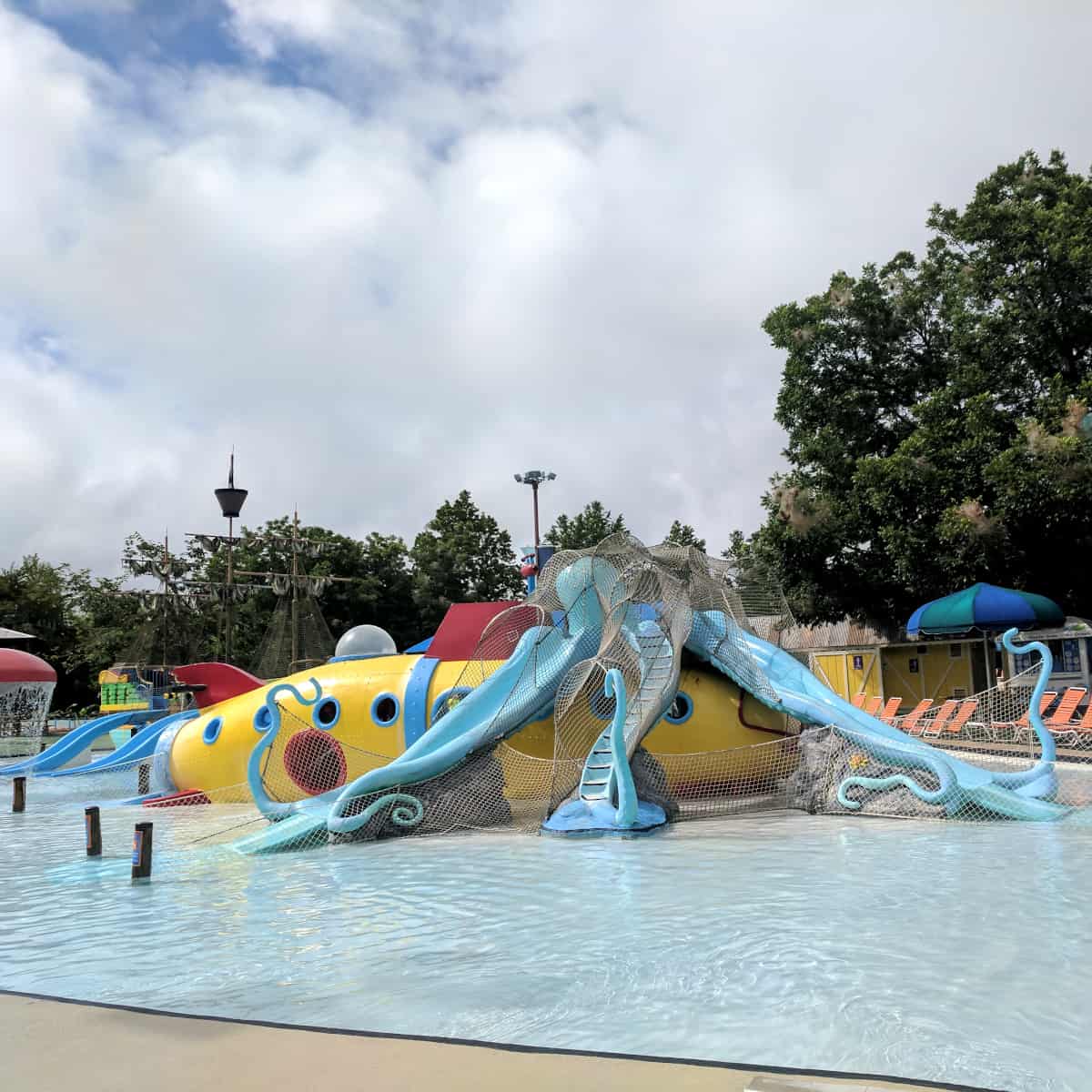 If you are thinking about visiting Schlitterbahn New Braunfels, here are some more things to know:
Parking is FREE! You can park at either side of the park and there is a free shuttle.
You can bring in COOLERS! Food is also for sale, but bringing in our own lunch saved us at least $10 each.
Bring a cooler on wheels or a little cart. The park is big and you could pick a picnic table far away!
There a picnic tables all over the park and people just claim tables with their coolers… and come back when they are hungry. I wasn't sure how well this would go… but we had no problems!
The new section is more modern… but the original section has the giant trees and is unique for a big waterpark!
On day one, we explored the original section of the waterpark. The next day, we went to the newer section. You could do it all in one day... but it would be a lot!
You will notice some slides that look dirty. It's because no acid washing/pressure washing is done to protect the river. Also, the original side of the park uses river water.
If you purchase a Blast Pass, you can reserve a time to ride the most popular slides. You get a basic smartwatch, select a time to ride certain slides and then jump to the front of the line. This costs extra, but is great if the park is busy!
If you purchase a Souvenir Bottle, you get Unlimited Refills all day (of soda, sweet tea and sports drink).
Tubes are free. They should be available at every ride... but they can be hard to find and people tend to claim them for the day. This is a little irritating because I don't want to carry a toddler and tube everywhere I go! My wish is for Schlitterbahn to get twice as many... and have more than any guest could possibly carry around!
Life vests are available for free, all over the park. You can also bring in your own. My youngest wore her Puddle Jumper because she doesn't like how traditional life jackets hit around her neck.
Lockers are available. If you are not going to get one, consider buying a waterproof phone/key pouch.
Consider wearing water shoes. The sidewalks are rough and hot!
Lifeguards are everywhere. But, of course, you have to watch your kids!
Strollers are allowed in the park (but we did have to carry it down some stairs on the original side).
Have a meet up spot planned in advance… just in case you get separated!
Check out more pictures below and decide if Schlitterbahn New Braunfels is right for you!