Having fun with the family and exploring Houston can be easy! If you have a few hours, we have ideas on how to spend them with the kids.
In this Half Day in Houston series, find a place to park, play, explore and eat… all in one spot. Pick what you like or combine with another Half Day post!
In this adventure, experience art so unique you can only find it at a monument celebrating oranges. Visit the Orange Show and then picnic at Smither Park!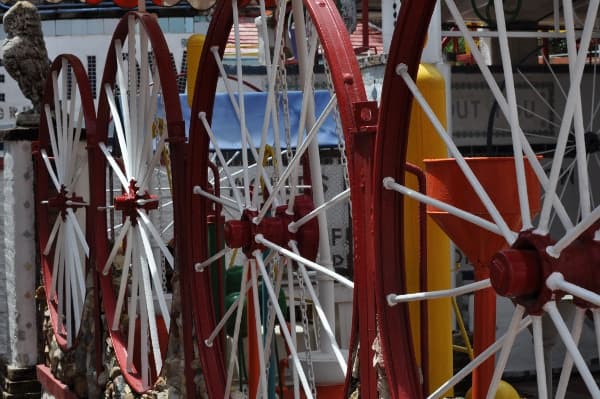 Park:
Free parking is available on Munger Street. One property separates the monument and the park, so park once and have fun!
Explore: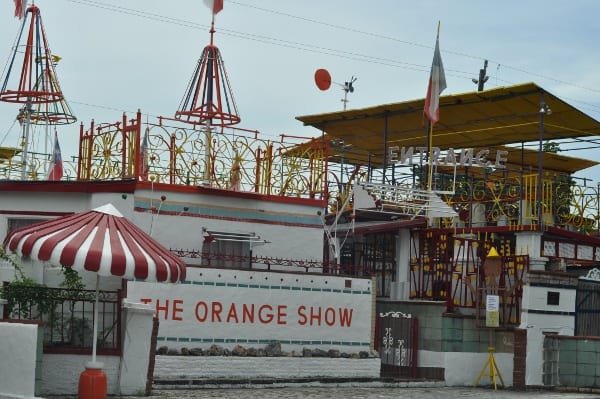 1. The Orange Show - 2402 Munger Street, Houston, TX 77023 - Wednesday- Sunday, 12:00-5:00pm. $5.00. Children under 12 are FREE.
You might not believe your eyes when you drive up a residential street and see this monument on Munger Street.
This crazy maze was built by the late Jefferson Davis McKissack, a postal worker who found many of the building supplies around Houston, including tractor seats, wagon wheels, tiles and mannequins.
This folk art display is certainly not something you see in the museum district. Whether you think it's crazy or beautiful, you can find some fun here.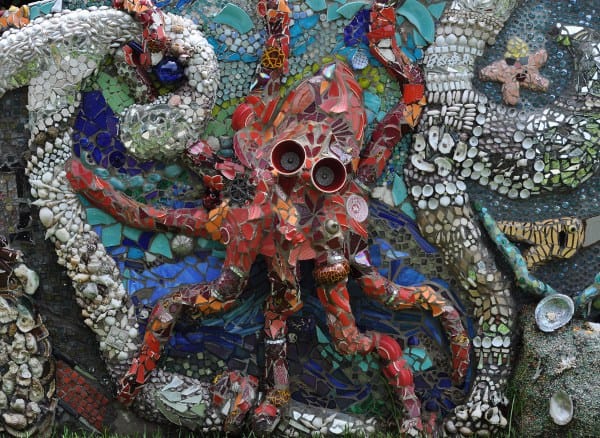 2. Smither Park - 2402 Munger Street, Houston, TX 77023 - Free
After the Orange Show, go next door to Smither Park! This park is constantly changing and more art appears with each visit.
This park has walls and walls of mosaics, a pavilion, big porch swings and stages. Bring your picnic lunch and enjoy it here.