Having fun with the family and exploring Houston can be easy! If you have a few hours, we have ideas on how to spend it with the kids.
In this Half Day in Houston series, find a place to play, explore and eat… all in one spot. Pick what you like or combine with another Half Day post!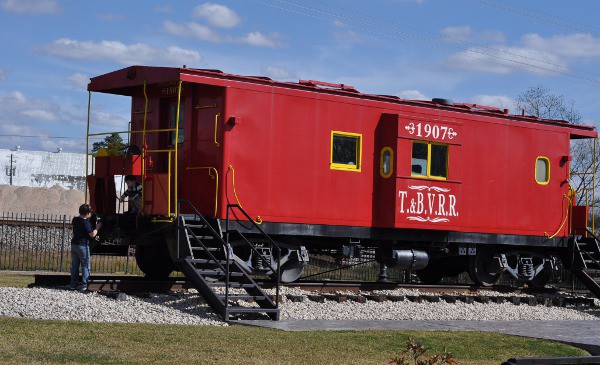 In this adventure, play on a caboose, tour an old train depot, play at the park and cool off at an old fashioned soda fountain. Visit the Tomball Train Depot and Nonnie's Soda Fountain! 
Look below for a map of the walking route.
Park:
Free parking is available at the Tomball Train Depot Plaza. Park in the spaces near the depot or the marked spaces on the street.
Everything is close by, so park once and walk!
Explore: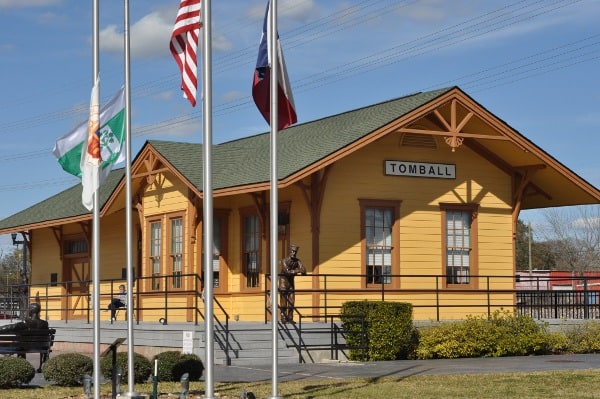 1. Tomball Train Depot - 201 South Elm, Tomball, TX 77375 - Free
Just north of Houston is Old Town Tomball... full of little shops, restaurants, old buildings and an old train depot!
The Tomball Train Depot Plaza has a train depot, caboose, gazebo, turtle pond, lots of grass for running, splashpad and restrooms. Let the kids climb on the caboose, run through the grass (and splash in the summer)! Go HERE for tips on touring the depot and turning on the splashpad!
When you're tired, head across to the cutest little old fashioned soda fountain!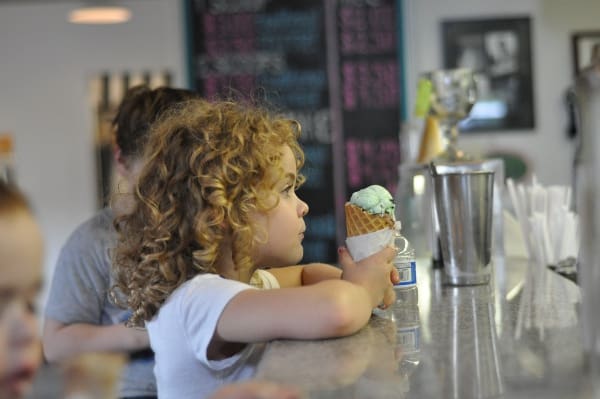 2. Nonnie's Soda Fountain - 102 Market Street, Tomball, TX 77375
Nonnie's is a 50's style restaurant with a beautiful porch and an awesome counter. This super cute soda fountain is not super cheap, but we love the ice cream and shakes. And when we are lucky, a real train passes by the restaurant and the depot!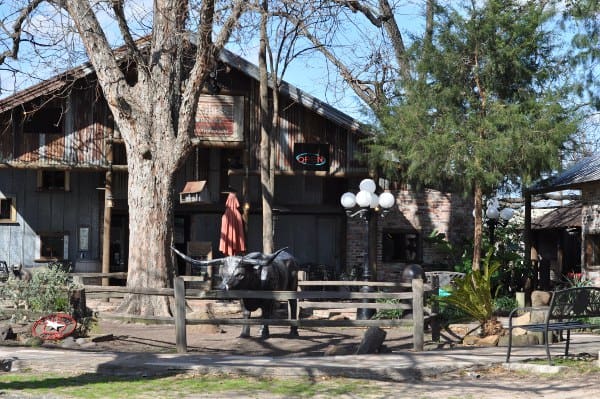 3. Old Town Tomball
If you want to do more, walk around Old Town Tomball... tour antique stores, shops and restaurants... all on the blocks around the depot!