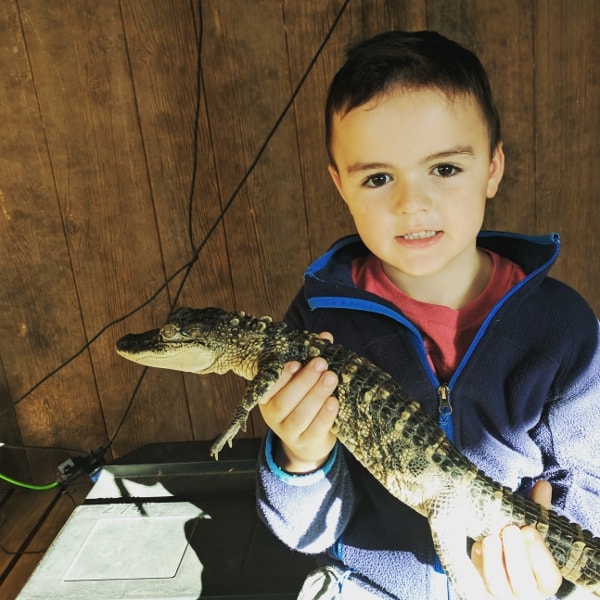 Address:
23231 County Rd 48, Angleton, TX 77515
Crocodile Encounter has alligators, crocodiles, tortoises and so much more. The tour guide feeds the big alligators and crocodiles, but you get to feed the rest!
Down Highway 288 and away from the big crowds is a wild experience for the whole family. We've been a few times, and each time it is a hit with the kids.
Crocodile Encounter is on a big plot of land that looks just like the others... until you go into the building, buy tickets, carrots and alligator food, and start your tour through the back door.
Your tour guide takes you to feed the tortoises and to throw pellets in for the alligators... and then they take care of feeding the really big alligators and crocodiles!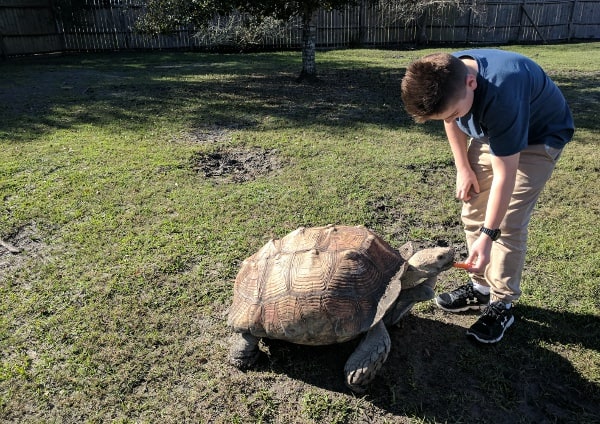 My favorite part is always feeding the giant tortoises... and all the kids got involved. We gave half our bag of baby carrots to the tortoises... and my toddler ate the rest. Turns out we could have saved them for the goats and other mammals at the end of the tour... but my girl was too hungry.
In the winter, some of the reptiles are indoors and some are outside... and we got to see both spots. In the summer, the gators are warmer and more active... but the tour is also hotter for the people!
Also, if you were a fan of Blanco from the Houston Zoo.. you can now see him at the Crocodile Encounter.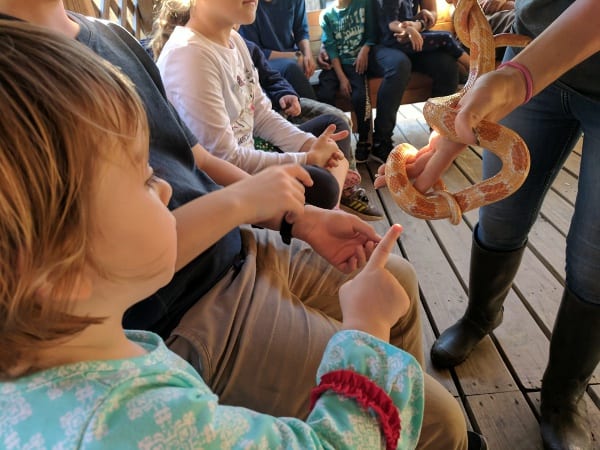 At the end, we got to see touch a snake, lizard and alligator... and then we got to take a picture was the baby alligator!
Look at the pictures and learn more HERE!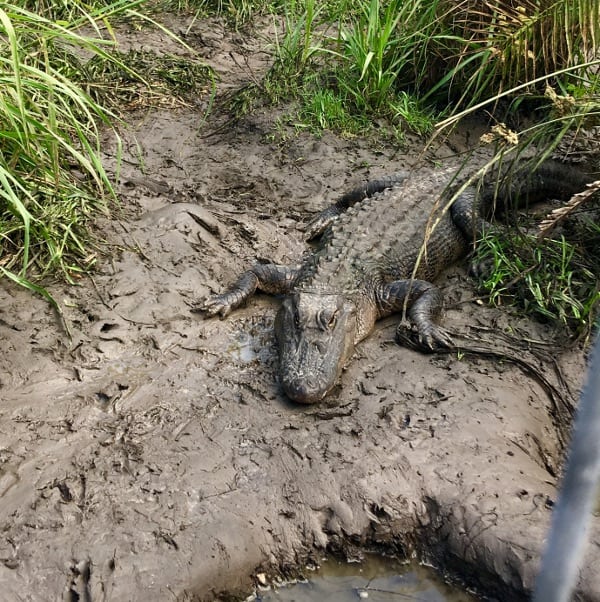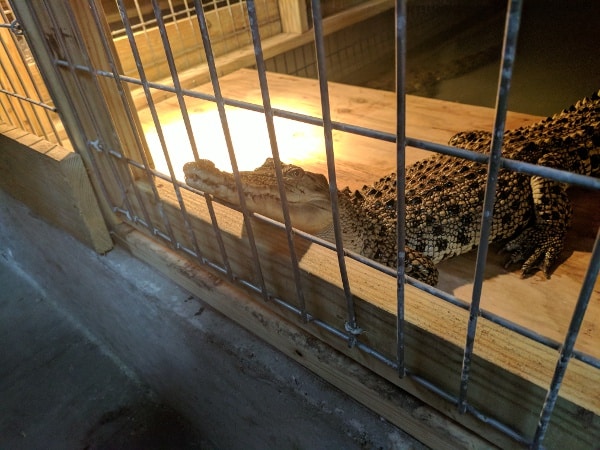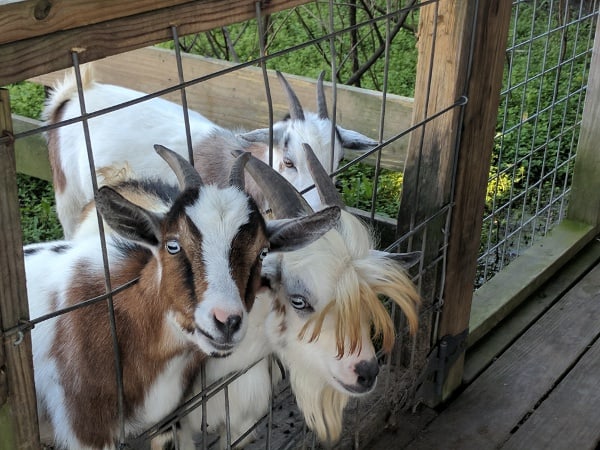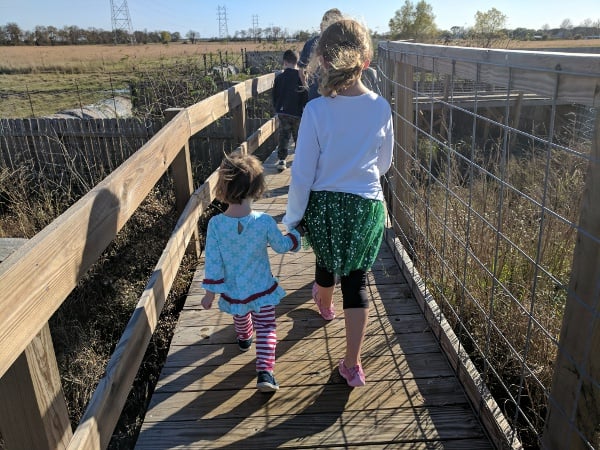 Find more to do around Houston: