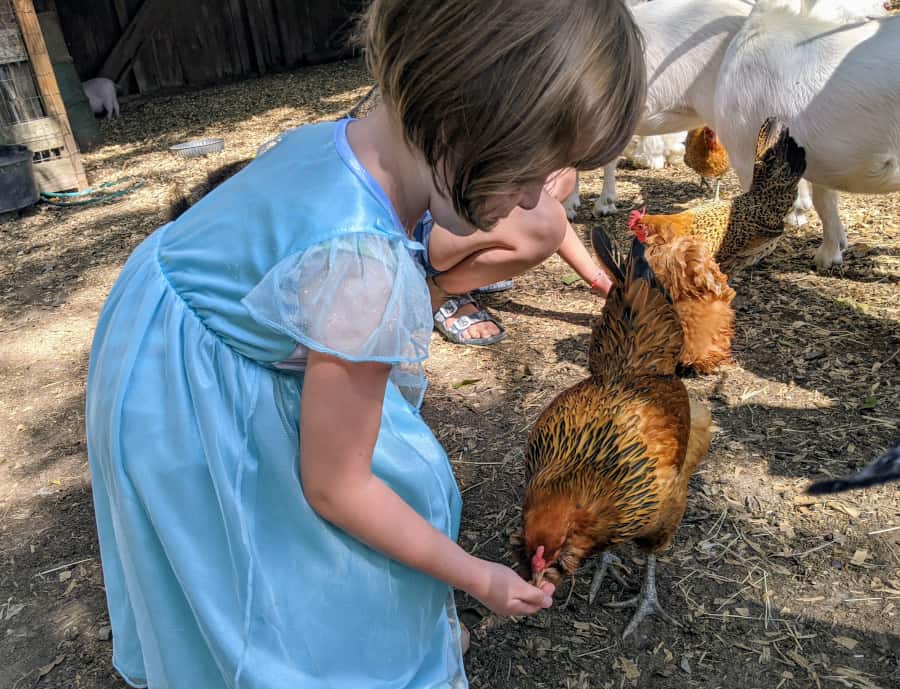 All the animals at The Good Vibe Farm think they are dogs. Good, well trained dogs that come when you call their names. Even the ducks. And chickens. And goats. And horses. Definitely the pig. Maybe the turtles.
I am not exaggerating when I say that our tour guide would call the animals, by name, and they would quickly emerged from the sheds and barns and bushes and rush over to be fed by the kids.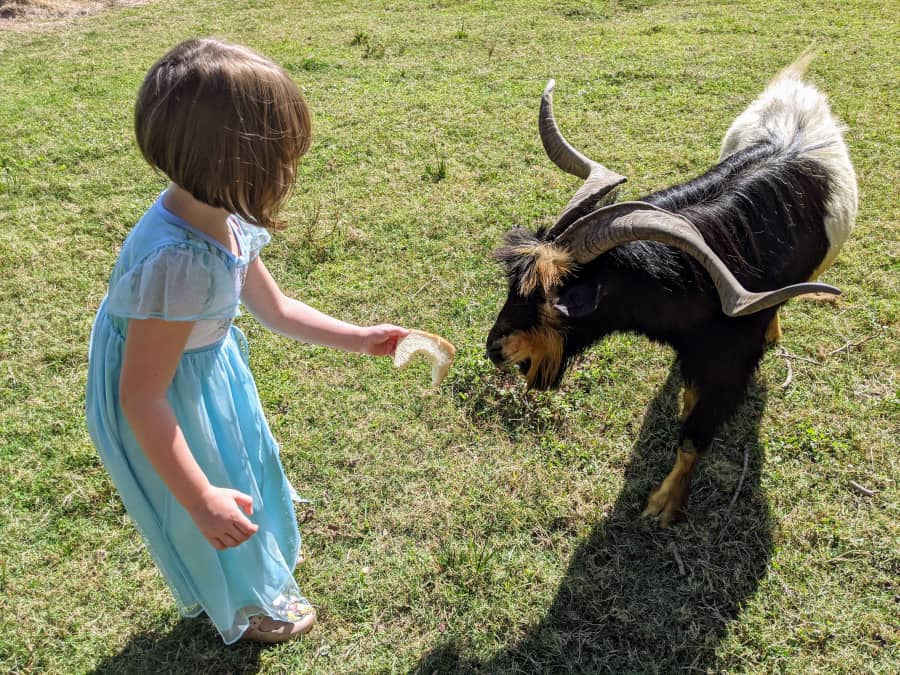 The Good Vibe Farm is a small farm in Tomball that is open by appointment only, for tours and parties. You get to meet the fainting goats, rescued horses, chickens, donkeys, a pig and mini horses. Tours are about one hour each.
My kids were not sure what to expect when I drove them out to the farm... but after the tour they kept talking about how they liked that we had the place to ourselves, that we got to feed most of the animals by hand and that there was no rush. And also that the fainting goats smelled like terrible goat cheese. (Seriously, it was stinky and you need to smell it to believe it. Go, schedule a tour and smell the fainting goats. I dare you.)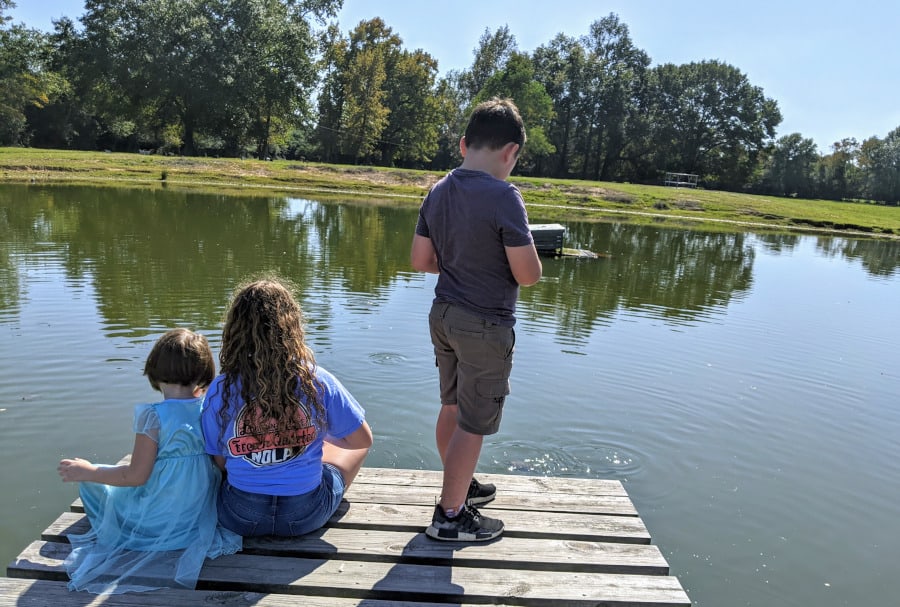 To schedule a tour or a party, just head to The Good Vibe Farm Facebook page. (And don't worry, just the fainting goats are stinky. The other goats and horses and miniature horses and chickens and pig don't want you to worry.)
Also, you can find more Houston area farms HERE!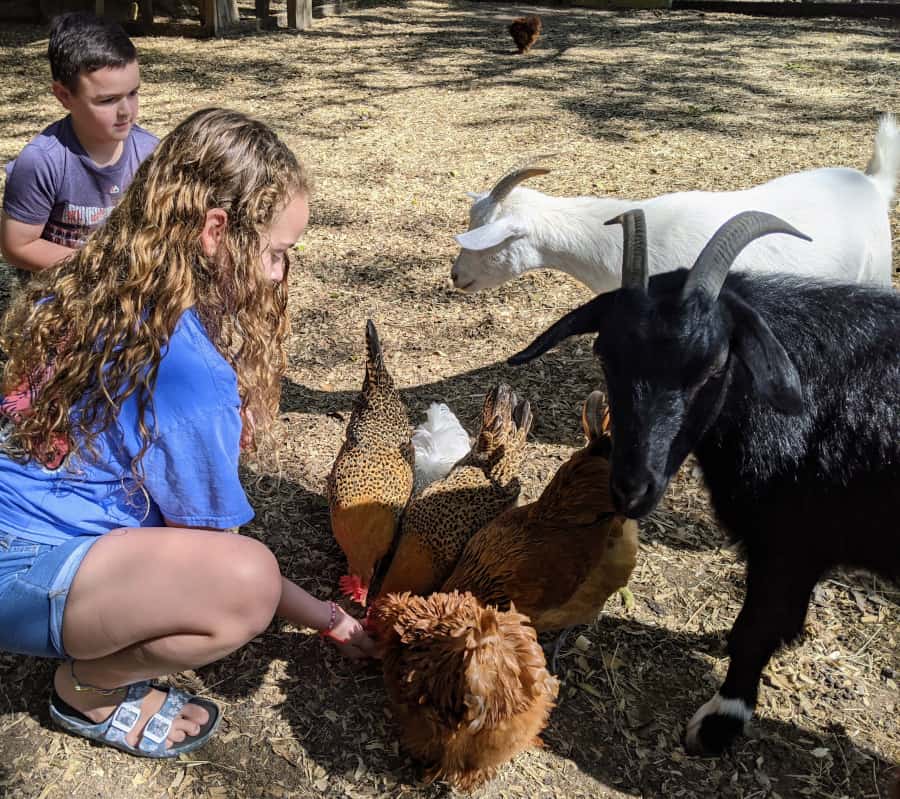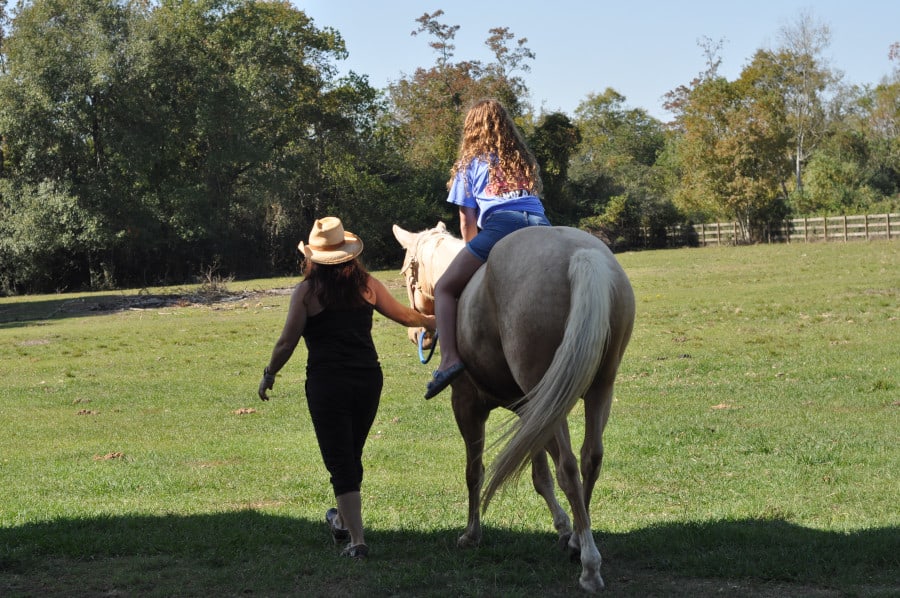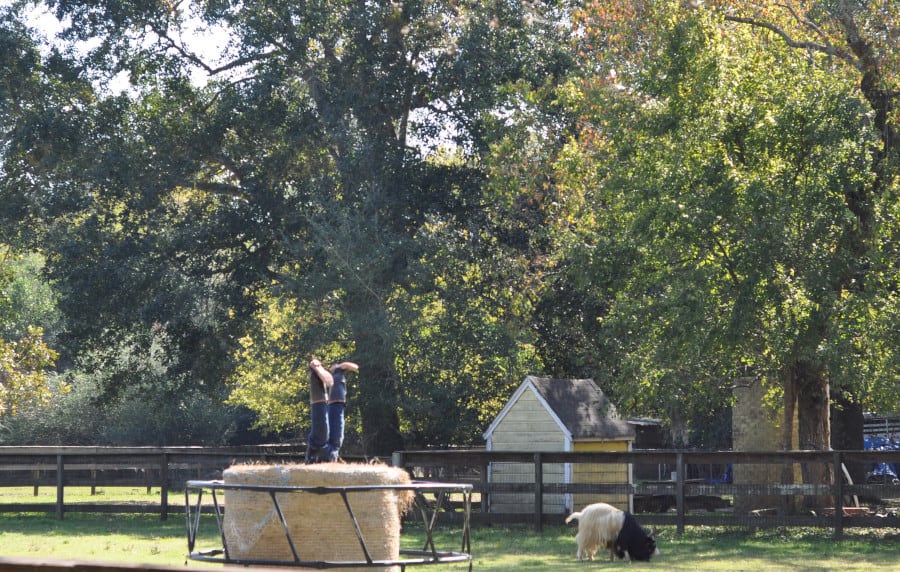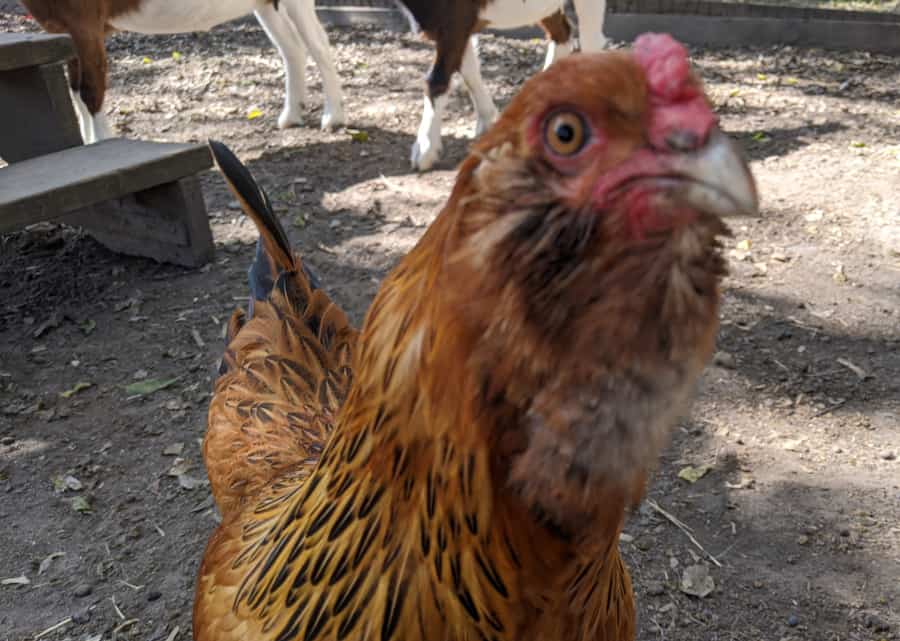 The Good Vibe Farm:
Address: 20702 Cypress Rosehill Rd. Tomball, TX 77377