The renovated Discovery Green Playground is open!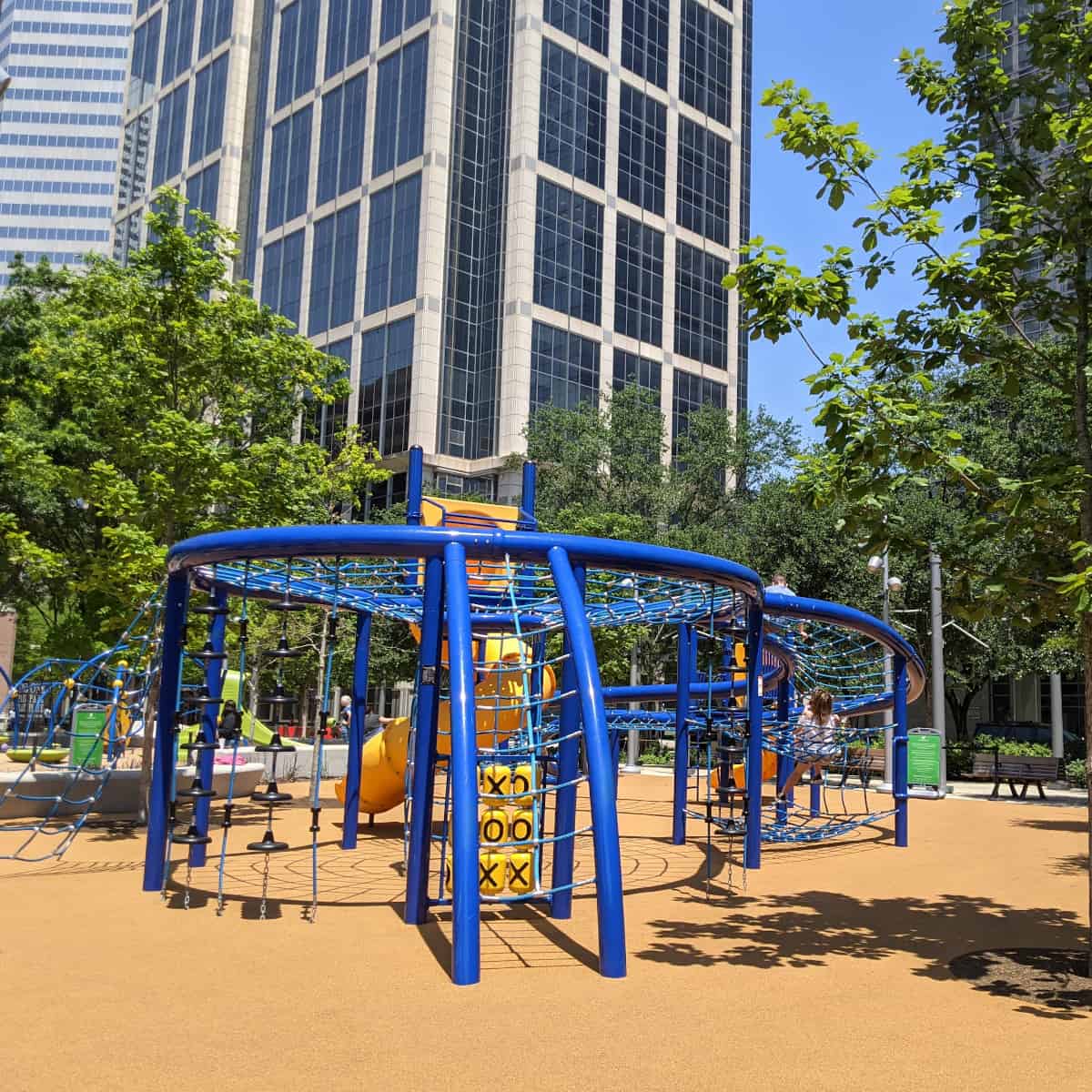 For kids ages 2 to 5, the new Mendez Play Space features nearly 15 pieces of equipment to encourage fitness and creativity, a play hill,
as well as a concrete bench that serves as containment and seating for caregivers.
For kids ages 5 to 12, a section near the park's popular interactive Gateway Fountain features a ropes course with innovative and age-appropriate equipment to improve strength and agility.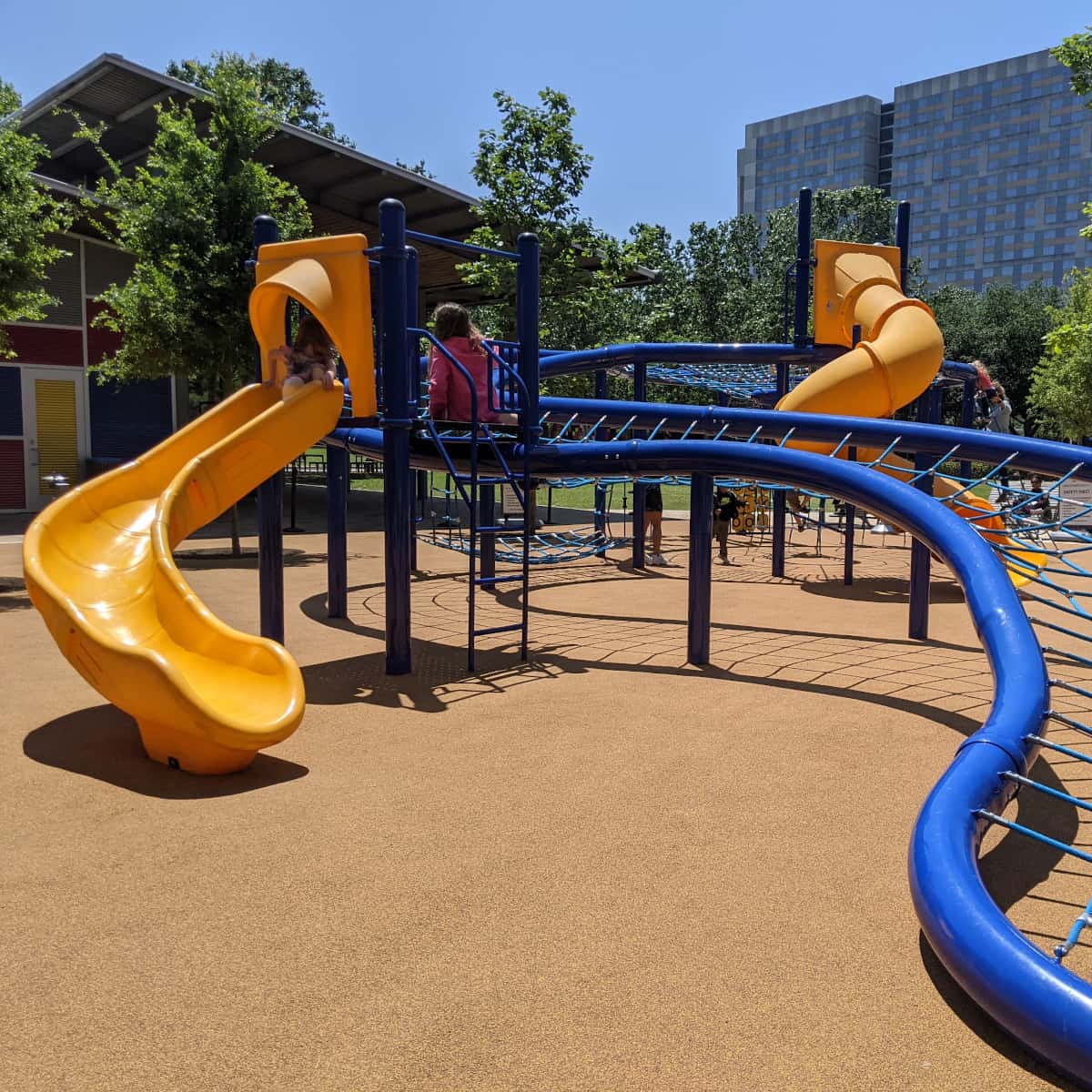 This John P. McGovern Playground, at Discovery Green, is in Downtown Houston. It is about 5 blocks from the Main Street Square METRORail Station and has paid parking lots and metered street parking. Street parking is free on Sundays and after 6:00pm everyday.
Discovery Green is one of our favorite spots in Houston. There are a lot of free events for families. There is also a lake, restaurant, splashpad, listening vessel, playground and much more. It's hard to believe this space was a parking lot not too many years ago.
The playground is not fenced in so be ready to chase the little kids. (But there is a hill to keep them from running directly to the busy street.)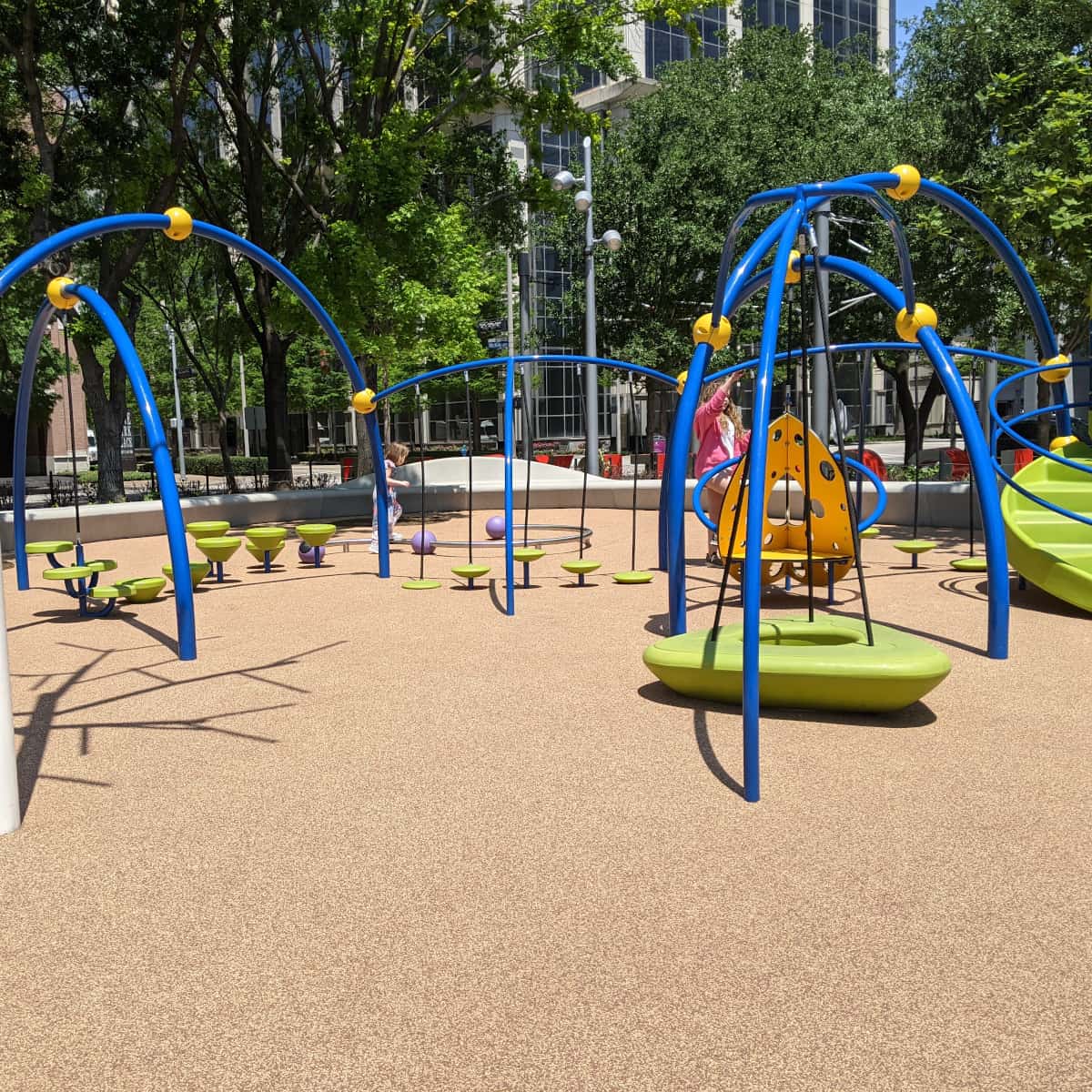 Click the address for map: 1500 McKinney St, Houston, TX ‎
Or click HERE for more Houston Playgrounds