The Sports Complex at Fall Creek has sleek play structures in the middle of the ball fields. Look at the new pictures from Fun2Go Misters!
The main structure is an arc with ropes for climbing, 2 suspended chairs, a swiveling climbing board, rock walls and more. The playground also has swings, spring teeter totter and spinner.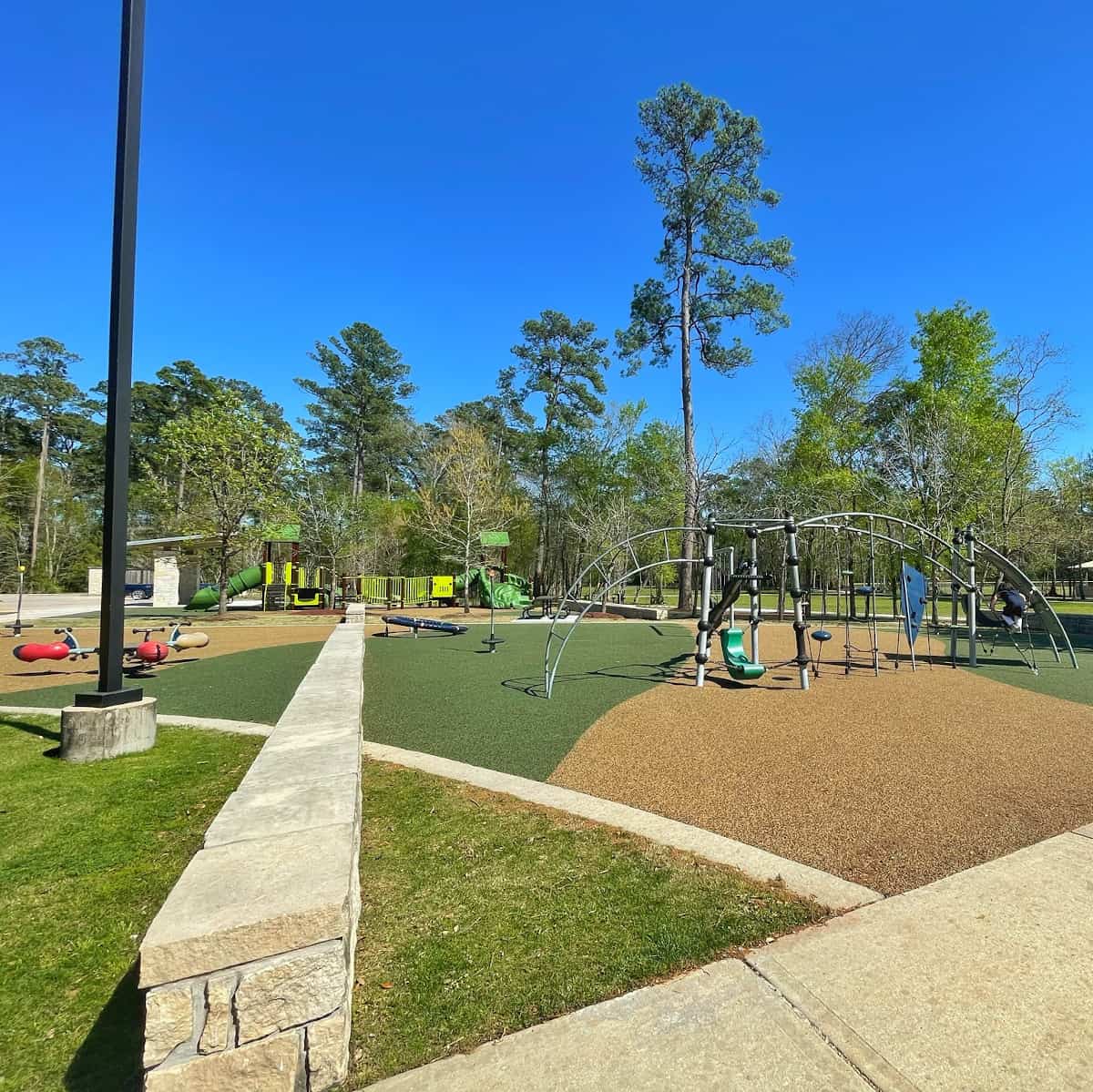 The play area also includes some traditional equipment with slides, bridges and spinners.
The playground is in full sun, but the pavilion is just steps away. Here you can eat at the picnic tables, drink from the fountain and find the restrooms. (The restrooms were open when we visited on a weekday afternoon.)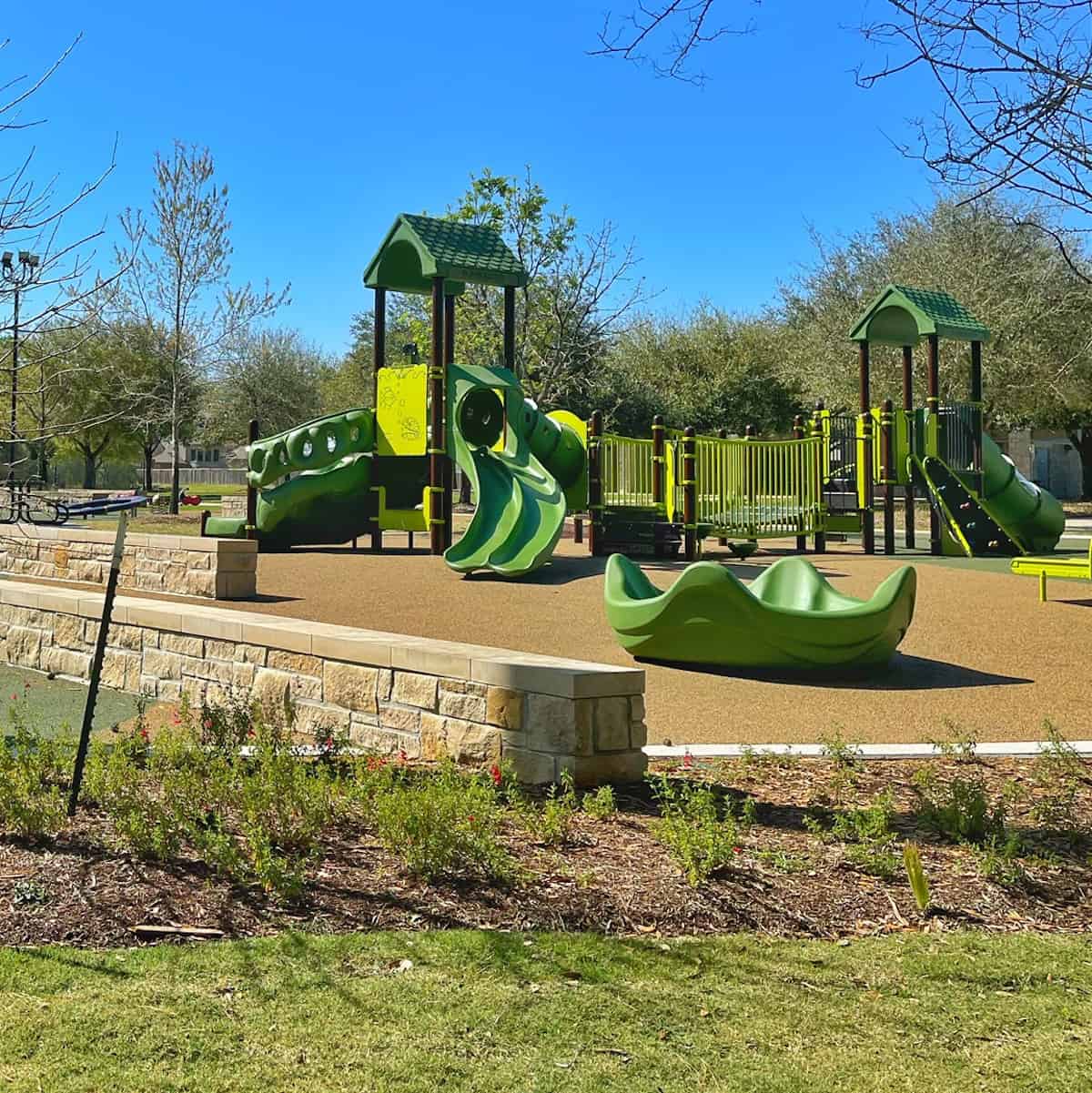 The play area also has chess tables and table tennis tables. The sports complex also has ball fields and two dog parks.
The trail around the park goes through a nature preserve that borders Garners Bayou.
This complex is in the Fall Creek neighborhood but is owned and operated by the Harris County Water Control and Improvement District.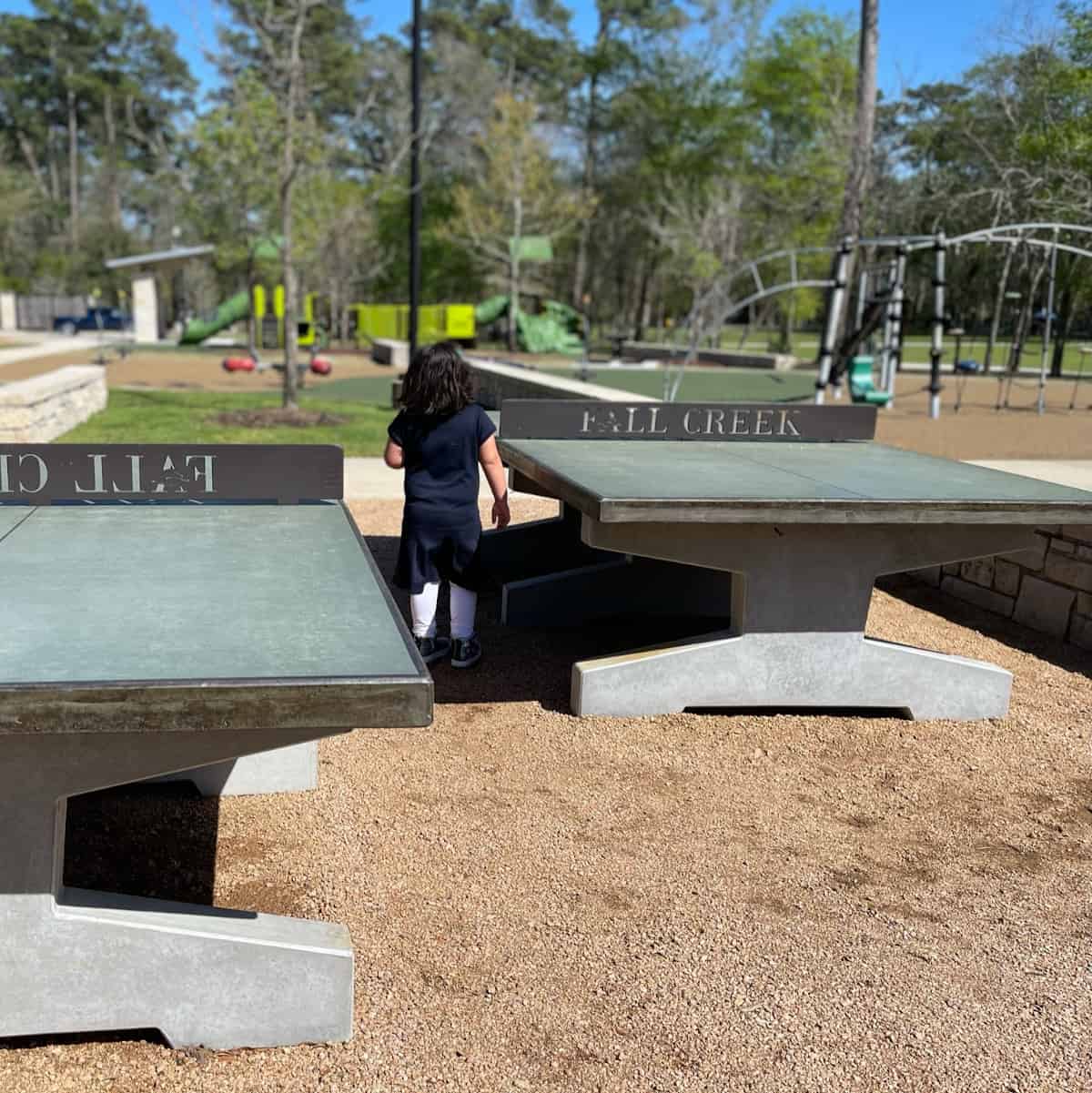 Click address for the map: 14300 Fall Creek View Drive, Humble, TX 77396
Or click HERE for more Houston area parks!