The new playgrounds are open at Evelyn's Park in Bellaire! We loved this park when it just had a couple hillside slides and room to run... but look at it now!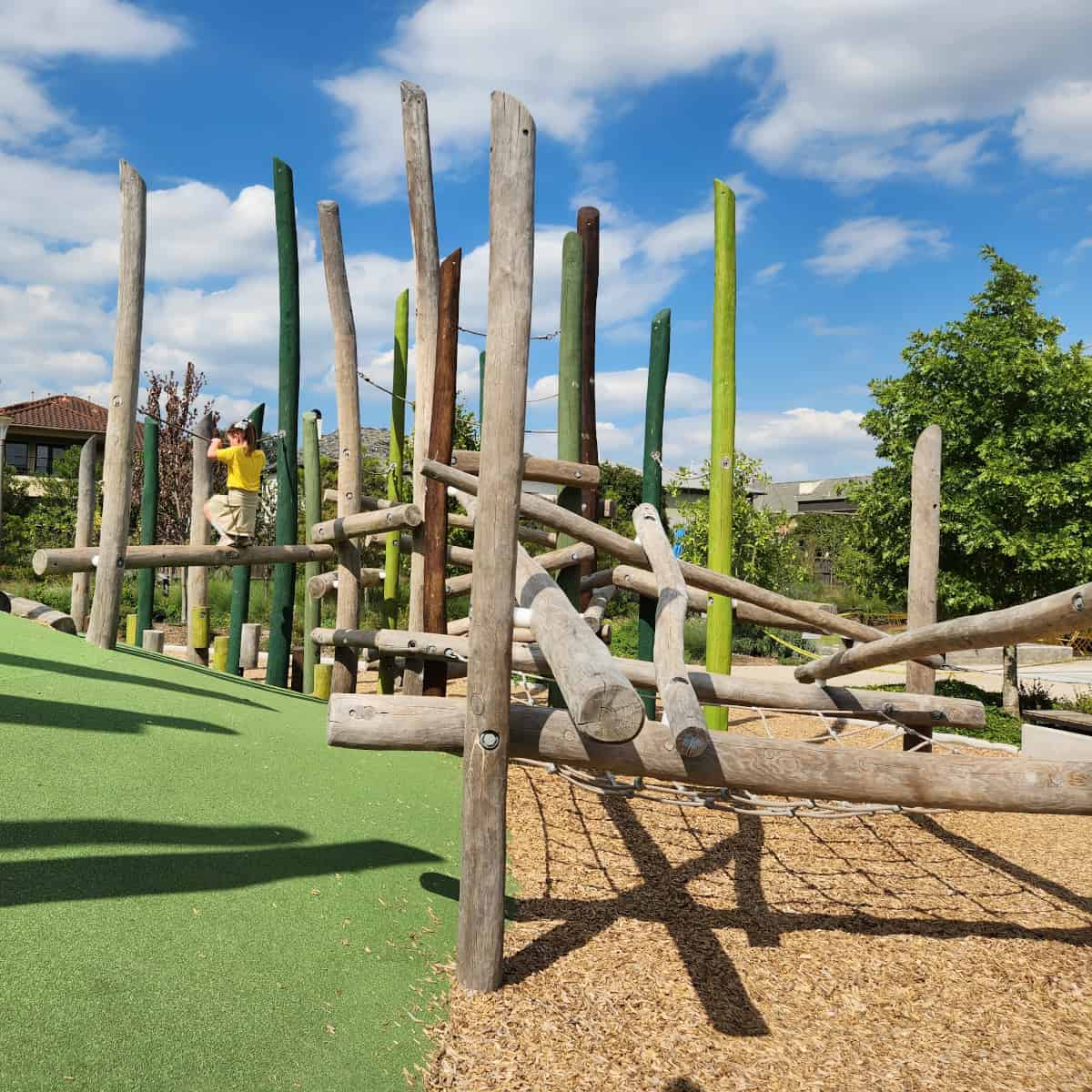 At Evelyn's Park, you will find the original hillside slides... plus a log climbing area, splashpad, unique bayou themed playground (or I think it's bayou themed!), Alice in Wonderland table, restaurant and room to run.
Evelyn's Park is very close to the Nature Discovery Center and Evergreen Park. It's what I think of as a "destination park", like Levy Park and Discovery Green. Like at these parks, there are a lot of family friendly events.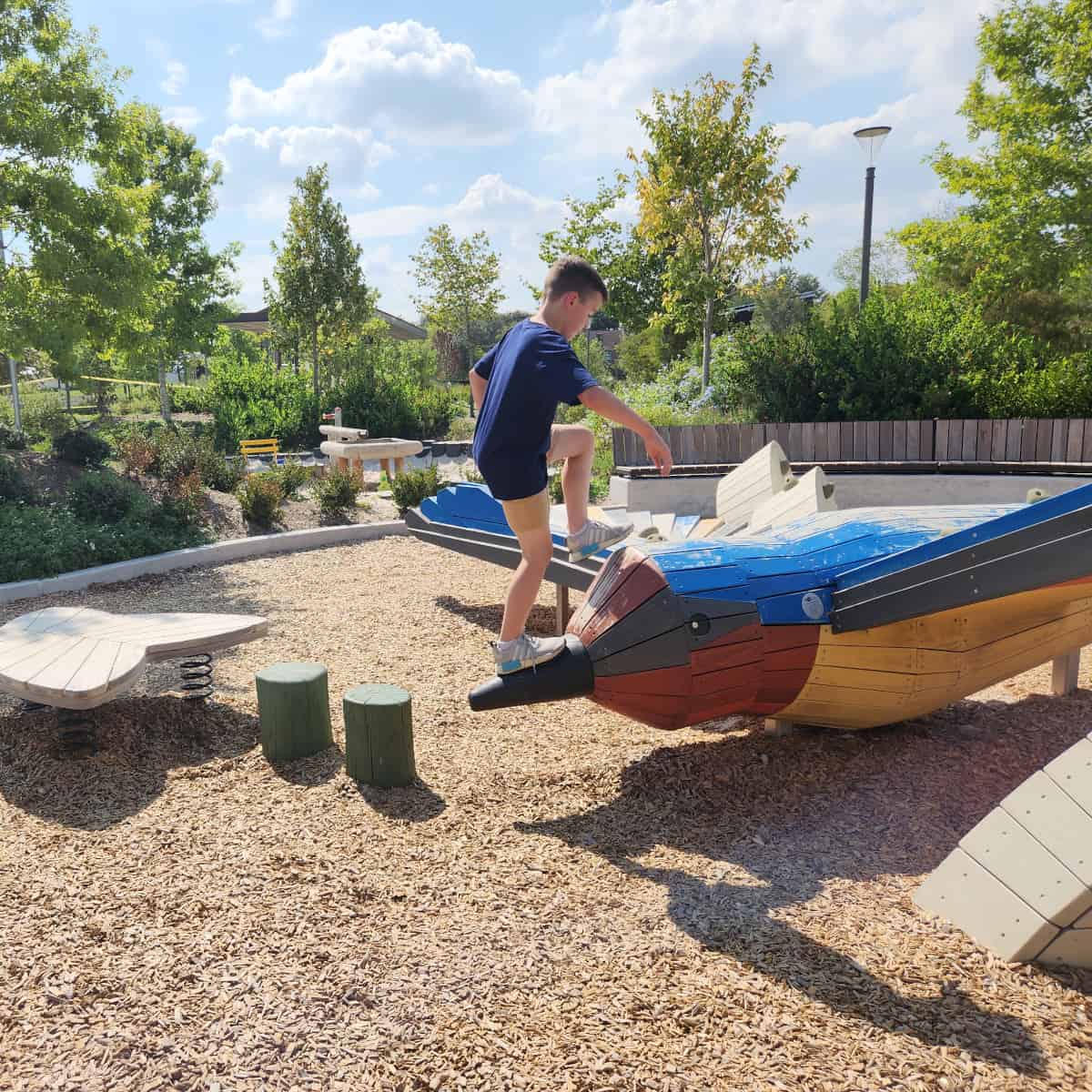 "Move One Place On" is in the southeast corner of the park and is by local artist Bridgette Mongeon.
The ten foot table is big enough for you to bring your own picnic and eat with Alice, the March Hare, the Cheshire Cat, the Dormouse, and the Mad Hatter.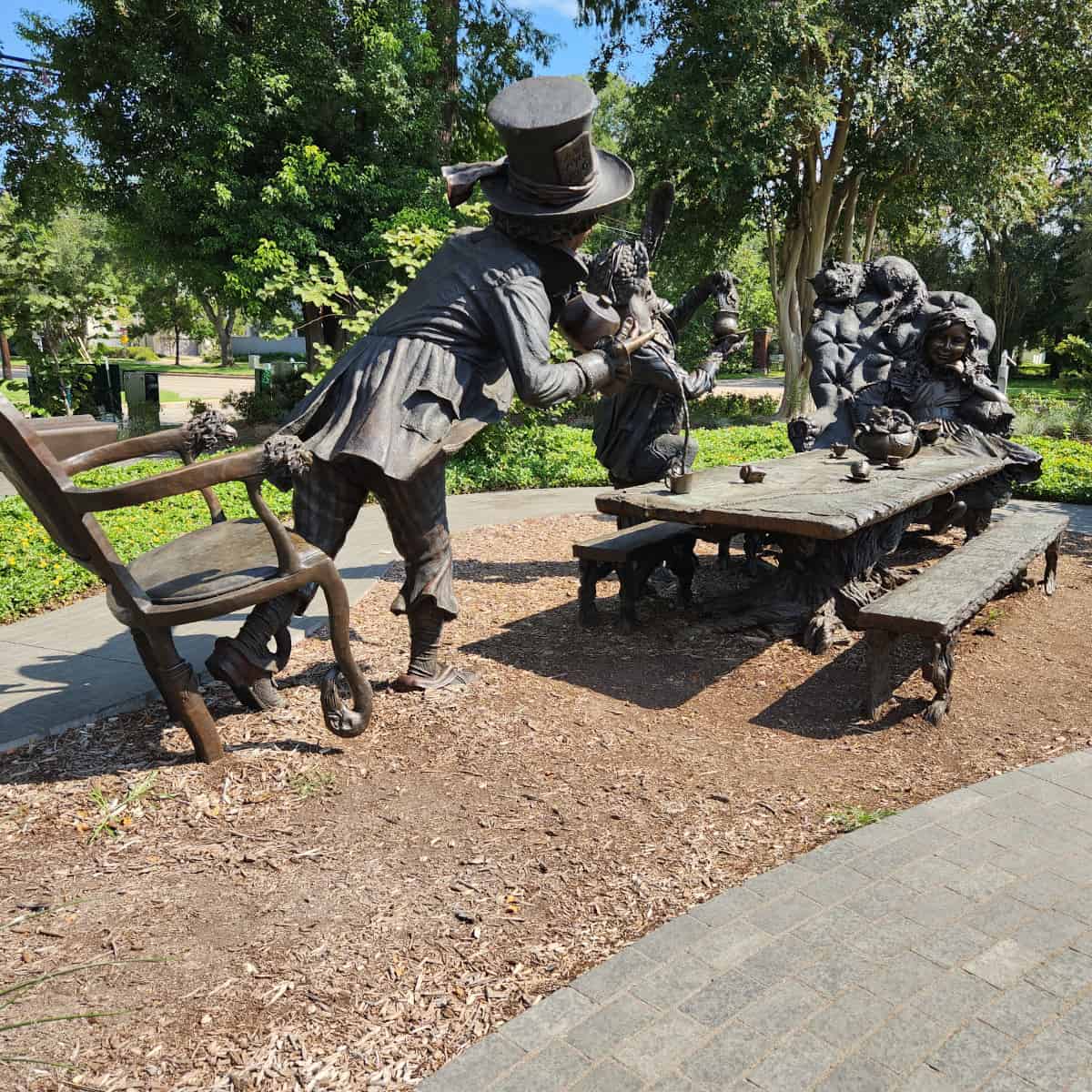 Betsy's Restaurant is a family friendly with a great patio.
Evelyn's Park has two free parking lots, accessible from Newcastle Street and Mulberry Lane and has a restroom.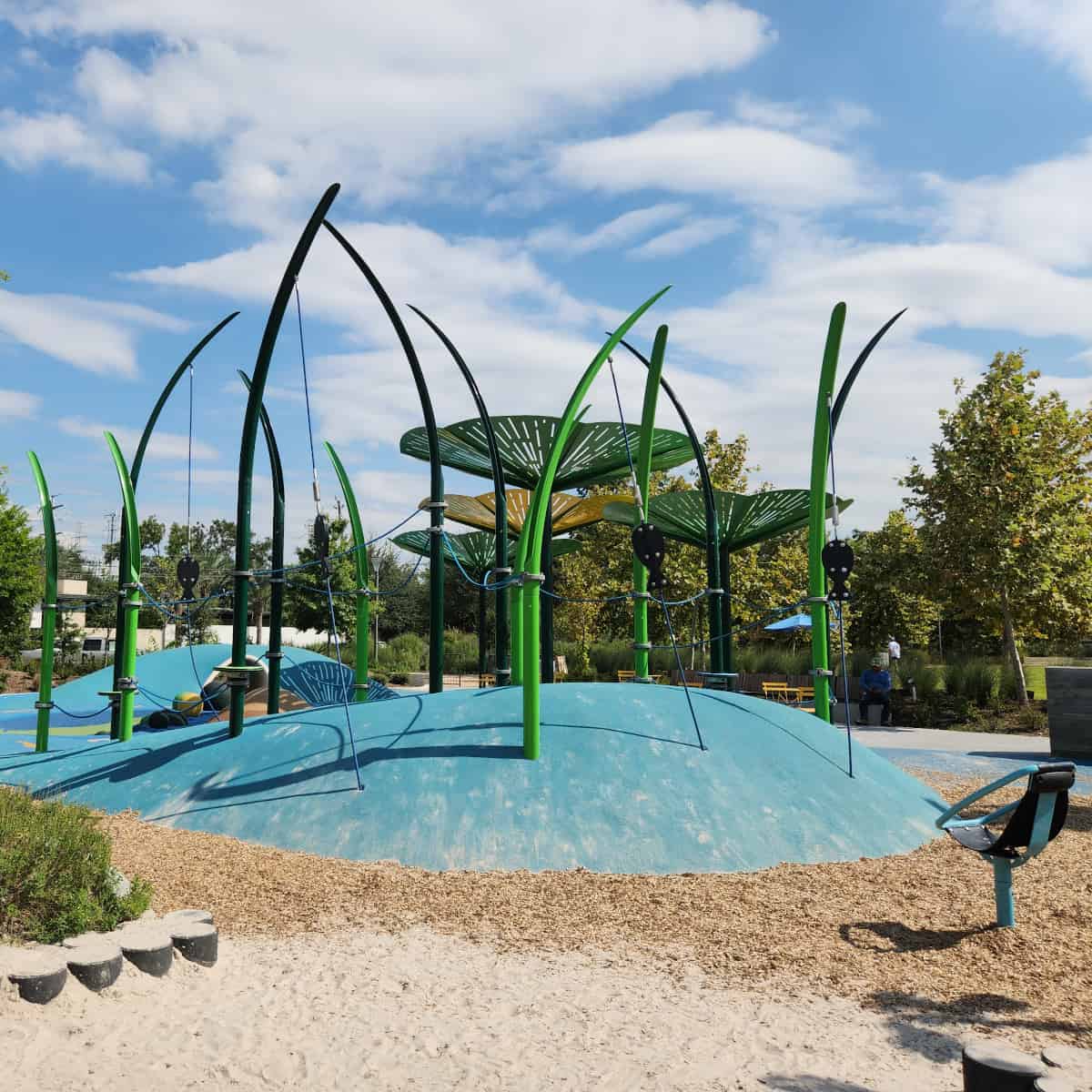 Click address for the map: 4400 Bellaire Blvd, Bellaire, TX 77401
Or click HERE for more Houston parks.