There was a time that I would visit the Nature Discovery Center every single morning after school drop off. We would walk down the Newcastle trail, visit the bunnies and stop by the playground.
Then my routine changed and I suddenly stopped going. AND I missed some major renovations... because the Nature Discovery Center is a whole new place!
(And we recently went back and it's just as great. Updated pictures are below. Just the nature rooms are closed due to the pandemic.)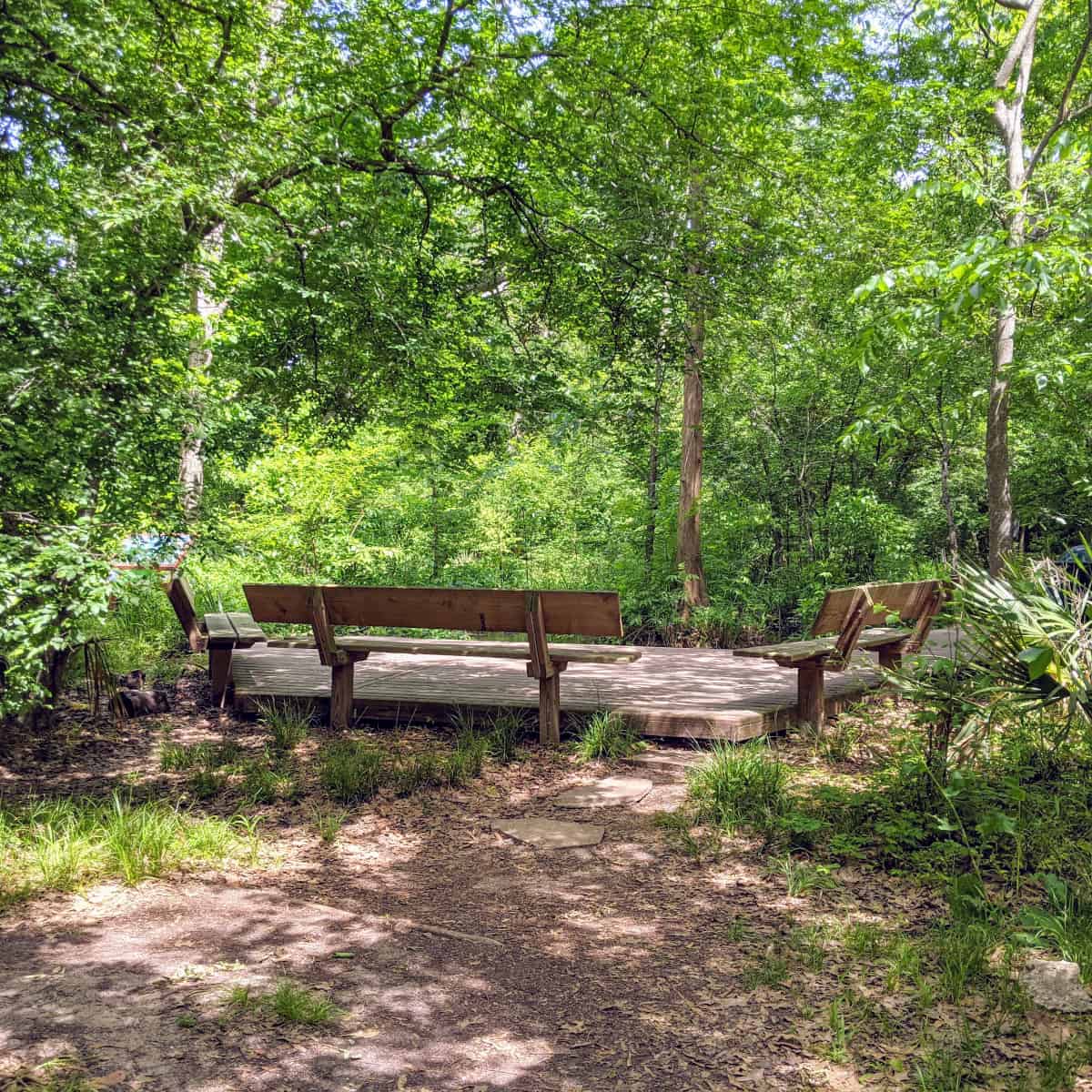 Nature Discovery Center is located in a nice residential area and is surrounded by houses... but the property is covered in trees and has winding trails connecting the Nature Center, Critter Classroom, Pecan Grove, Deciduous Woodland, Cypress Pond, Nature Play Area, Pocket Prairie and Prairie Wetland.
It's not gigantic, but great for exploring nature with kids! (Or maybe the size is why we like it so much!)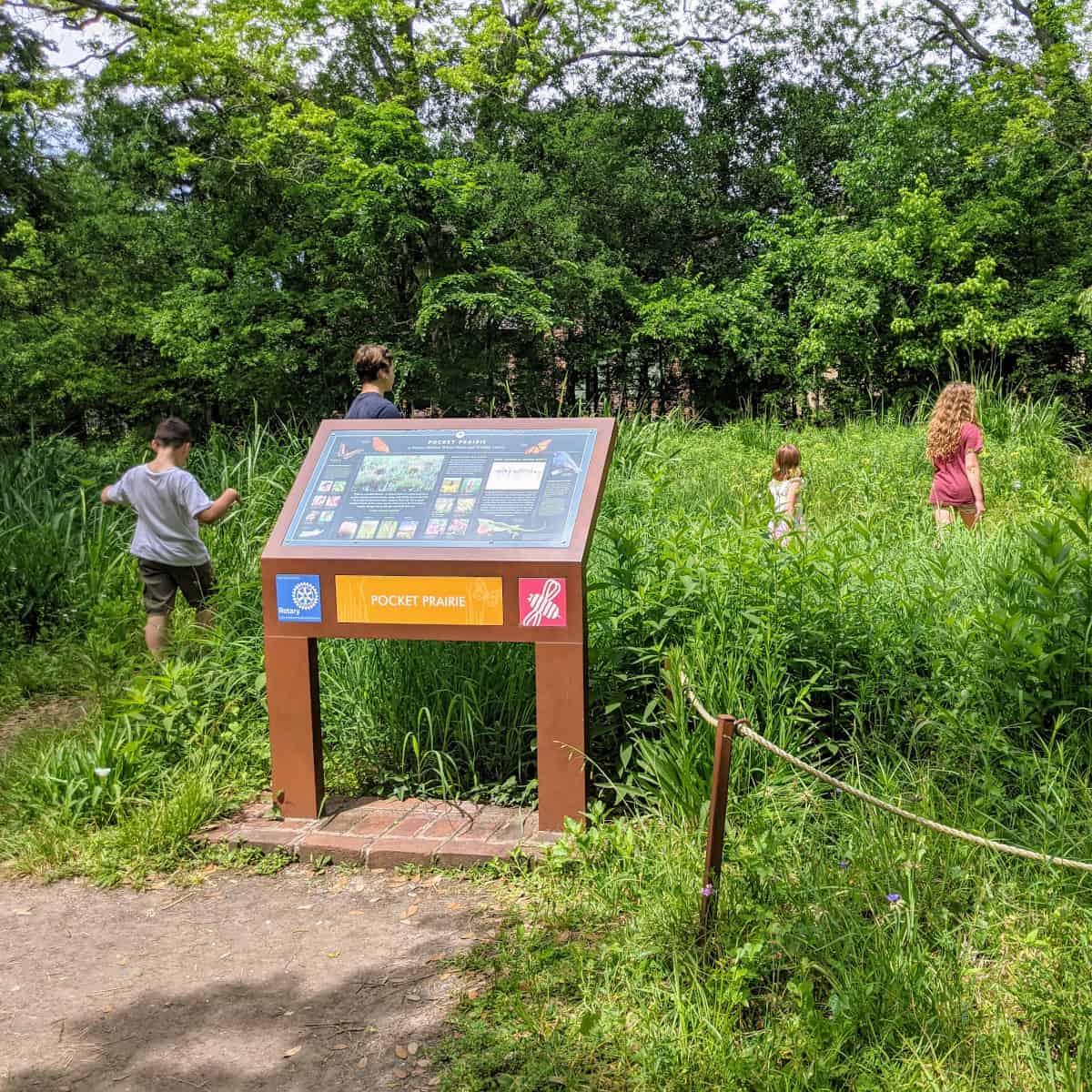 Now, let me just tell you that the OLD Nature Discovery Center was great, and my kids always asked to go there... but every time I walked in, I swear I'd hear the Law and Order music. You know, with overgrown trees and not too many people, I was pretty sure I had seen it on a scene from Law and Order.
BUT, NOW the park has been cleared out of all the invasive, non-native trees and shrubs, old sheds are gone... and, most importantly, people are there. When I visited on a weekday this week, kids were out with their class exploring the habitats and toddlers were busy on the playground.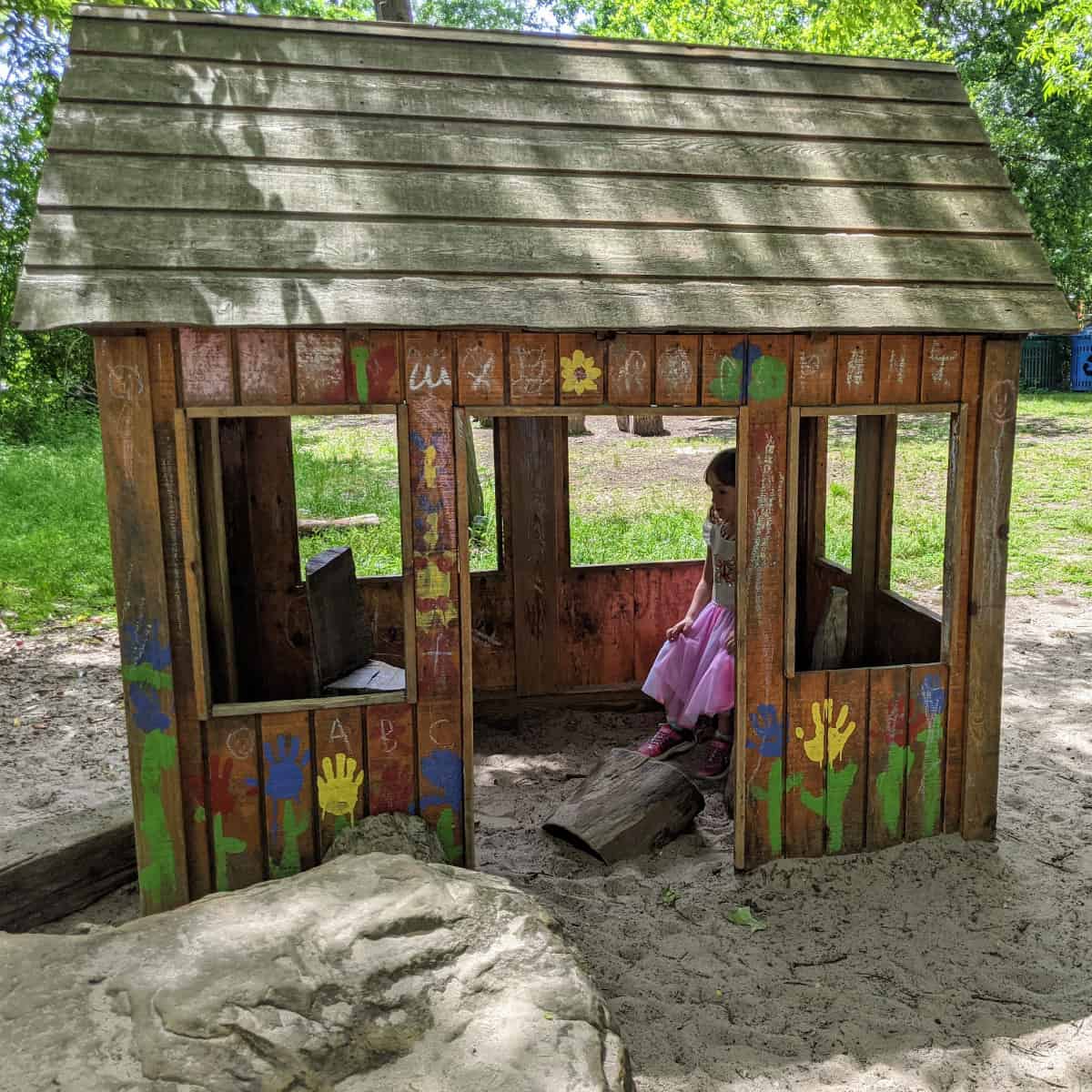 And since I'm talking about the playground... the sandbox (full of trucks) and musical play structure are still there. Plus, if you look up from the sandbox, right now you can see a hawk's next and an owl's house! If you sit there long enough, you can see them!
And if you want to explore the trails and nature, each habitat has signs telling you where you are and what to find.
Other great things are the new restrooms, the new (and nicer) picnic area and the new critter classroom with the owl chair/sculpture... made by a chainsaw artist!
Also, the sidewalk has stamps of leaves and paw prints (which happens to be one of our favorite things at the Houston Zoo).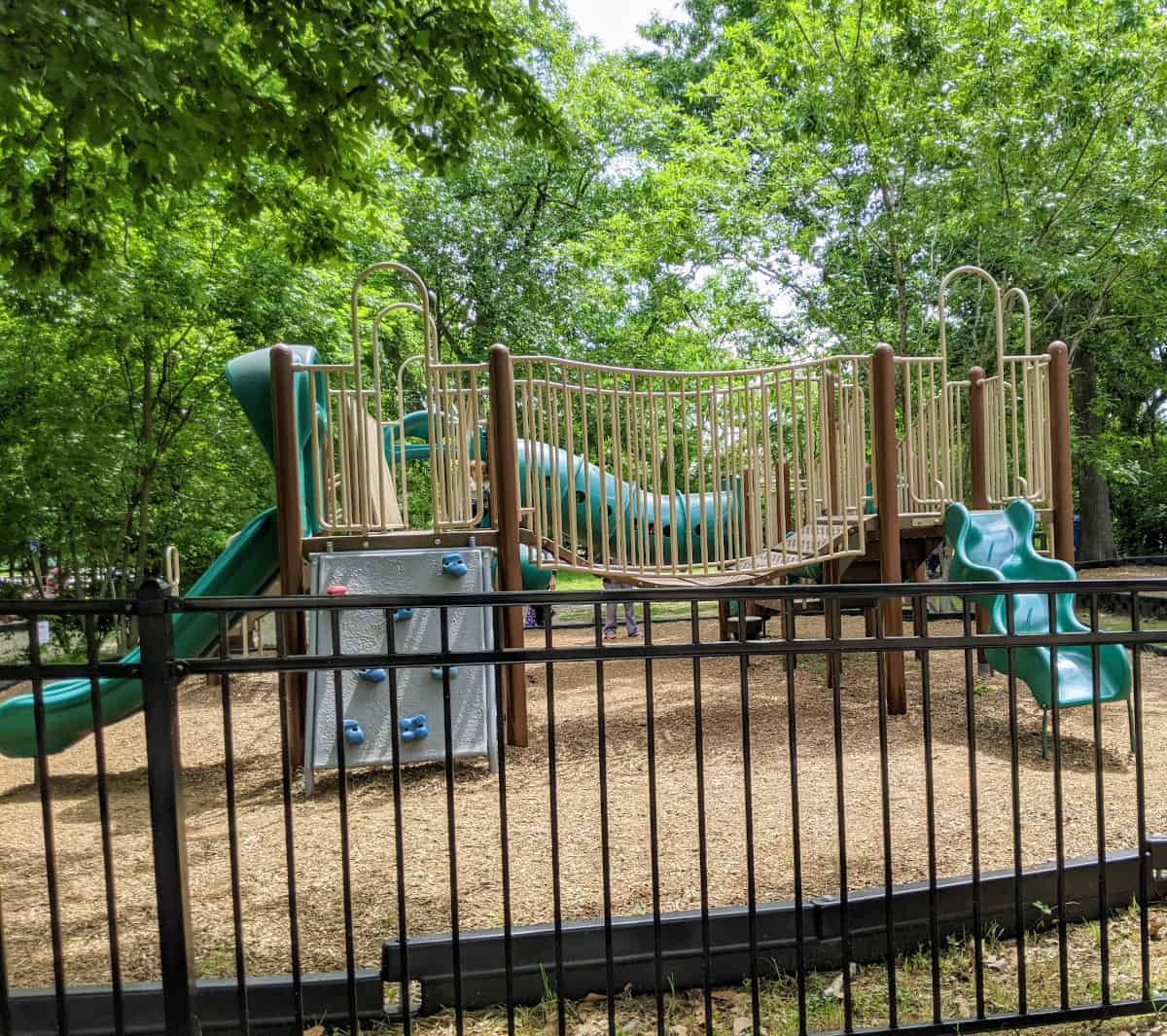 Nature Discovery Center has free parking, it is free to visit and it is right next to another great park... Evergreen Park.
Learn all about Nature Discovery Center HERE... including the hours of the discovery rooms and dates of the classes and family events!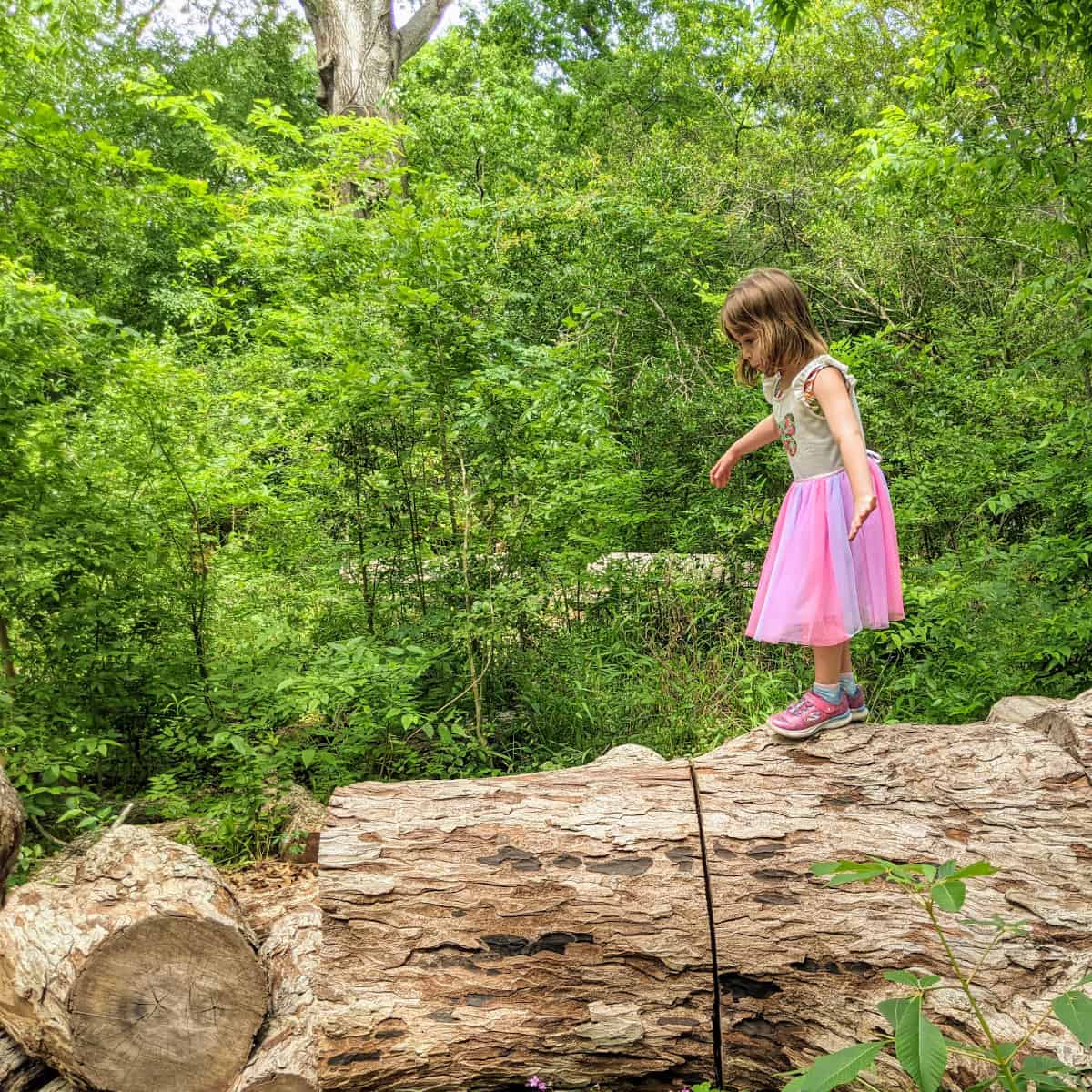 Click the address for a map: 7112 Newcastle, Bellaire, TX 77401
Or click HERE for more Houston parks.