Having fun with the family and exploring Houston can be easy! If you have a few hours, we have ideas on how to spend it with the kids.
In this Half Day in Houston series, find a place to park, play, explore and eat… all in one spot. Pick what you like or combine with another Half Day post!
In this adventure, get some exercise, get close to nature, visit 3 playgrounds, a pool... and grab pizza and gelato!
Look below for a map of the walking route.
Park or Ride:  
Park at Feld Park's parking lot, or to get closer to the Newcastle trail, find a free street parking spot on a cross-street between Avenue B and Newcastle. Just be sure to hide or take all valuables with you!
Also, if you are not up for a little exercise on this trip, you can go straight to the Nature Discovery Center, park in the free lot, and visit the pool, Evergreen Park and Nature Discovery Center... without so much walking.
Explore: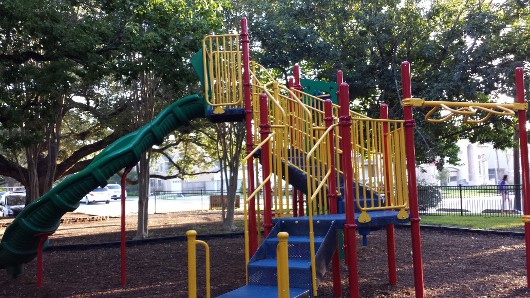 1. Feld Park - 6406 Avenue B, Bellaire, Texas - Free
Start your day at the shaded Feld Park. The kids can play on several play structures, including a little rock wall, zip line and swings.
Once you've had your fun, push your stroller over to Newcastle a block away. (Or, if you are not up for some exercise, make it a short drive to the Nature Discovery Center.)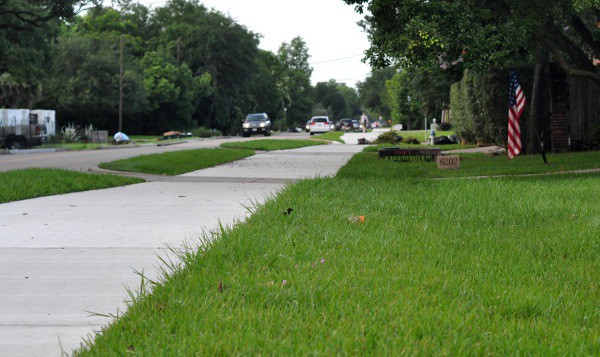 2. Newcastle Trail - Newcastle Street - Free
Along Newcastle in Bellaire, the sidewalk is extra wide and is used by bikers, runners, walkers and stroller pushers. Two strollers can easily go side by side and two moms can easily walk and talk.
From Feld Park, if you go north on Newcastle a couple blocks you can grab pizza a gelato from Luigi's... or a donut from Shipley's. If you go sourth, past Bellaire Blvd, you'll hit the Nature Discovery Center and Everygreen Park!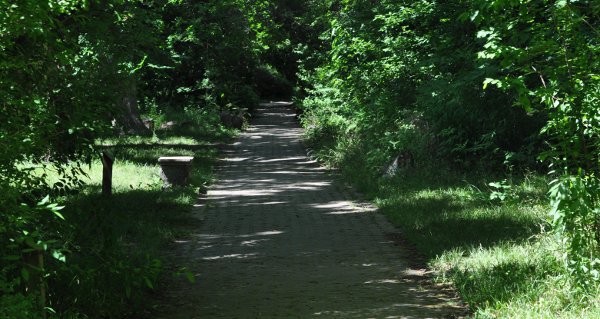 3. Nature Discovery Center - 7112 Newcastle, Bellaire, TX 77401 - Free
"Hike" the trails, visit the bunny, quails, doves and pigeons, and play on the playground at the Nature Discovery Center. This park is free to visit and you can always find the playground and trails open for your family. The house and discovery rooms are open most afternoons... but you can have plenty of fun even if they are closed.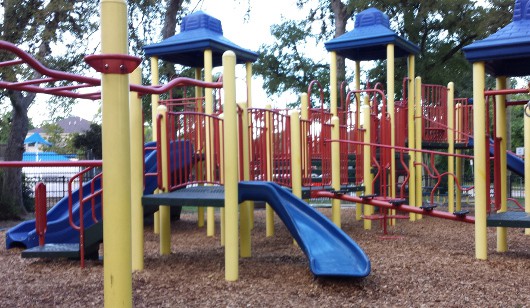 4. Evergreen Park - 4500 Evergreen Street, Bellaire, Texas 77401 - Free
Right across from the Nature Discovery Center is Evergreen Park. This playground has a super deluxe play structure... slides, ladders, rock wall, monkey bars and much much more.
Once the kids are hot, you'll find the community pool, right behind the playground equipment.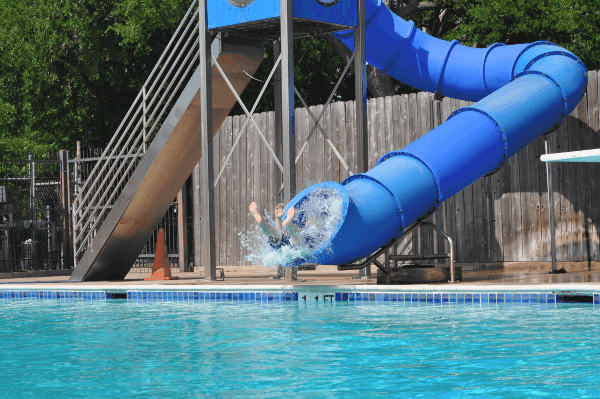 5. Evergreen Pool - 4500 Evergreen Street, Bellaire, TX 77401 - $5/person
Open during the summer months, this pool is open to the public and is $5 to visit.
This pool is not as fancy as Bellaire's amazing Town Square Aquatic Center, but it's also a lot less busy. You'll find a little duck slide, a big tube slide, diving board and lots and lots of water.
Enjoy the cool!
Eat: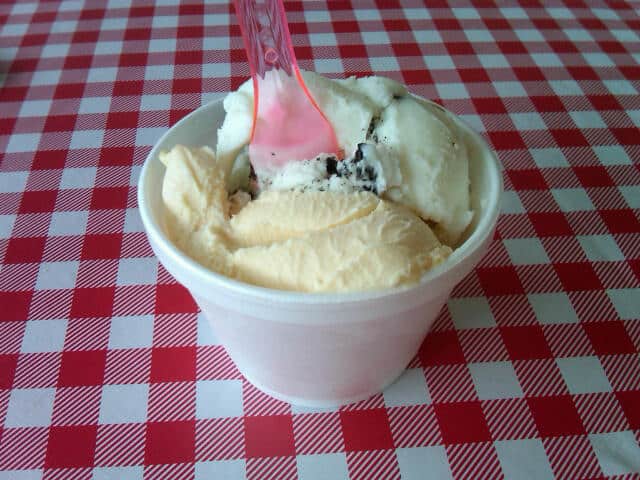 Located at Newcaste and Bissonnet, is
 Luigi's.
You'll find a casual restaurant with pizza and lots of flavors of gelato!
Enjoy your half day in Houston with the kids! You can find more adventures HERE.