Feld Park is fenced in, shaded by giant trees and has fun equipment for all ages!
We went back to the park with the playgrounds reopening... and there is some fun new equipment!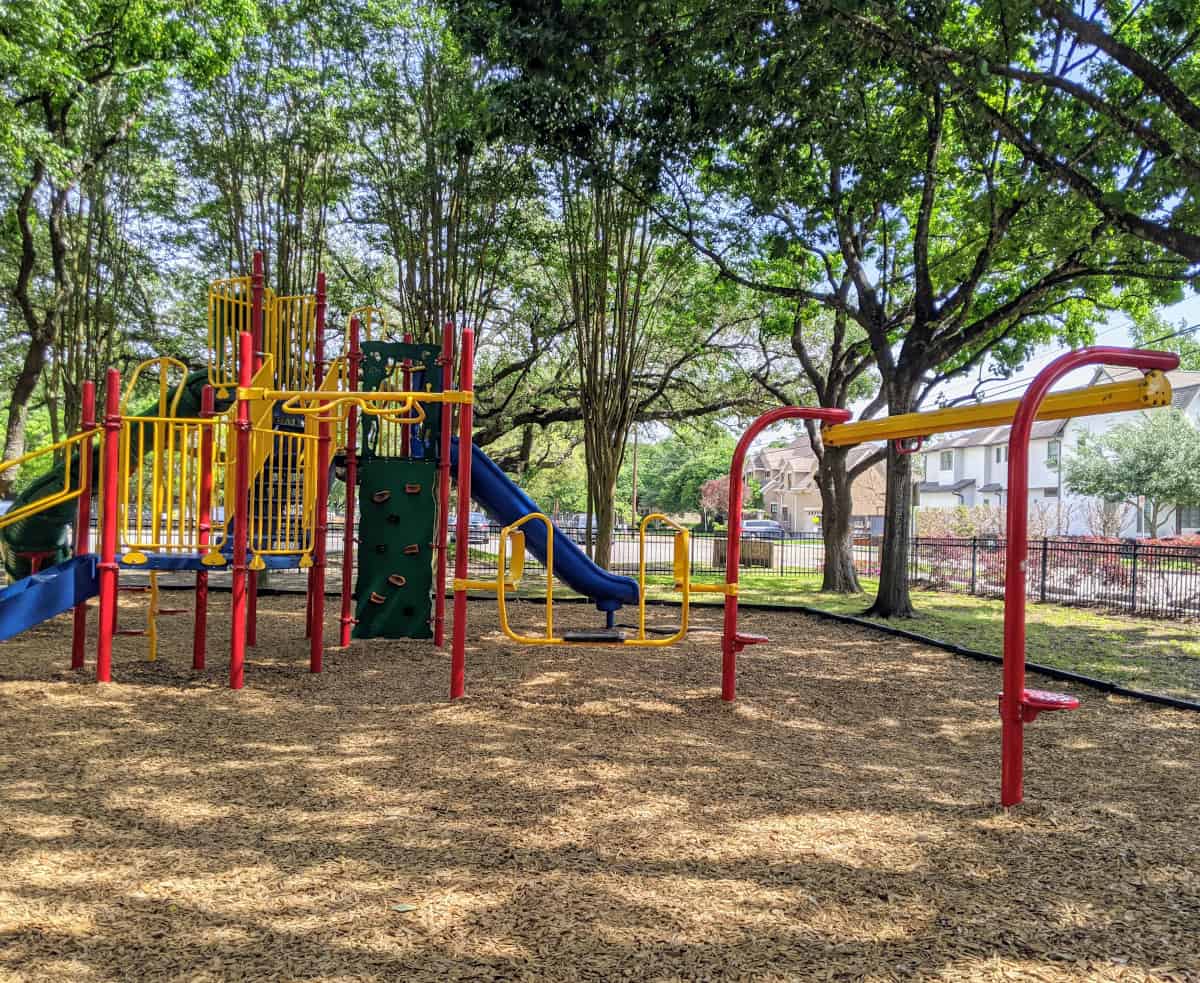 Feld Park has always had two main play structures... with one for big kids and one for toddlers. The big one has a zipline, bouncing pull up bar and some other unique features that I just don't know what to call.
The toddler sized play structure has steps and a 2 little slides.
What's new is a little music box that sings nursery rhymes when you turn the crank, a swing for spider swinging with your toddler and a spiderweb spinner. I am really not explaining the unique equipment well... so you should just look at the pictures below!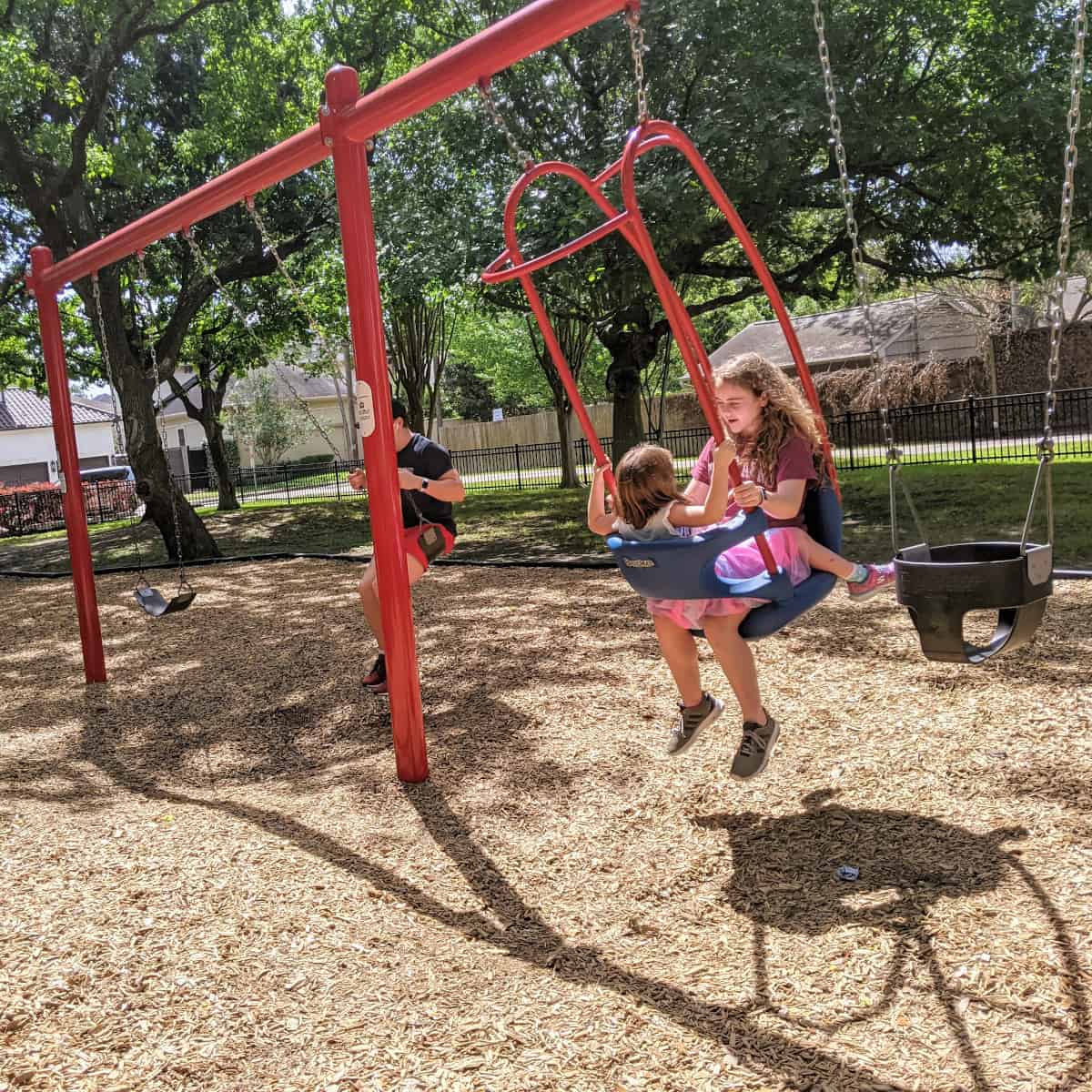 My kids used to go to the school next to Feld Park (which has now been demo-ed), so we used to spend hours a week at this park. It's usually quiet and always pretty and shaded.
Feld Park has a bathroom that is usually open. It has been clean in the past… but the toilet is the kind I suspect you might find in a jail cell. So, be prepared!
Feld Park also has a softball field and tennis courts. It has a free parking lot.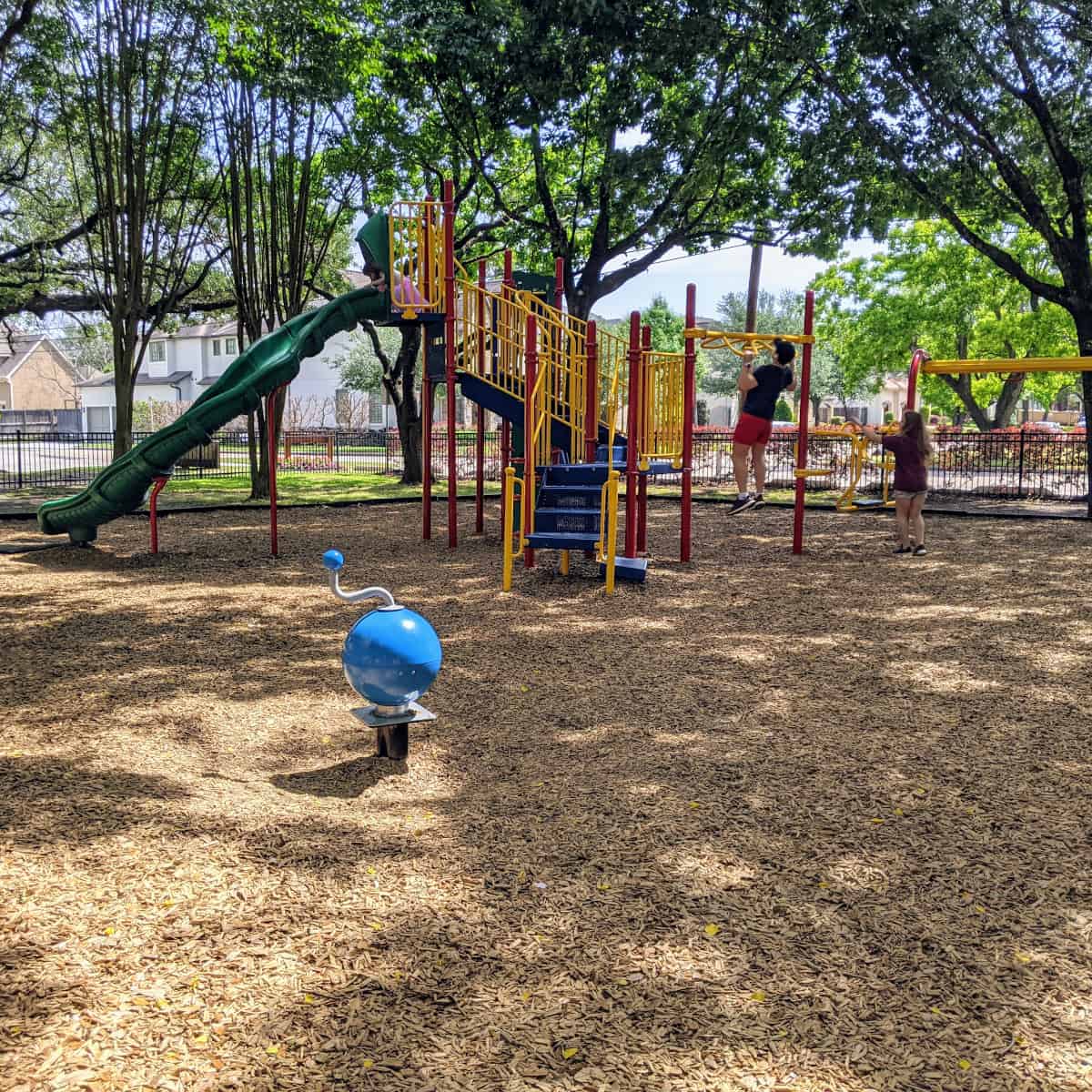 Click the address for a map: 6406 Avenue B, Bellaire, Texas
Or click HERE for more Houston area parks.