Address: 3700 Almeda and 4505 Bissonnet, Houston, Texas
Cost:  Reasonable
Appropriate Age:  Any age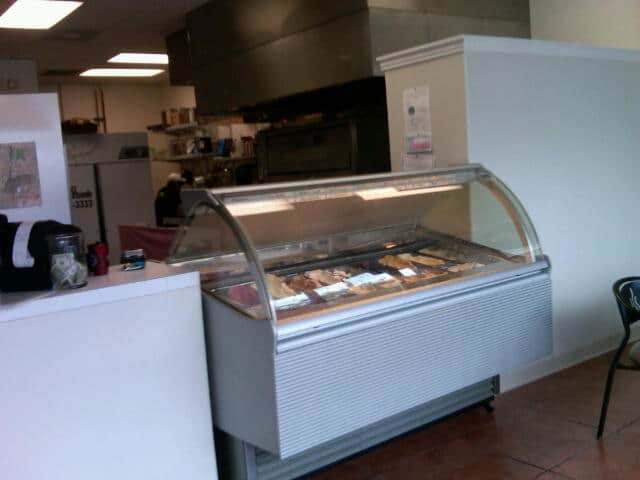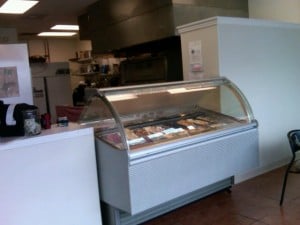 The popular Luigi's Pizzeria in Midtown now has a second location in Bellaire. Located on Bissonett, just inside 610, Luigi's is easy to access. Located in a strip mall with a donut shop and a dry cleaner, there are plenty of parking spots for everyone.
Luigi's is a local family run restaurant serving up lots of love and Italian style pizza, pasta, gelato and more. When you walk in the door, you'll likely have the owners greeting you and handing you a menu.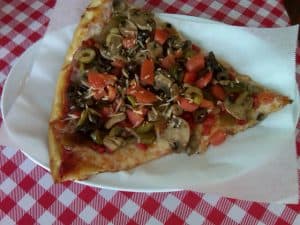 The menu includes Appetizers and Salads ($1.99-$5.99), Thin Crust Pizza (starting at $12.99 foe 16" large, $7.99 for 12" medium and $2.25 for a slice), Pasta ($8.99-$9.99), Sandwiches ($5.99-$6.99), Calzones ($6.99-$7.99) and Gelato ($2.99). We ordered a slice of Cheese Pizza, a slice of Gourmet Veggie Pizza (tomatoes, peppers, olives, onion and mushrooms) and 2 cups of Gelato.
The food was prepared quickly and within a few minutes we were eating the giant pizza slices. These thin crust, topping loaded slices are the kind you fold over and eat like a pizza sandwich. Or, you have Luigi's cut into 2 or 3 pieces to feed all your kids! This is pretty darn reasonable... feeding 2 kids for $1.13 each. And, it's good!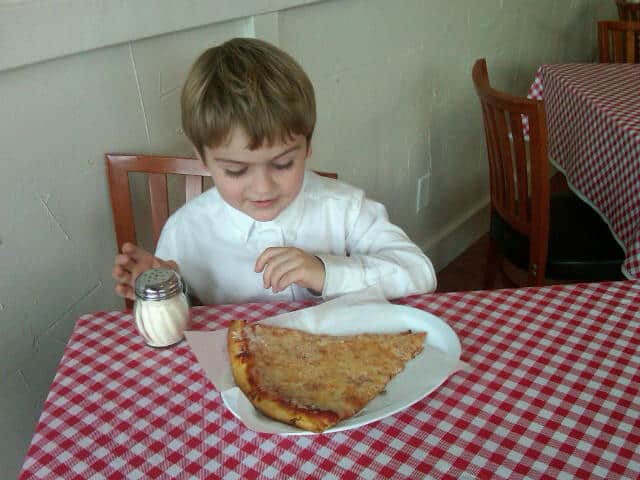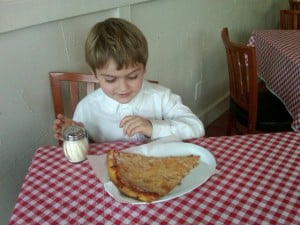 After the pizza was done, we ordered our gelato. There is a lot to choose from and, fortunately, 3 different flavors can fit in 1 cup. And, they had coconut, which is my all time favorite, but often hard to find, flavor.
The Bellaire location is very casual with an open kitchen where you can watch the action from your table. No one here is going to care if your kids make a mess or make some noise. The Bellaire location has high chairs on order and, once they arrive, this will be perfect for a quick casual lunch with the family.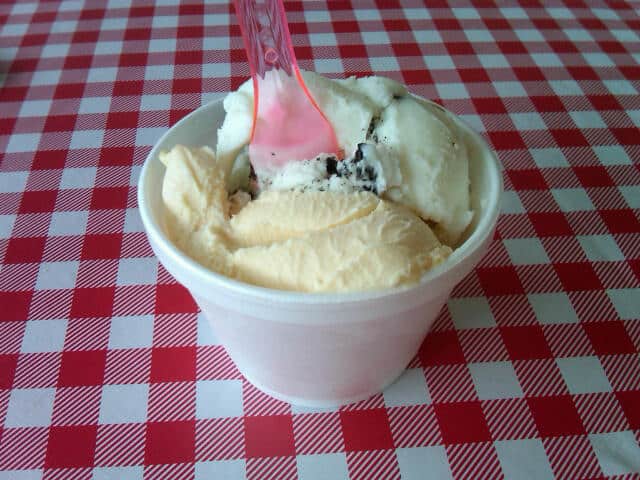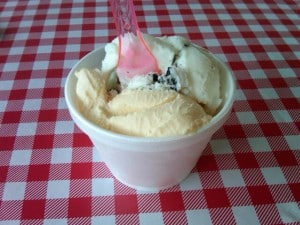 If you are looking for delivery instead, it is free with a $20 order. Or, if you are looking for a more grown up dinner, Luigi's is BYOB.
Go check out Luigi's and let us know what you think!