Look at the new nature play area at the Houston Arboretum and Nature Center! This naturescape has sand, logs, tunnels, a rope bridge, climbing reeds and more. (Thanks to Cypress Tots for the tip on it being re-opened!)
The nature play area is near the Nature Center and is a short walk down the trail from the parking lot.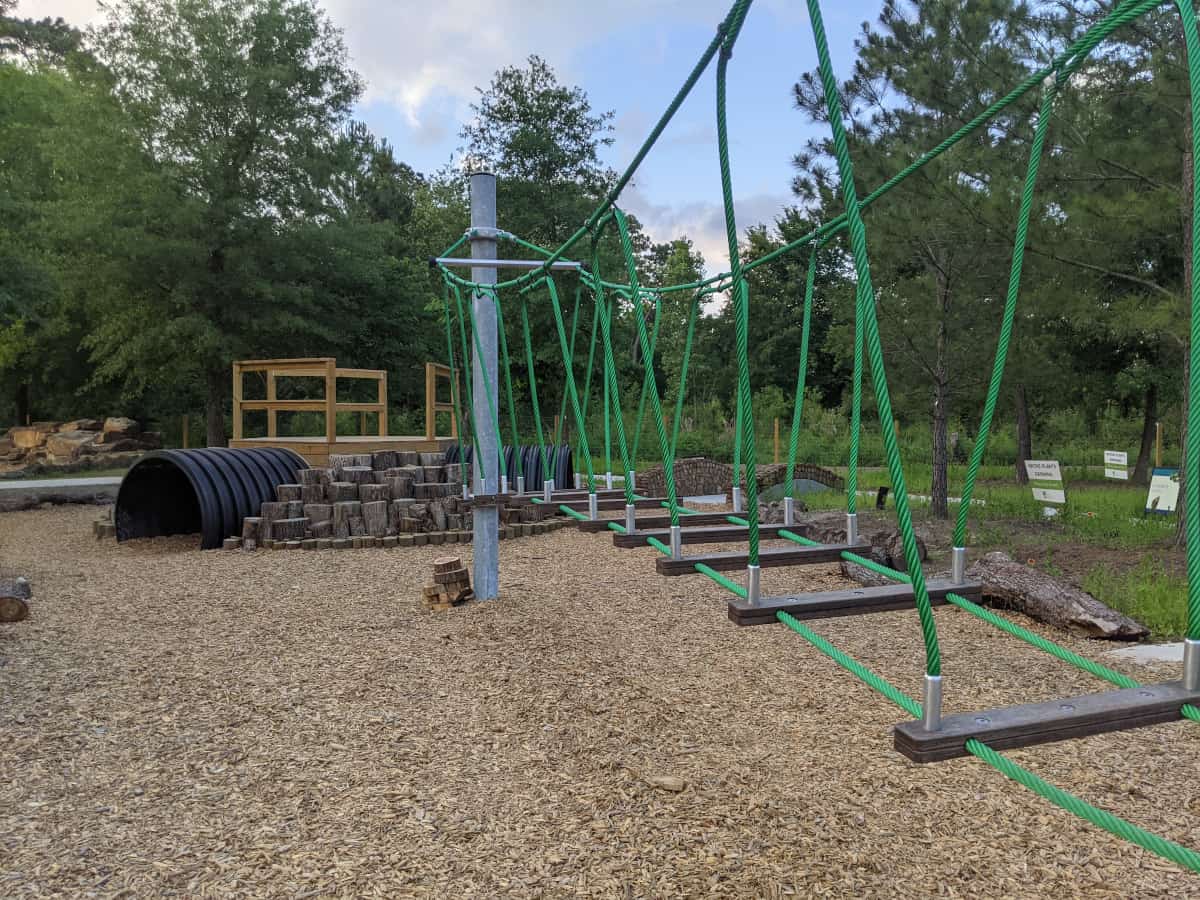 The Houston Arboretum is free to visit but there is a $5 fee to park. On Thursdays, parking is free.
The Nature Playscape is available for private Birthday Party rentals and might be closed at certain times. If you are headed to the Houston Arboretum just to play, call the front desk at 713-681-8433 to see if the Playscape will be open before visiting.
All the elements of the play space include:
Stump Scramble
Grass Climb
Toddler Territory with Flower Fun and Sand Box
Balancing Bridge
Lumber Yard
Spider Web
Waterways and Water Garden
Wetland Walk
Shady Grove
Parent supervision is required at all times and guests are asked not to bring pets into the space.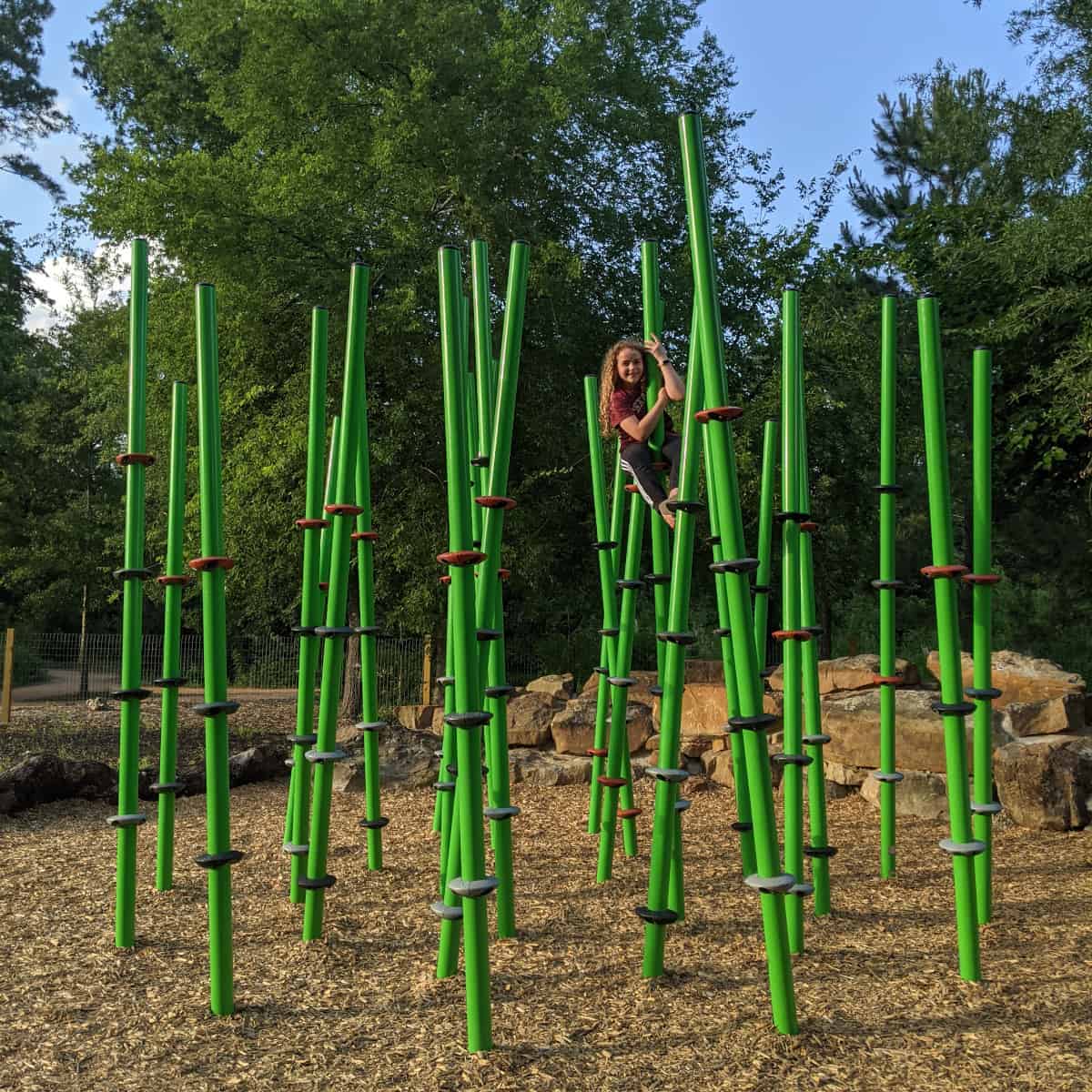 After you visit the nature play area, you can check out the trails. There is an inner loop and and outer loop... with trails like spokes connecting them. It's kind of like a wagon wheel... except it's not round! See the map HERE.
The trails are well maintained and flat (and a jog stroller is easy to push). If you want a harder trail, where you have to climb over roots and ridges, try the Memorial Park trail next door.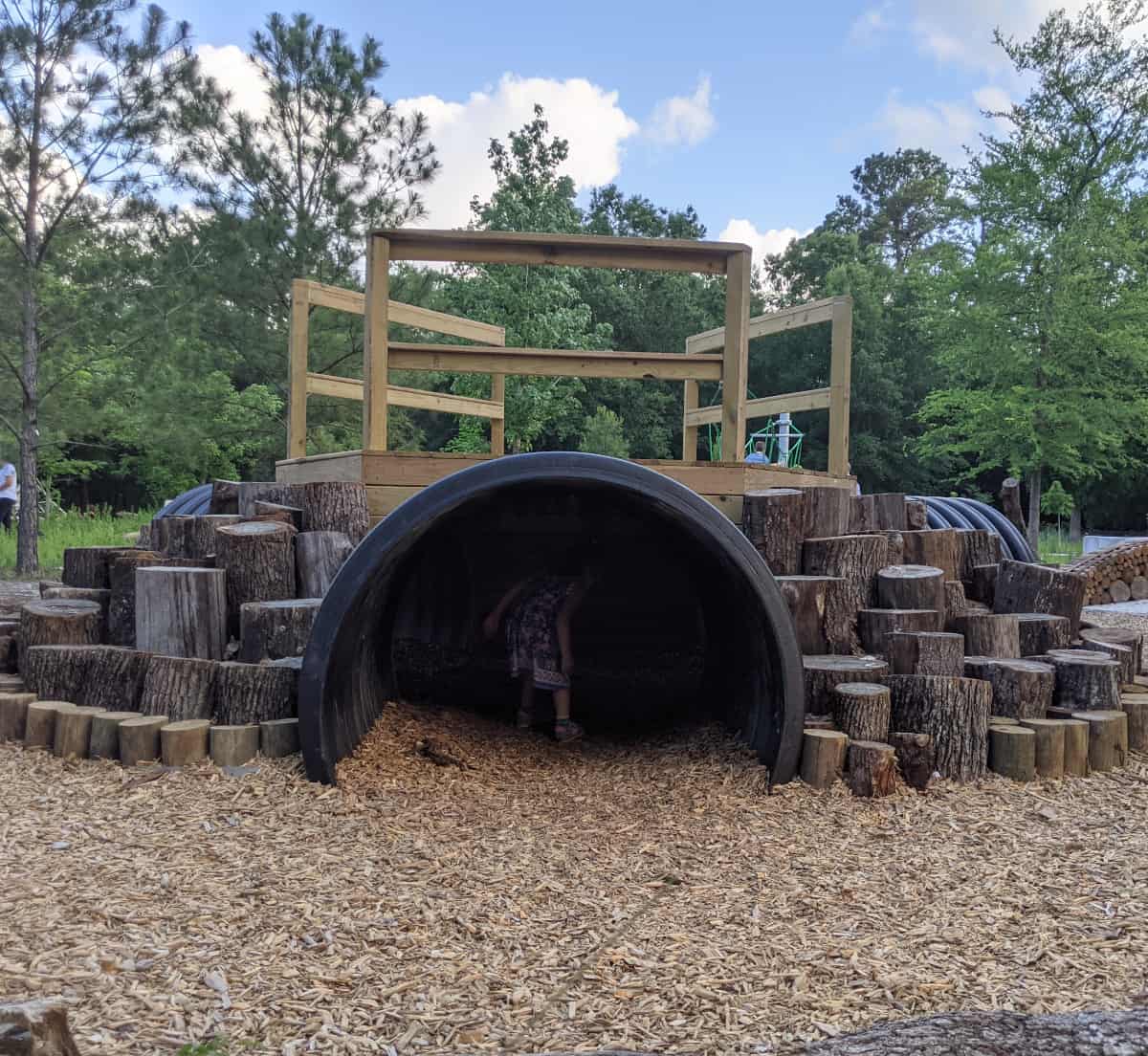 Also, if you go during open hours, you can stop by the Discovery Room and the restrooms in the Nature Center.
Click the address for the map: 4501 Woodway Dr, Houston, TX 77024
Or click HERE for more Houston parks.