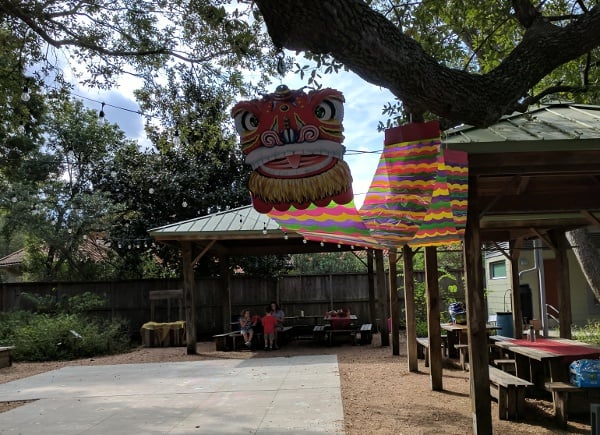 My 3rd child had never had a birthday party. Don't get me wrong, we'd celebrate the heck out of his birthday, but never with a party.
But then he started school and started to ask how other kids knew to show up for birthday parties. For a while I just shrugged my shoulders but this year I decided it was time for him to invite his friends to his own birthday celebration.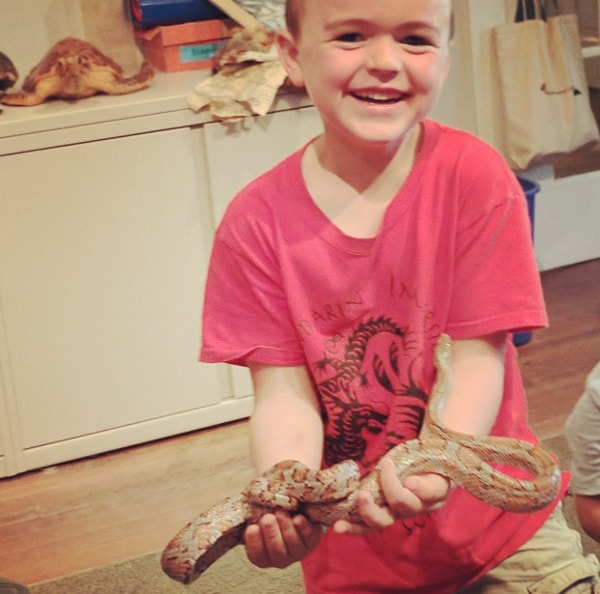 The
Nature Discovery Center
invited us out for our 6 year old birthday party and it was so good that I'm afraid we will need to go back every single year!
We had the Scales and Tails party which included a program all about reptiles: snakes, lizards, and turtles. So not only was there a program where the kids could learn about, and touch, live animals and specimens, but we had a big pavilion, access to a full kitchen and to restrooms. Plus, this park has nature trails and playground.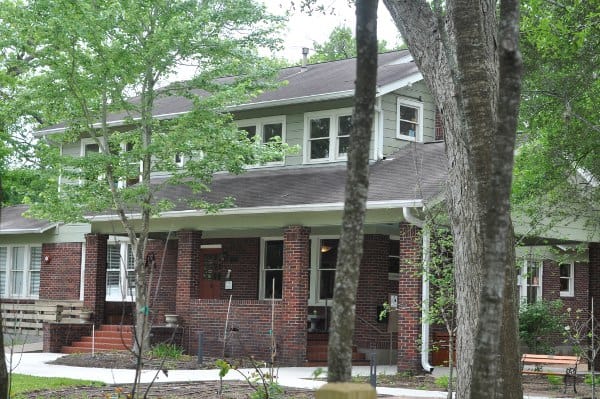 The staff was helpful, the program instructor was funny and great with kids, my son loved his day... and it was easy for me. I just sent out the invite, set up a few tables and the rest was taken care of for us!
If you are thinking of a party at the Nature Discovery Center, here's what you need to know:
There are three program options: Bunny Buddies, Join the Insect Club and Scales and Tails. There are also tours of the discovery rooms and nature walks.
Target ages are 2 to 9 (and vary by program).
Parties are 2 hours and there are 30 minutes to set up and clean up.
During our party, the kids played and ate pizza for 30 minutes, then we went into the house for the reptile show for 30 minutes, then we went on a nature walk for 20 minutes... and then we ate cake and played for 40 minutes.
You can bring in food and decorations... just no balloons. There is even a pinata hook on the tree... so they are ready for parties!
You have access to a full kitchen, right next to the pavilions. You can store store your cake and drinks in the refrigerators... or you can even use the stove to make dinner. Just make sure you have time to clean up!
There are 3 pavilions you can use. One has three big picnic tables. The other ones have one table.
There is a little "lemonade stand" next to the pavilions. When we saw this, my kids were determined to have lemonade to serve the guests.
The sinks and restrooms are right next to the party area.
Parking is available right next to the pavilions on the north side of the park... and more is available by the playground on the south side of the park.
During the reptile show, the instructor did a great job keeping the kids focused and entertained. My birthday boy got some special attention and even got to hold the snake (and everyone else got to touch it).
The kids also went on a nature walk through the newly renovated park. Learn about this park HERE!
After the party, the kids went to the playground and sandbox to play some more!
We had a really good time and will do it again. Check out the pictures below and learn all about the Nature Discovery Center parties HERE! Or find more birthday party venues HERE.