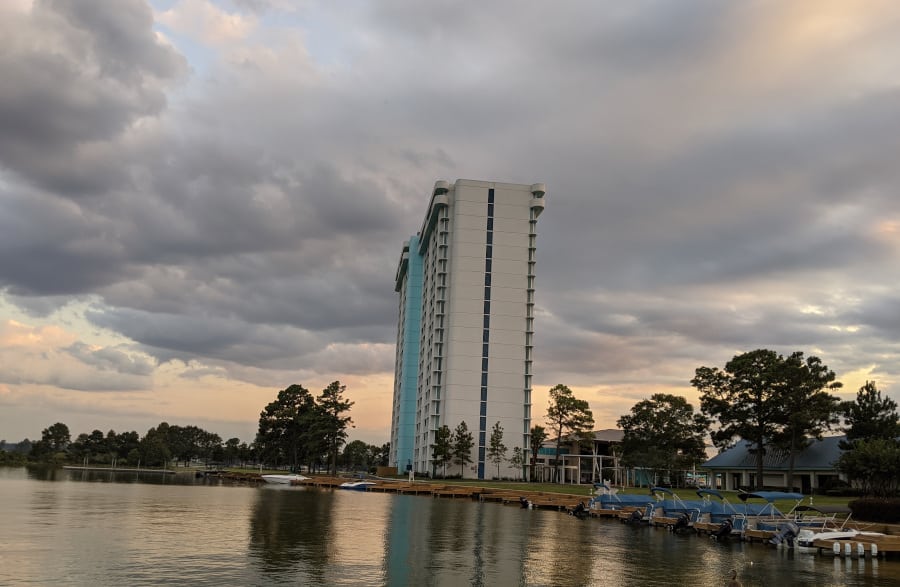 This may have been the first time in the history of the world that all four Jarvis kids and two Jarvis parents loved the same activity. We went back to Margaritaville Lake Conroe, and with the tropical storm gone, we were able to rent a boat. And it was AWESOME!
And it's not just something I'm saying… I laughed and smiled until my cheeks hurt.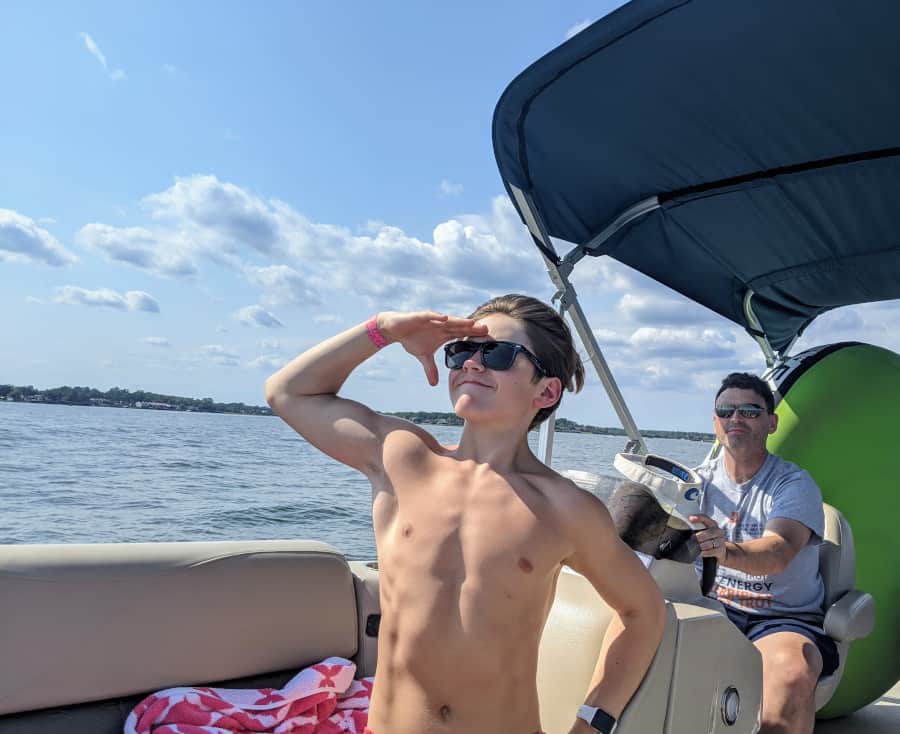 Margaritaville is located right on Lake Conroe and has 80 boat slips and a variety of watercraft rentals, including pontoons, kayaks, SUP boards, and more.
Einstein's Surf & Boat Shop is located at the resort and has equipment available to resort guests and members. (You can find the rates HERE.)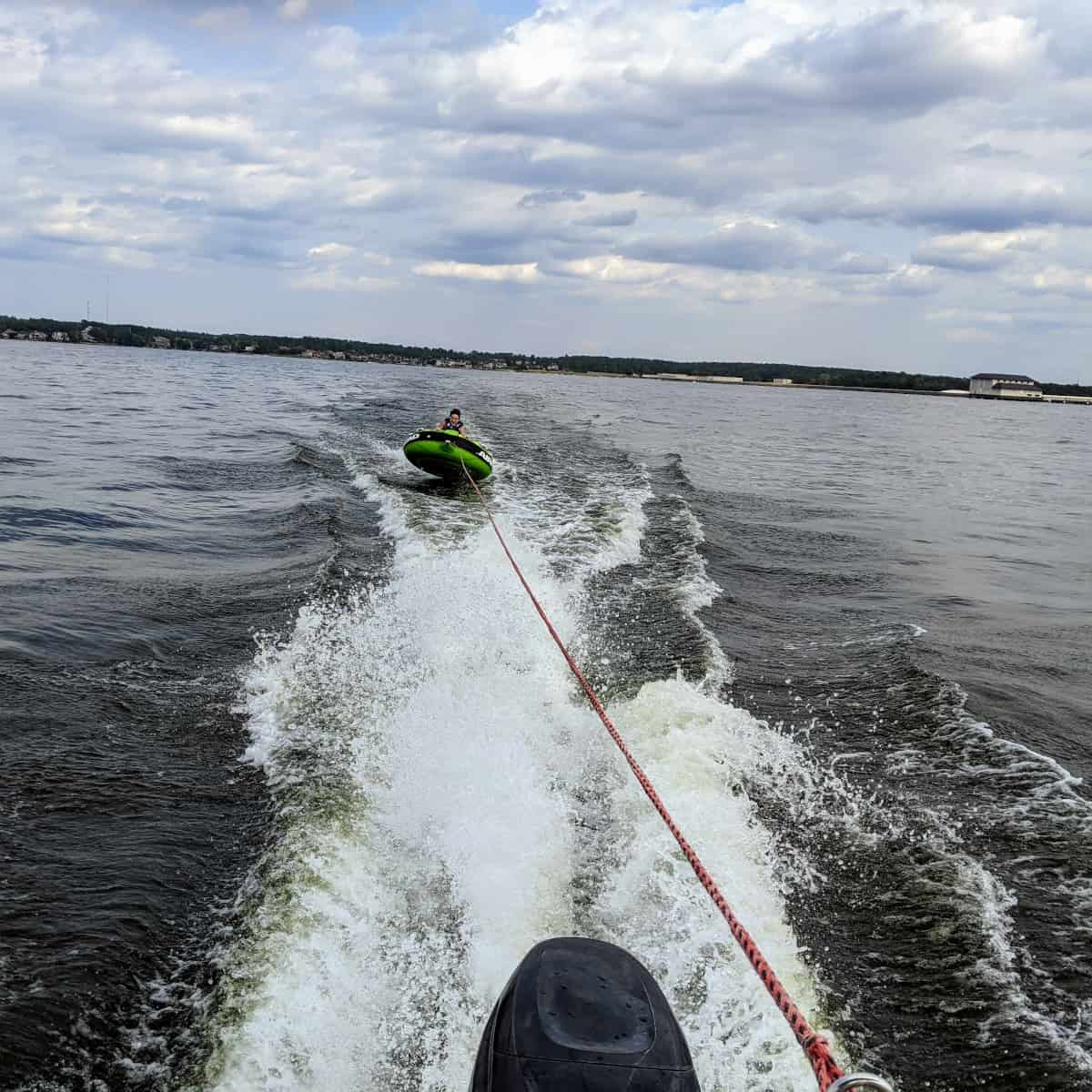 When we first visited Margaritaville, I was planning to spending the days at the great pools, on the little beach and in the room doing school work. The staff encouraged me to try out the boat rentals... and it was the best recommendation ever. Getting out on Lake Conroe was the highlight of the trip!
We spent two hours on the lake, pulling the kids on the tube. Even our youngest insisted on going on the tube... and kept yelling "faster" as she bounced along the lake. Everyone wants to go back (even the parents) and everyone wants more time on the lake.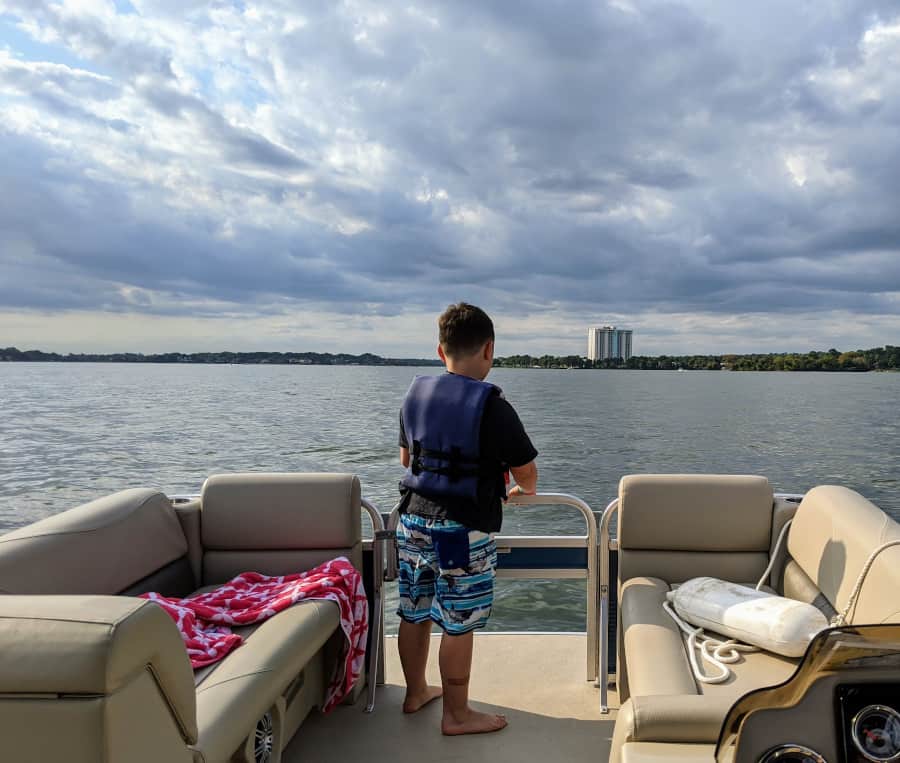 If you plan to visit Margaritaville and to rent watercraft, here's what I know:
Go HERE to see all our resort highlights. It includes all the information about rooms, parking, pools, amenities and more.
Einstein's Surf & Boat Shop is at the resort and watercraft is available to rent by resort guests and resort members.
Rentals are not cheap... but it's much cheaper than owning a boat!
You must be 21 years old to rent a boat or have a valid boat license.
Everyone must watch a safety video and fill out the appropriate paperwork before getting on the water.
On the boat, the staff will give you a quick lesson and provide a map of where to go on Lake Conroe. (We had a quick lesson since my husband has experience, but I bet they would spend as much time as you needed.)
You can bring coolers, towels and gear on the boat (and the staff will help load them).
Margaritaville Resort is great and the pools are fantastic... but the boat rental really made the trip special! (The pools are open through October.) Learn more HERE.
And a fun fact: When my boys get on a boat, they automatically reenact Washington crossing the Delaware. Evidence below.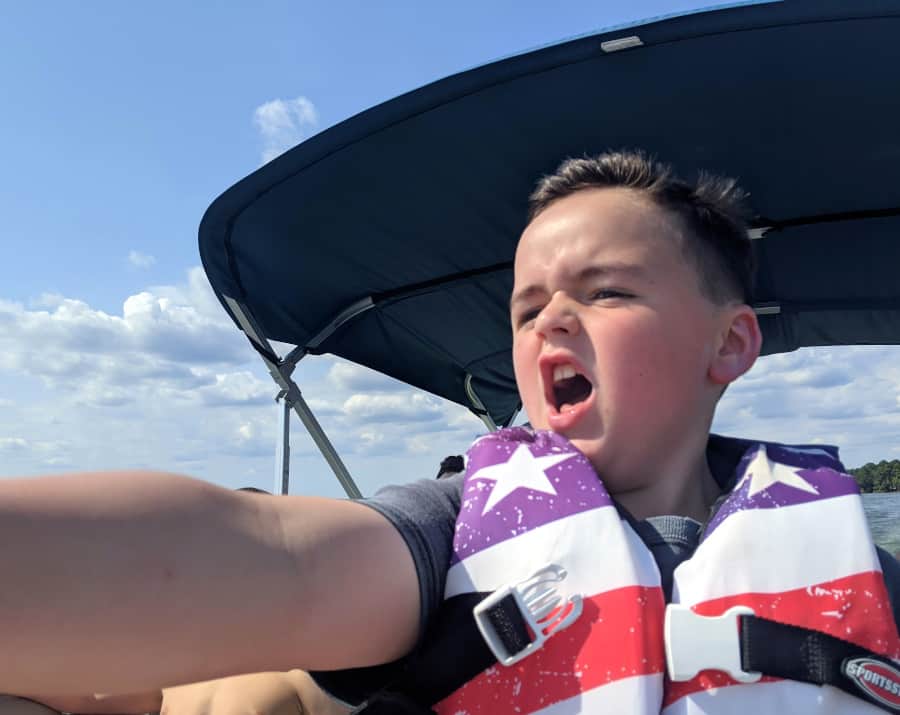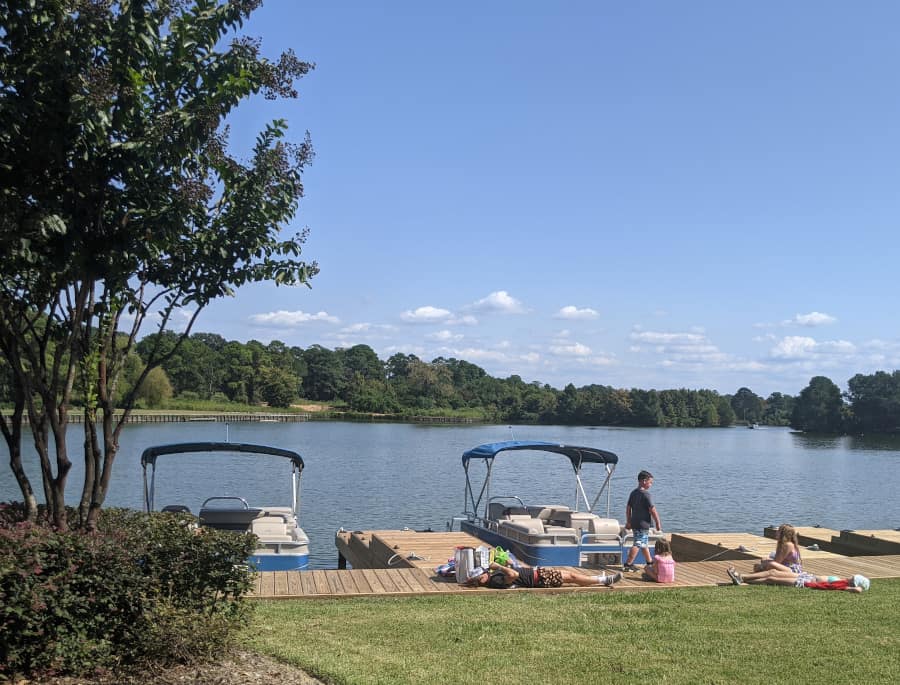 If you are looking for an easy getaway, go HERE to learn about Margaritaville and HERE to learn about Einstein's Boat Rentals.
See the video below (or HERE):