The Conroe Waterpark has a children's wading pool with playground and an older youth-adult pool and five water slides. The park has a lot of fun things to do, admission is reasonable for a Houston area pool and visitors can bring in coolers!
Look at the pictures from Fun2Go Misters!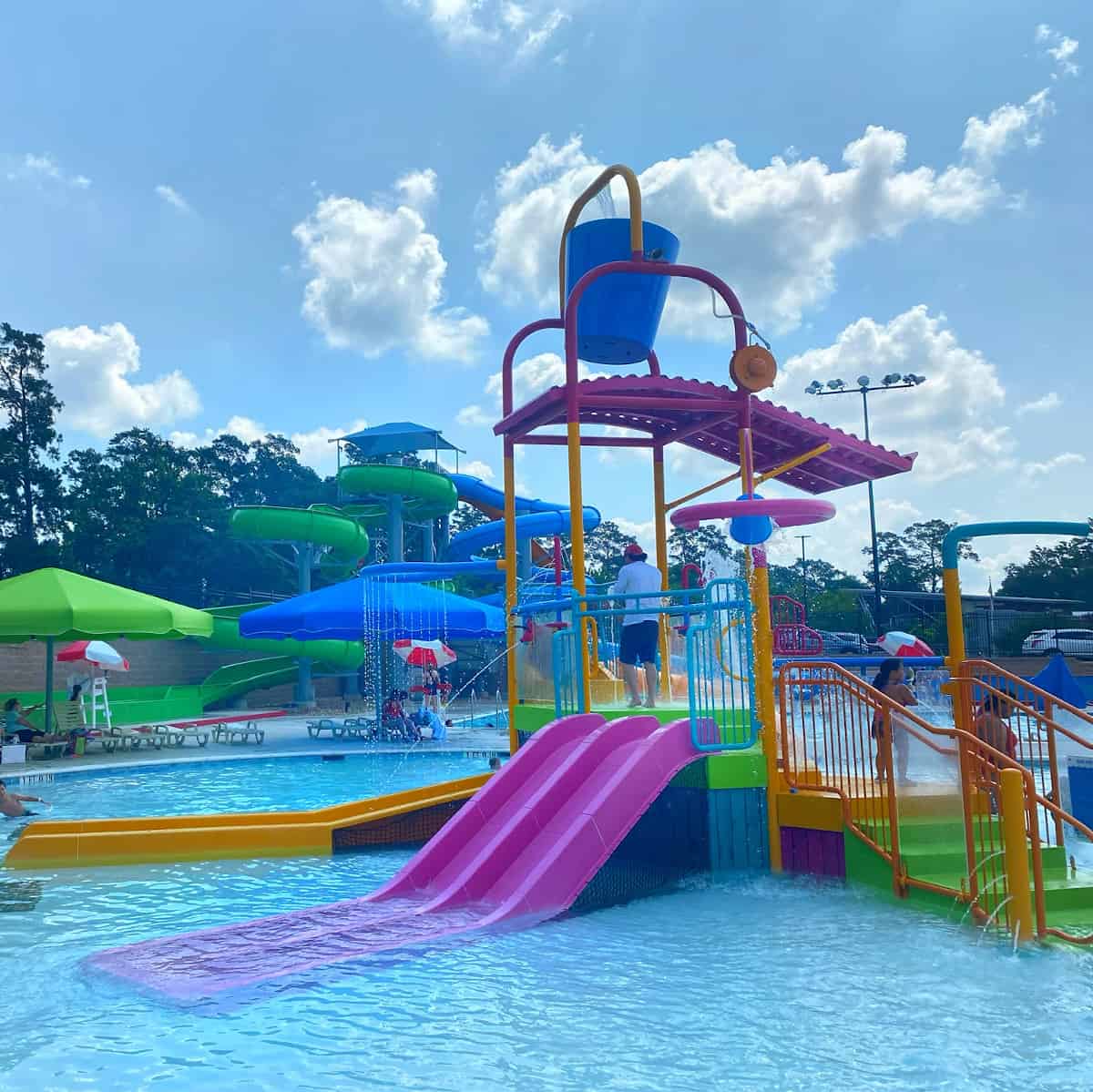 Conroe Waterpark has five big water slides (in addition to the little kid play structure), and three sides are in a three-story tower. You need to be 48" for the tall slides.
The waterpark is much smaller than somewhere like our favorite Splashway... but it's also much cheaper! (It's even more affordable than similar sized waterparks like the Bellaire Aquatic Center and Fun Town.)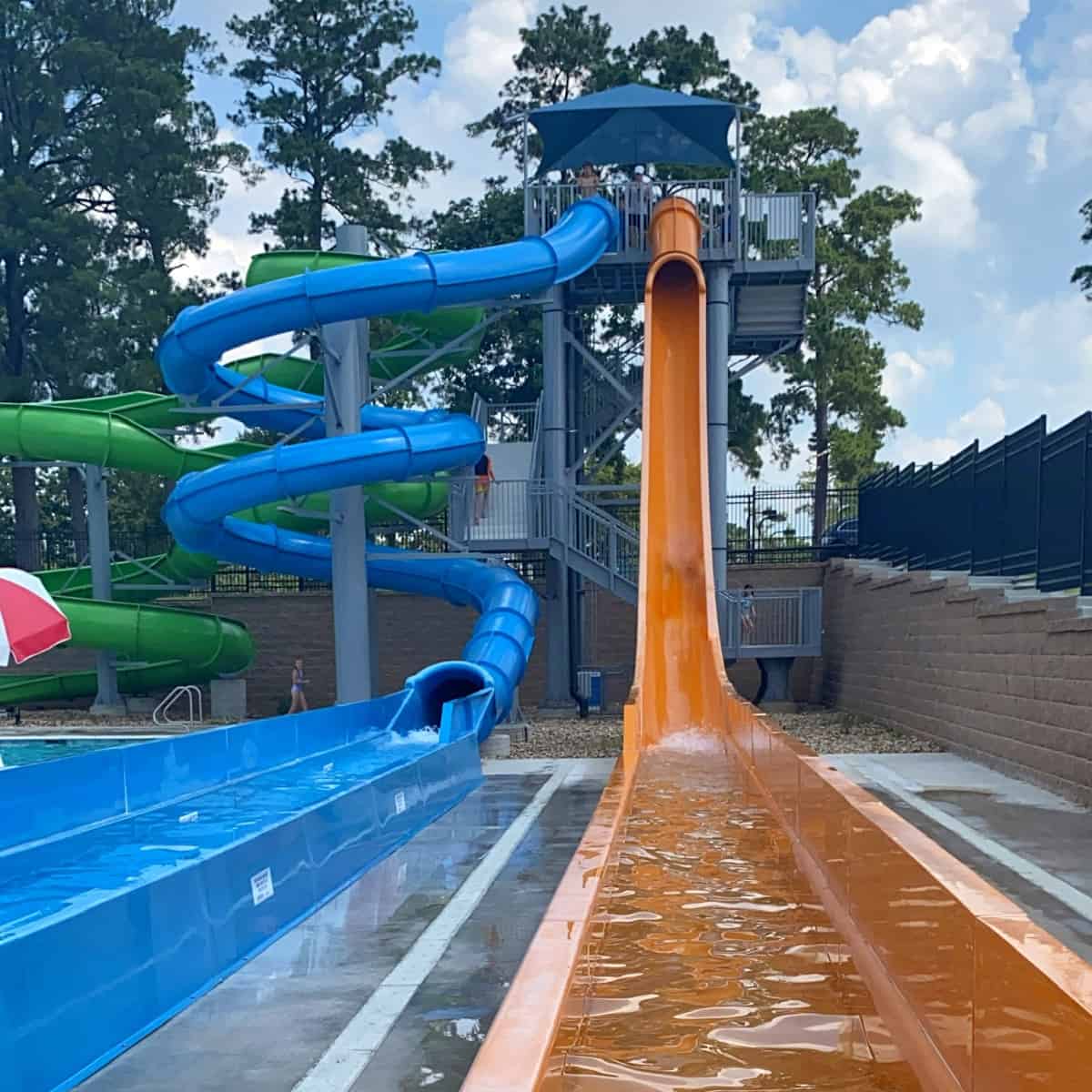 This small waterpark is very popular and there is limited capacity. Crowds line up before opening to be sure to get a spot. (Weekdays are busy, but weekends are really busy.)
Lockers are available and you can bring a padlock or purchase one at the park. Coolers are also allowed (but no glass).

Check the latest rates and hours on the Conroe Waterpark website. Also, make time to play at Candy Cane Park while you are there!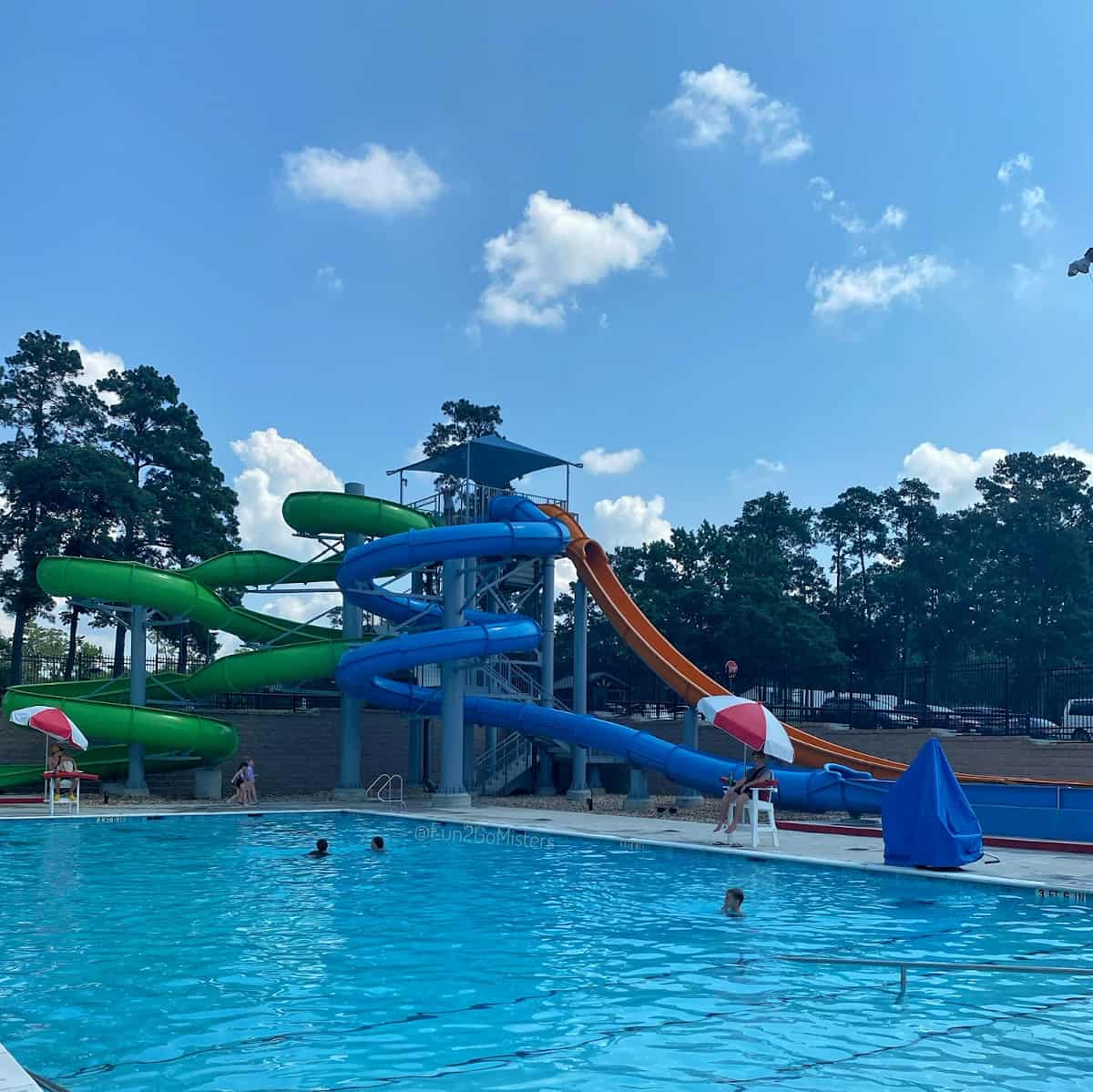 Click on address for the map: 1207 Candy Cane Lane, Conroe, TX 77301
Or click HERE for more things to do around Houston for the summer.