Explore the Downtown Houston Tunnel System! It's climate controlled, full of shops and restaurants and gets you all the way across Downtown Houston!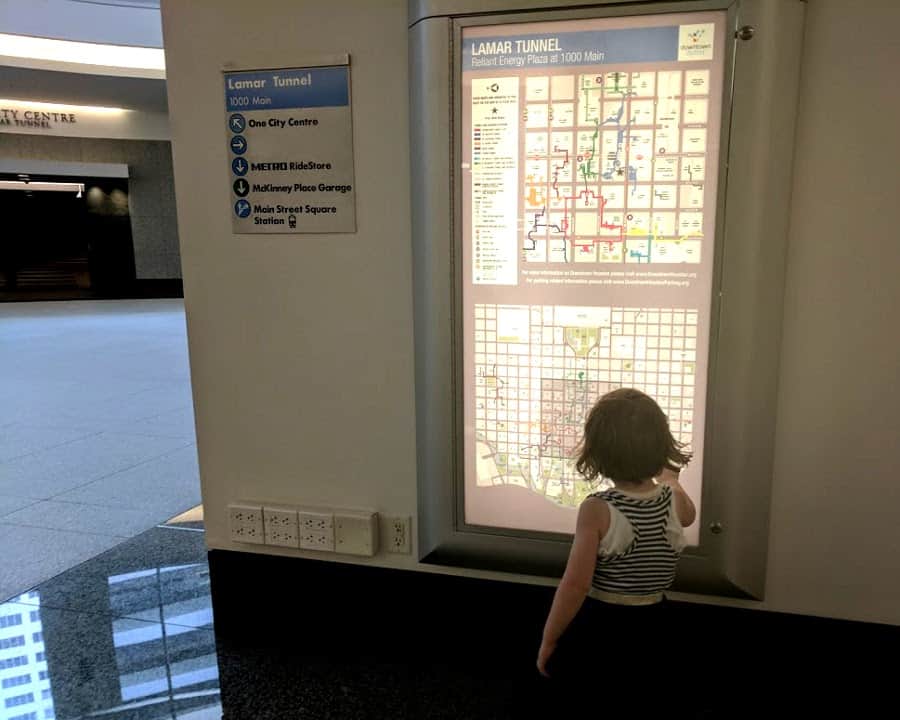 Under Downtown Houston there is a 7 mile, climate controlled, system of tunnels linking office buildings, hotels, banks, restaurants, retail stores and the Theater District.   Go HERE for a map. These tunnels are usually open to the public from 6:00am - 6:00pm on weekdays. 
The tunnels contain food courts, gift shops, banks, copy centers and more and are mostly located in the basement part of office buildings. You can enter the tunnels from street level stairs or elevators inside the buildings that are connected by tunnels. The Wells Fargo Plaza has direct access from the street to the tunnel.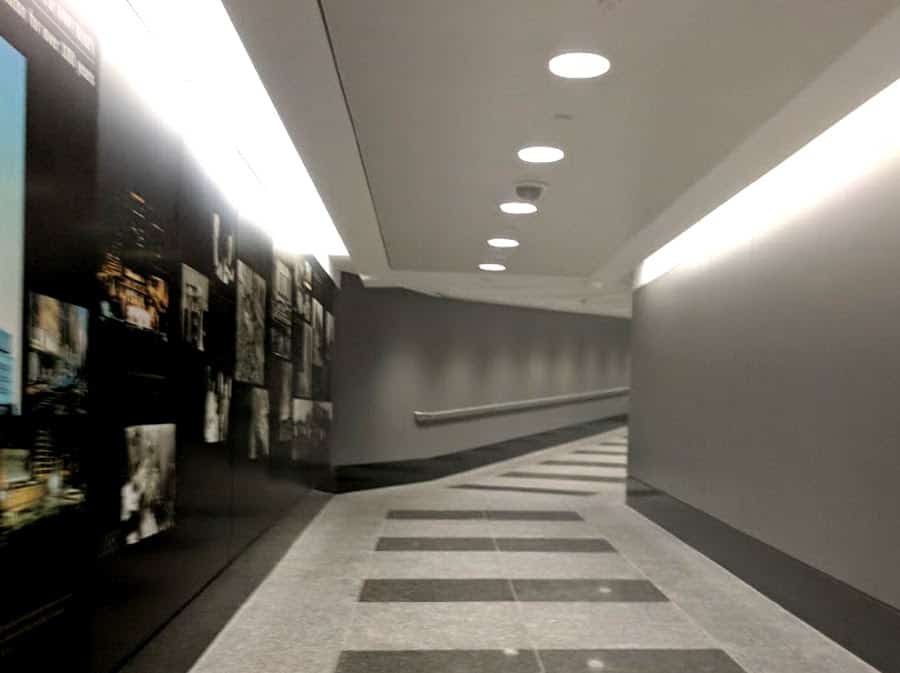 You can access the tunnels from a lot of buildings in Downtown Houston. The map is HERE... but our tips are below:
We usually take METRORail to the Main Street Square Station. Right where the train tracks go over the water fountain, there is a building with Corner Bakery and UBS Sign. You can go in the lobby and take the elevator or escalator to the basement.
You can park on the street or in the lots by Discovery Green and walk over to the Shops at Houston Center. In the lobby by Jos A Bank, there is an escalator to the basement.
You can also park on the street by Market Square Park. The JP Morgan Chase Tower a couple blocks away has escalators to the tunnel.
Another tip (Thanks Matt!), park underground at the Central Library parking garage, walk past the library plaza and city hall fountain and enter the tunnel at Wells Fargo.
In the tunnels, look at the maps or signs on the wall. You can walk from one side of Downtown to the other... all in the air conditioning. Stop to eat or shop... and if you get lost, come up to the ground level to see where you are!
I get this question a lot... and yes, the tunnels had some flooding during Harvey... but they are still open as of this 2019 update.
You need to go on weekdays for general access to the tunnels. Also, go by 2:00pm to grab lunch. The tunnels are the most active over the (long) lunch hours.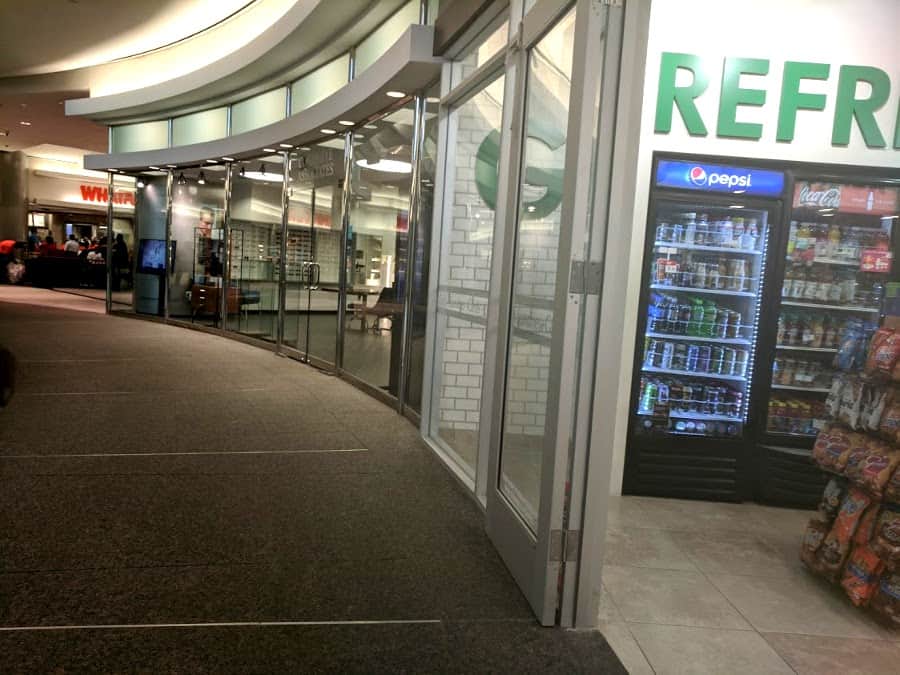 If you are looking for more to do in Downtown Houston, close to the tunnels, look HERE. And if you want more FREE things to do around Houston, go HERE!
To get an email each week, with the events for the weekend and more cool things to do in Houston, with kids, go HERE.