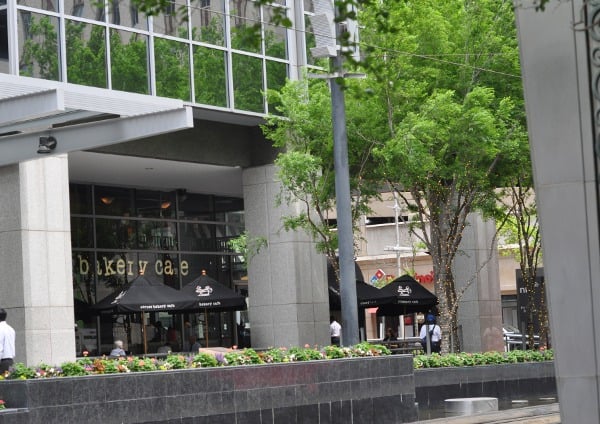 Address:
1000 Main Street, Houston, TX 77002
The best part about this restaurant is how you get there... the Corner Bakery Cafe is located at the Main Street Square METRORail stop!
We jumped on the train in the Museum District and hopped off in Downtown. This restaurant is right where the train crosses the water fountain.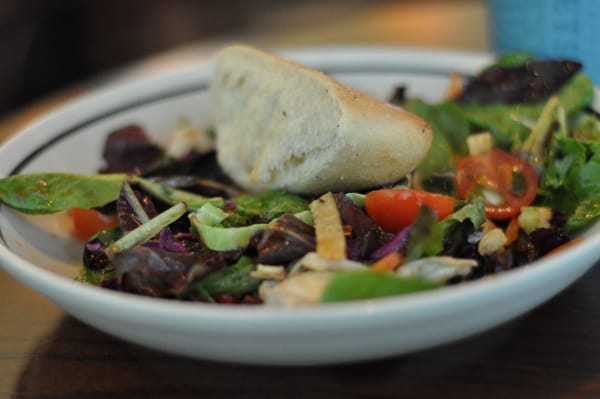 Like all Corner Bakery Cafes, you order at the counter, fill up your drink, take your seat and get your food. (We had the Asian Salad, the cookie and tea.)
But unlike all the other restaurants, this one has a view of the downtown sidewalks and the train tracks!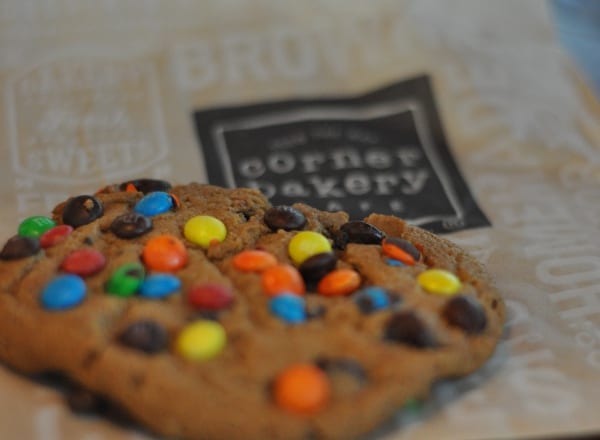 We sat up stairs by the window, watched the trains and ate our casual lunch. (My only tip: order your salad dressing on the side because there was a lot of it!)
The food was good, the service was quick and the adventure was fun! If you are looking for a reason to ride the train downtown, check out Corner Bakery Cafe.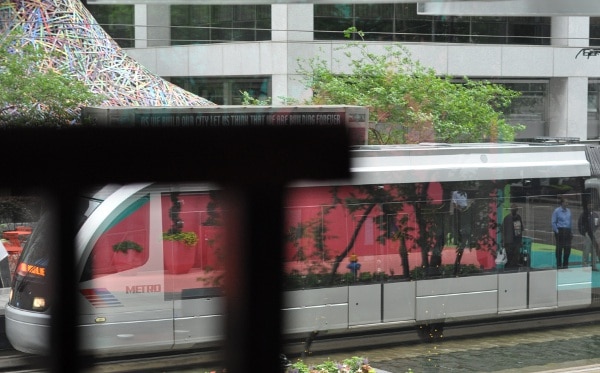 Find more Houston Restaurants: