Noah's Ark Pool is one of my favorite pools for young kids! It is shallow, with a slide, fountains and much more!
It is next to a traditional swimming pool (also included with admission) for the bigger kids, but Noah's Ark is fenced off so there is no risk of the kids running to the deep end.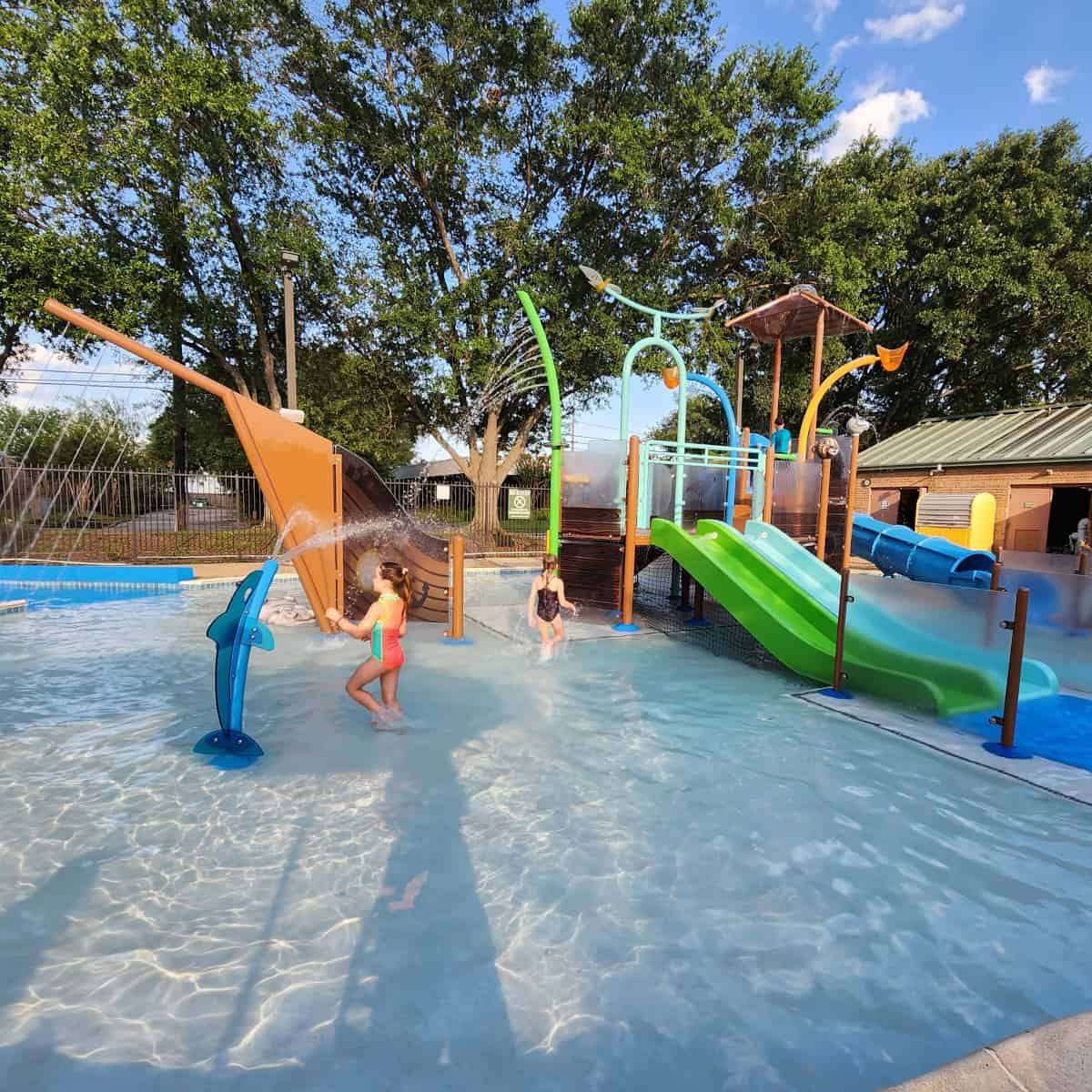 Available poolside is a concession stand with hot dogs, pizza, cold drinks and more. Prices are surprisingly reasonable and the food can be eaten next to the pool.
Noah's Ark was recently renovated so it is newer and nicer, but the ark has changed. I personally like the old school ark, but the kids love the new one!
It now has a ramp entrance, bigger tube slide, the smaller slides and a lot of splash features. I appreciate that the end the slides have a pad and only a few inches of water. This makes it easier for little kids to get back up.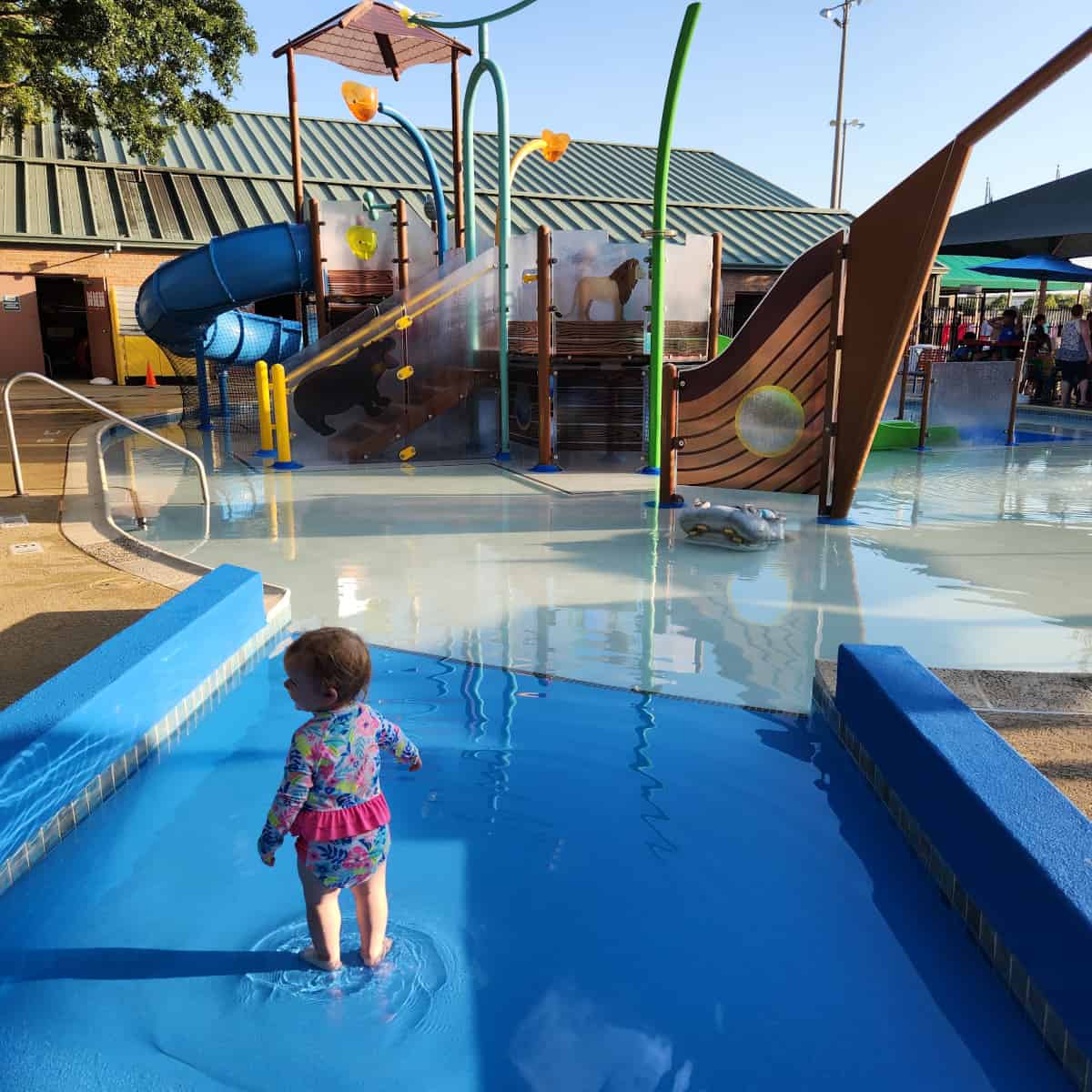 At Noah's Ark Pool, I still need to follow my youngest, just to be sure she doesn't run into trouble, but it's not hard to supervise multiple kids at the same time. (I think watching them at traditional pools can be stressful.)
Right at opening time, the pool has a little more space. It is very popular, so it gets more crowded as the morning goes on.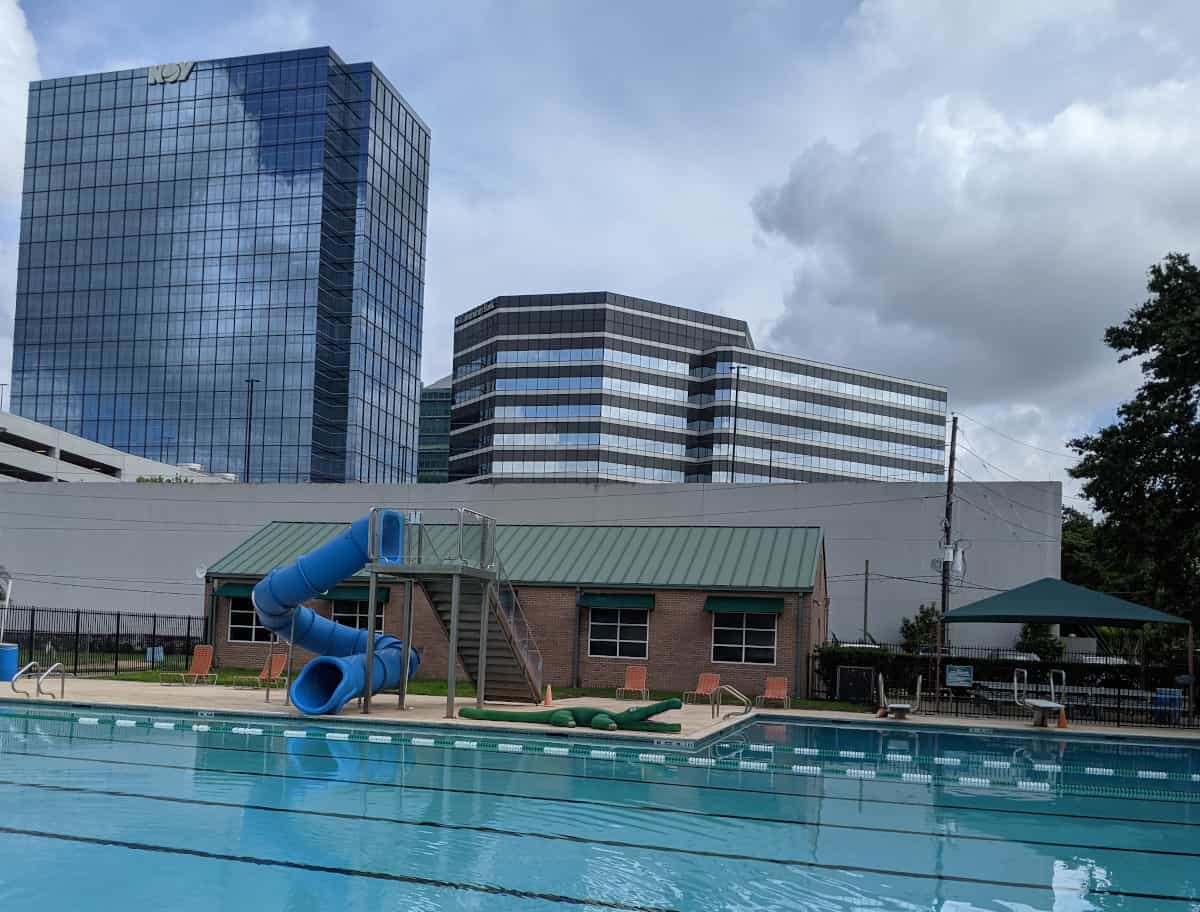 As I mentioned, there is also a big pool at the Quillian Center.  It has a slide, diving boards, a basketball hoop and a giant floating alligator. 
This pool is right next to Noah's Ark Pool... but there is a fence in between. You need to select the pool you will swim in, so you can watch your kids… but it's easy to switch between the two pools.
Both pools are in full sun, so we applied sun screen often. (There is quite a bit of seating in the shade… but I would scope it out when you arrive so you do not get stuck in the sun!)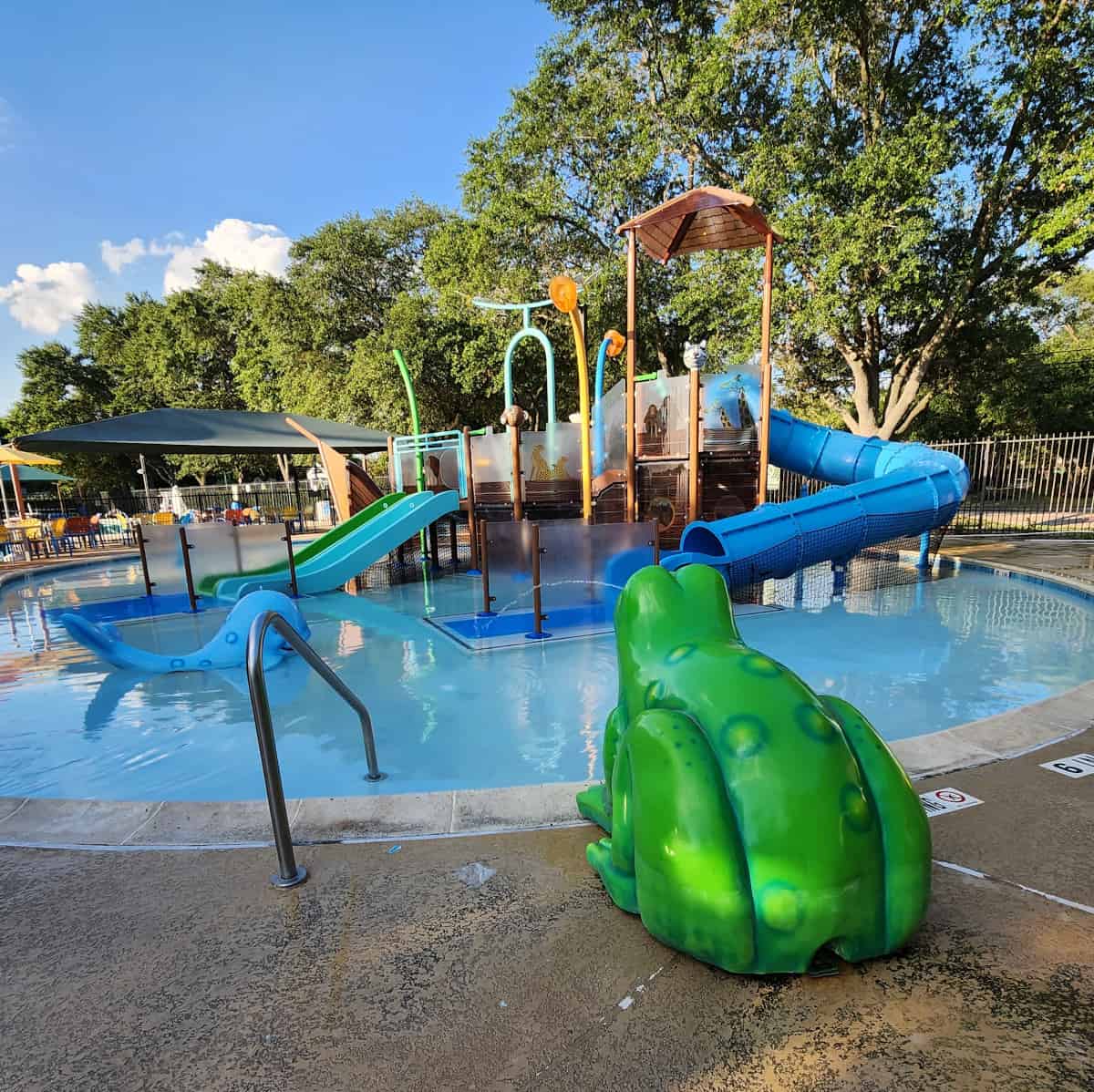 After swimming, you can stop by the great Quillian Center Playground. (This is used by Wesley Academy students and by the Quillian After School Program but is open on weekends and evenings to the public.)
Learn all about Noah's Ark Splashpad, Pool and Playground, HERE.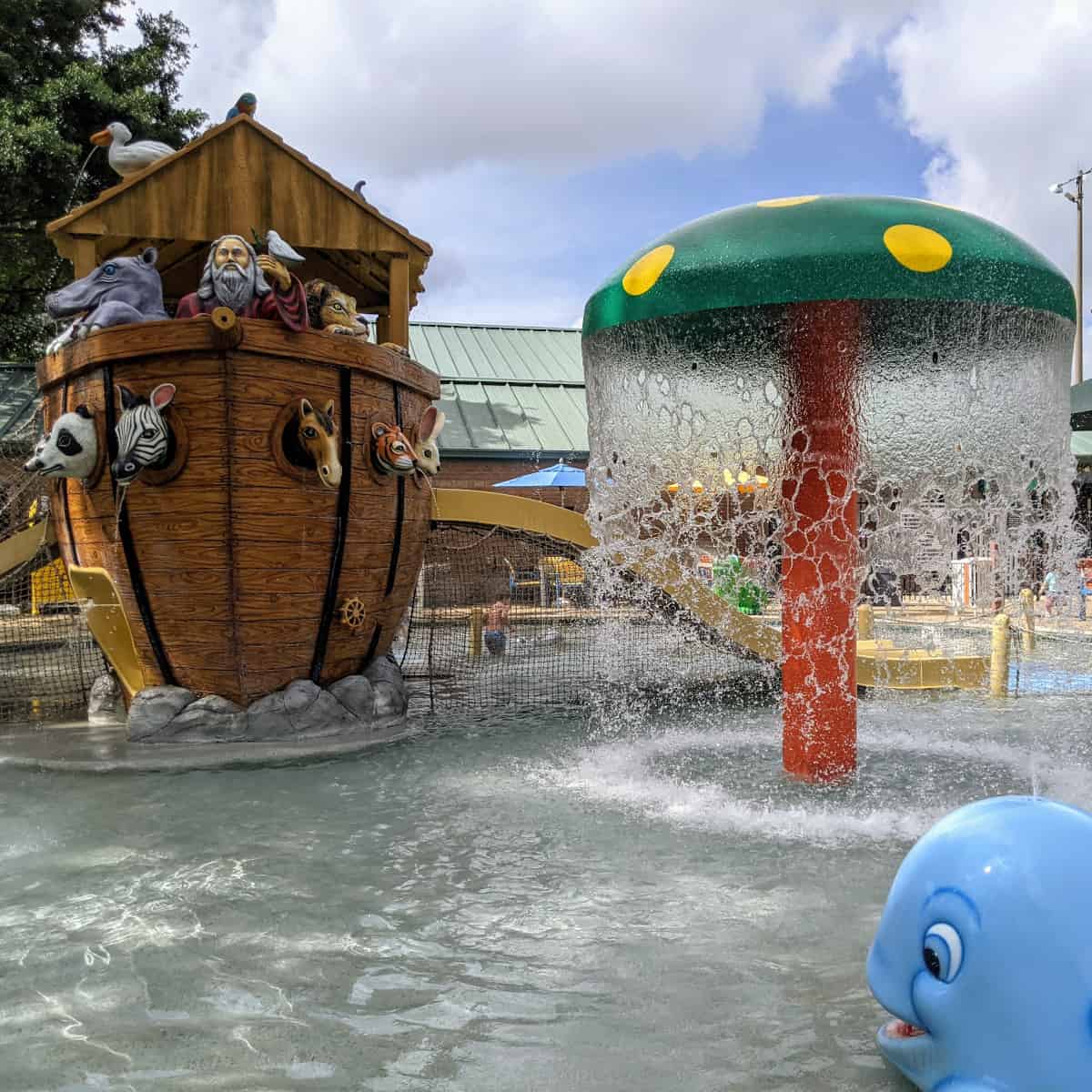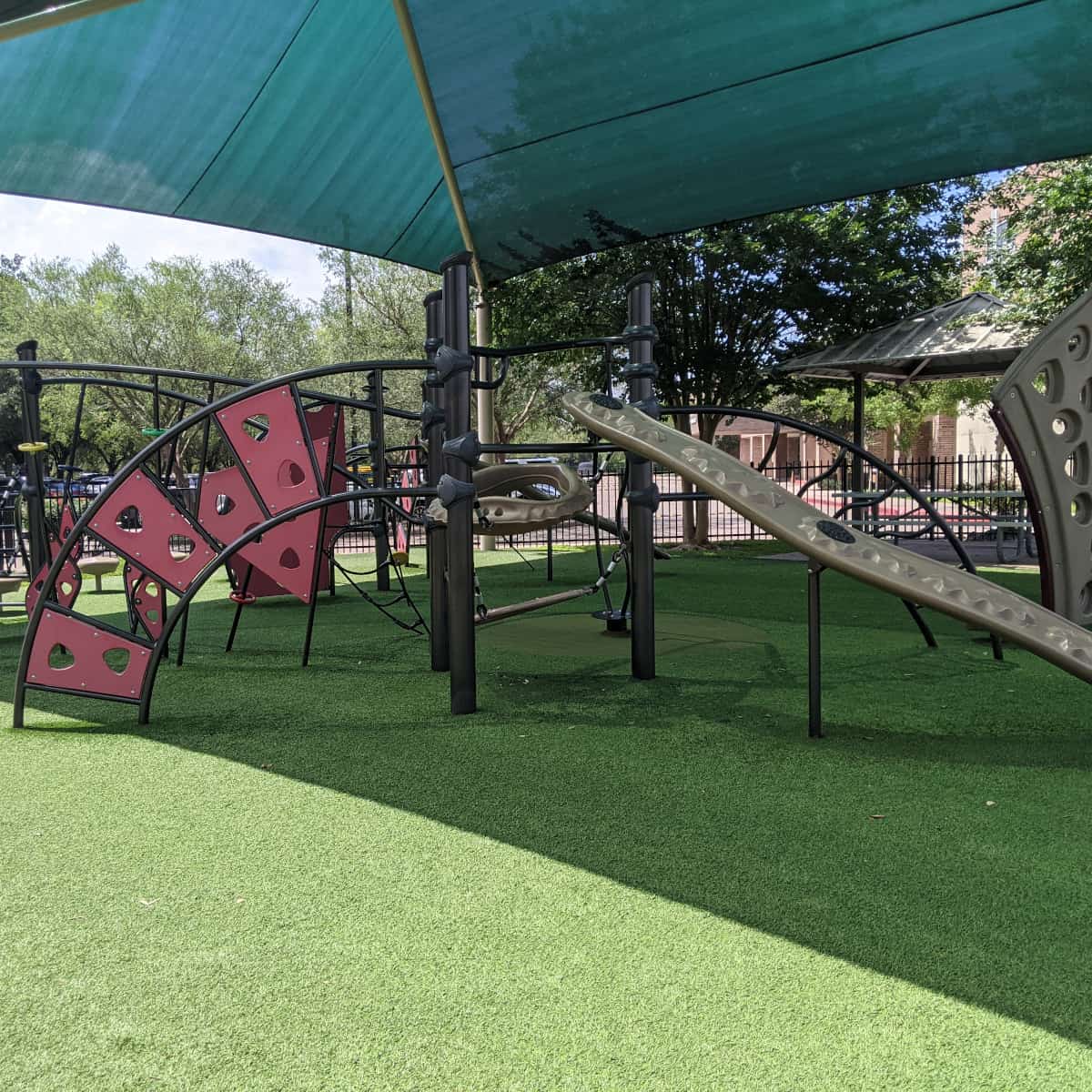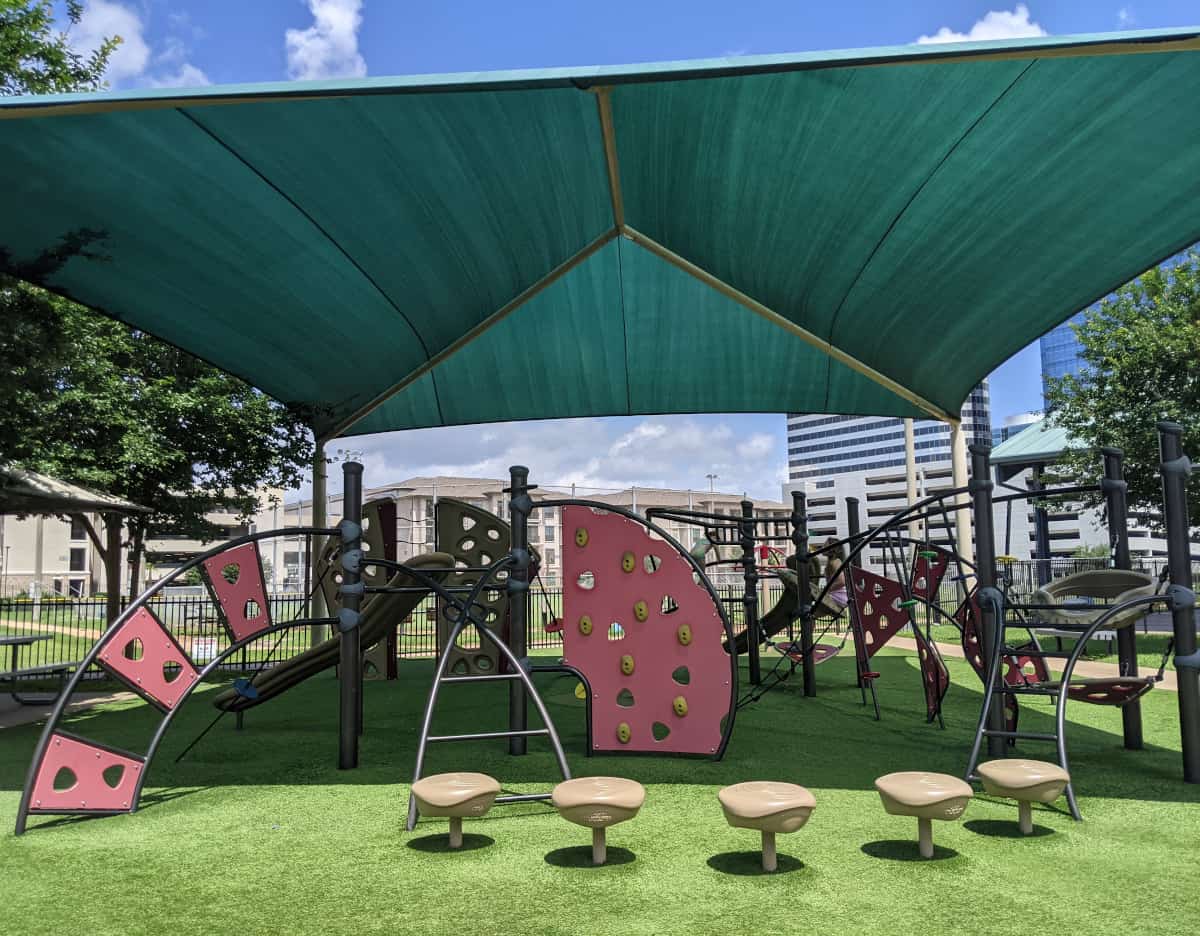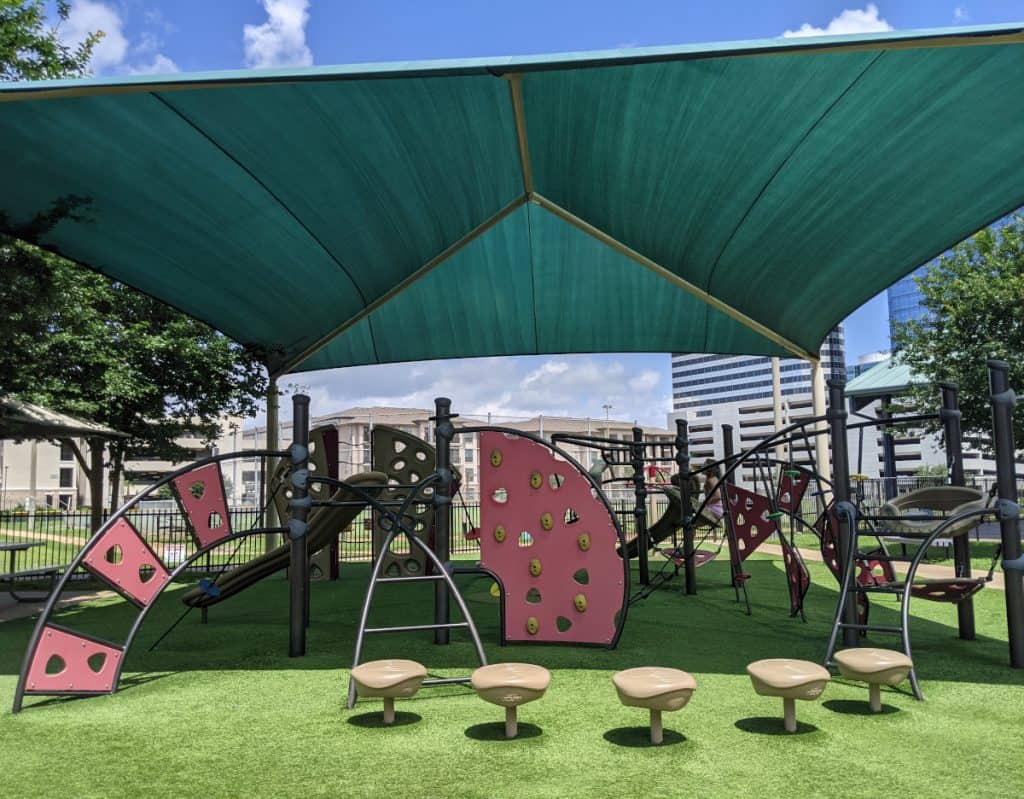 Noah's Ark Pool Map:
Click the Address: 3663 Westcenter Dr, Houston, TX 77042