Address:  10570 Westpark Dr, Houston, TX 77042
Cost:  Free (and open evenings and weekends)
Appropriate Age:  Any Age!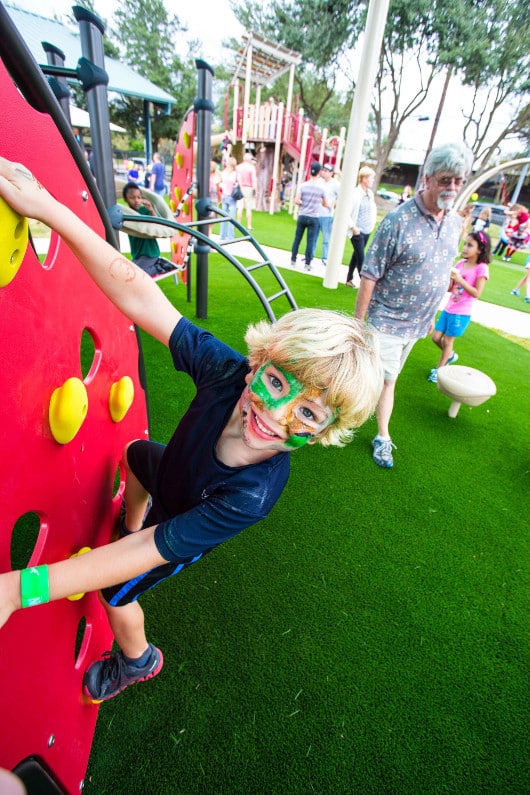 The Quillian Center is part of First Methodist Houston Westchase and is home to the fantastic Noah's Ark Splash Pad. Just recently,  a new playground has opened at Quillian Center. And it is pretty awesome.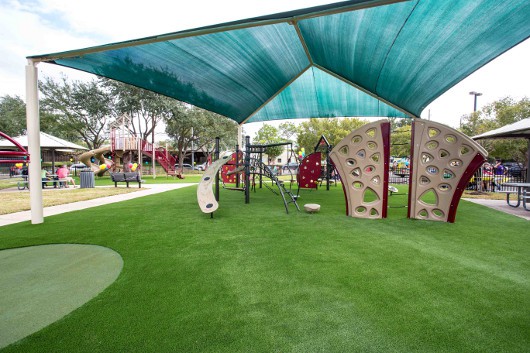 The new playground features two large play features, one which resembles a tree house. The other feature is covered with a large shade structure to protect the children from the Texas sun. Both areas are built on top of synthetic grass which makes the features accessible to all.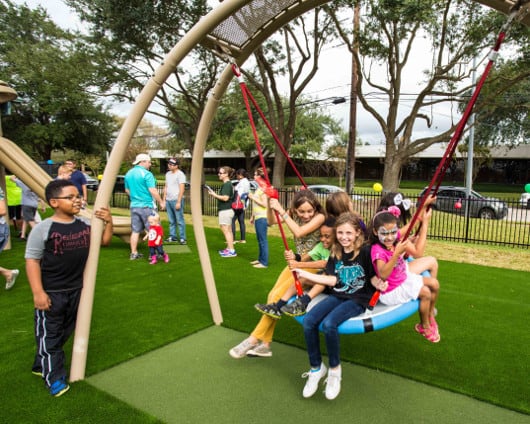 Quillian Center's playground is used by Wesley Academy students and by the Quillian After School Program. However, the playground is open on weekends and evenings for the families of people participating in youth and adult sports leagues at the center. During those times the public is welcomed to enjoy the facilities.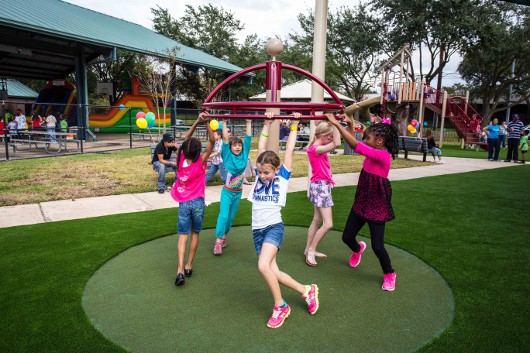 The entire playground is also available for private parties. Bathrooms are available and kids love the brand new facility!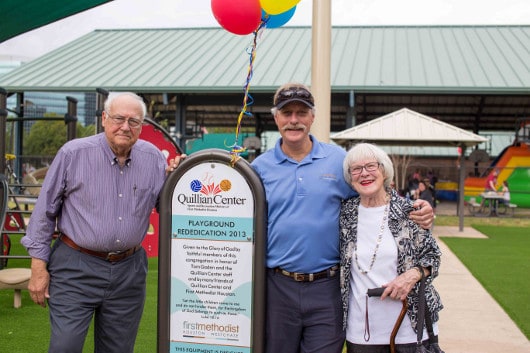 Thanks to Jack Long for the photos and details!
View Larger Map