Do you have a day or two for an easy roadtrip? Here are the things to do in Beaumont… with kids!
I put together this list of things to do from two sources. First, Tracy of SheLovesScience, spent a couple years with her family in Beaumont, and sent me a list of things to do. Then the Beaumont Visitors Bureau topped off our list of things to do in Beaumont with kids!
Look below for what to do, where to eat and a map… and tell us what to add!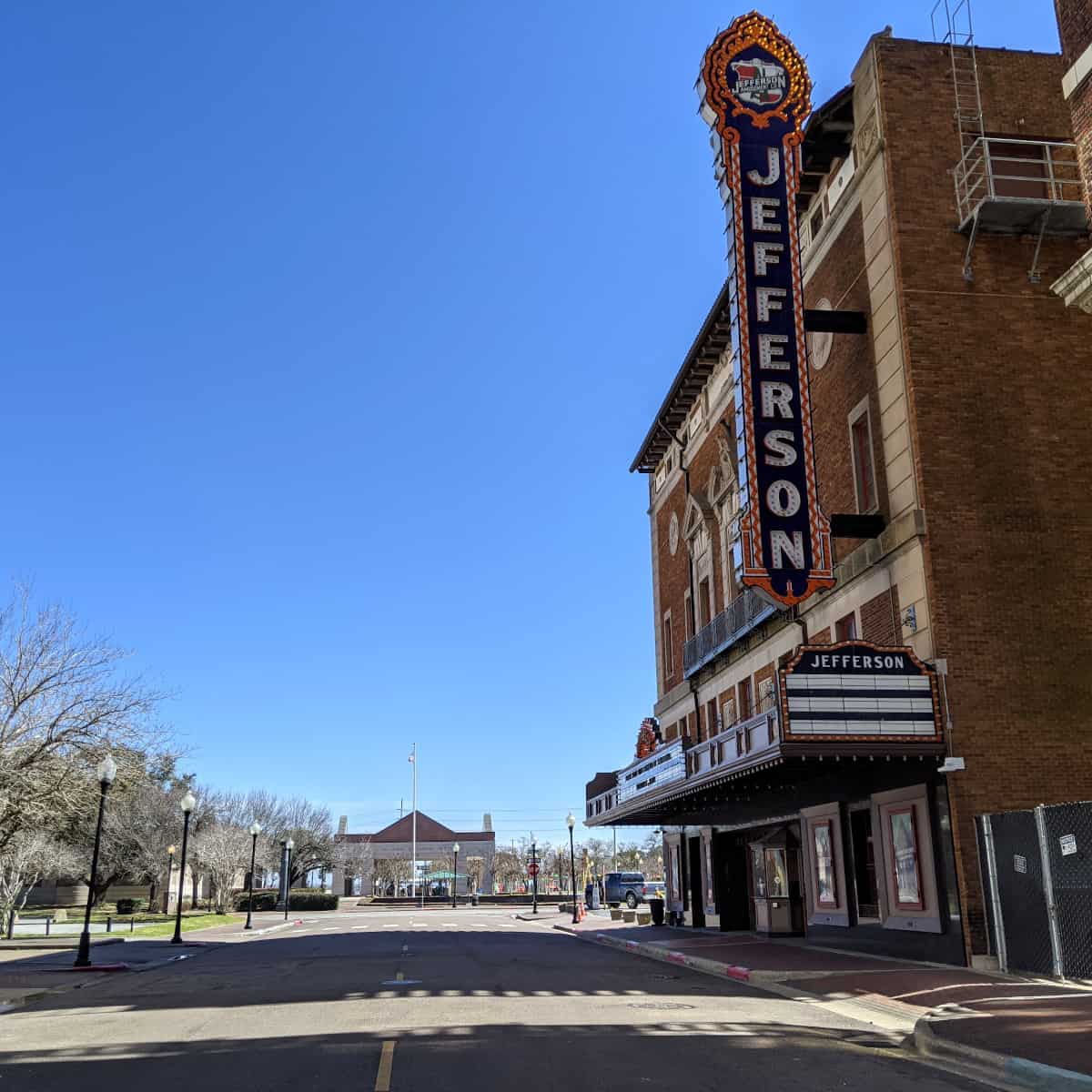 Beaumont Museums and Attractions:
Check all the museum websites for temporary hours during the pandemic.
Open with modified hours.
Home to hundreds of species of birds, reptiles, amphibians and mammals.
Hike or paddle through the woodlands.
Always free.
Always Free
Cattail Marsh is a reclaimed wastewater treatment plant turned wetlands boardwalk. It is beautiful!
It is a wildlife refuge for a variety of aquatic mammals and more than 250 species of birds annually, including: pelicans, egrets, roseate spoonbills, ducks, ibis, doves and red-winged blackbirds and our native gators.
Free programing for kids every Saturday.
Cattail Marsh is located in Tyrell Park. The park has a municipal golf course, the Beaumont Botanical Garden, Archery Range and Tyrrell Park Stables with horseback riding lessons.
Play at either of the two 18-hole miniature golf courses.
Cool off inside the Arcade.
Check out their Tyrannosaurus foot print, dinosaur femur, gemstones and fossil samples
Free, Self guided
The entire downtown core is considered a U.S. Historic District on the National Register.
Some of the streets and picture perfect and look like an old postcard!
Some spots to see:

The world's largest working fire hydrant outside the Fire Museum (400 Walnut St, Beaumont, TX 77701).
Crockett Street (200 Crockett St., Beaumont, TX 77701)
Art Museum of Southeast Texas (500 Main St, Beaumont, TX 77701)
Julie Rogers Theatre (765 Pearl St, Beaumont, TX 77701)
Tyrell Historical Library (765 Pearl St, Beaumont, TX 77701)
Jefferson Theatre. Classic movie nights are one of the best cheap dates in town! (345 Fannin Street, Beaumont, TX 77701)
3 Murals at 660 Fannin- Frida Kahlo, dragonfly, mermaid (660 Fannin St Beaumont, TX 77701)
Always Free
A science and history museum about the life and inventions of Thomas Edison.
Check the hours because they are not open every day.
Always Free.
Take your picture with the 24 foot Dalmatian fire hydrant that actually works!
There is a model fire truck you can imagine what it feels like to be a modern firefighter and even see how long it takes you to dress in a fireman uniform.
Upstairs learn how to dial 911 on a phone and talk to a simulated operator to report a fire
An alligator adventure park and animal sanctuary, Gator Country is home to over 450 "nuisance reptiles" that have been rescued from the community.
During your visit, you will have the opportunity to hold and wade with the gators, interact with snakes, lizards, tortoises, caimans and many other animals.
Be sure to say hi to Big Al and Big Tex, two of the largest gators in captivity, each weighing in at over 1,000 pounds. There are daily feeding shows at 12pm, 2pm and 4pm.
Where oil changed the world forever, Spindletop was the start of Texas's major economic boom.
Wander from the saloon to the barbershop (where they rented chairs to sleep there was such a housing shortage) as you tour the recreated Old West town, learning all about Southeast Texas's colorful history.
Check the schedule as they have gusher reenactments a few times a month
Explore the fascinating world of petroleum science & technology from the geological formation of oil to modern refining chemistry.
Beaumont Family Friendly Restaurants:
Breakfast
Rao's Bakery: The oldest bakery in SETX. It opens very early for kolaches and coffee.
5 Under: A Top Golf affiliate, they have everything from brunch to late night treats like injectable donuts paired and games. It's open all day, but it's cheapest in the morning.
Lunch or Dinner
Sweets:
Things to do in Beaumont:
Looking for more roadtrips from Houston? Go HERE!