We love love love Houston. We could live here for 100 years and never run out of new things to do with kids. We attend new events and explore new parts of town each week... but there are some places we like to visit again and again!
Below are our 9 favorite things to do in Houston, with kids! (And don't forget anything on your own adventure with this checklist!)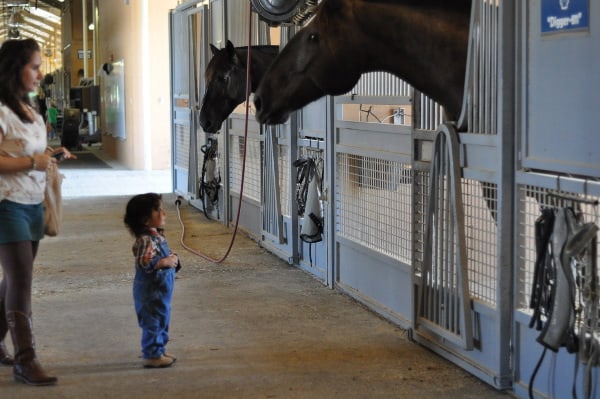 1.
Houston Police Mounted Patrol Stables
- Visiting the stables might just be the coolest free thing to do in Houston. Take your kids, carrots, apples and peppermints during visiting hours to feed ~40 police horses! No reservations are needed!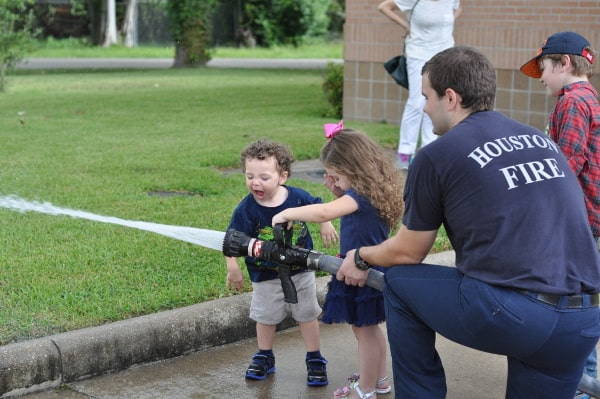 2.
Houston Fire Stations
,
Fire Museum
&
FireFest
- Oh, we really really like the Houston Firefighters. Take cookies to your local
fire station
 and if they are not busy, chances are you're little firefighter will get to sit in the truck.
The Houston Fire Museum is located in midtown in the old Fire Station 7 building. Here you can learn about the history of firefighting and play in a fantastic kid's area. The back room of the fire station is closed off just for the little ones. There is the cab of a real firetruck, with radio and lights, real fire hoses, a fireman pole, kid sized uniforms and boots, a fire safety house and more. Parents can sit in the air conditioned room while the kids have a blast. This is also the place to get your kid sized Houston Fire Department shirts and caps!
We also look forward to each October and the annual FireFest at the Val Jahnke Training Facility. There are many fire rescue demonstrations and activities for the kids. My kids especially love to spray the fire hose and take a ride up in the basket of the ladder truck. From November to the next October, my kids ask weekly about when we can return.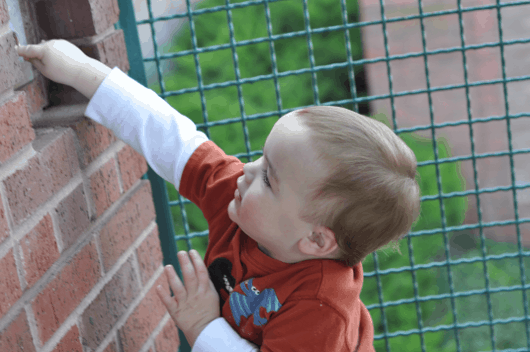 3.
Burp the Bayou
– In the middle of the brick column on the side of the Preston Street Bridge, is a little red button. When you press it, the water in the bayou will bubble for several seconds. It's not marked, so we don't know whether we should press it or not. And if we do press it, what will happen? Where should we look? And say we see or hear the bubbles, what is causing it? Did we wake a bayou monster? And if a boat is traveling down the river, what would happen if we timed the bubbles just right? We never get tired of this little game.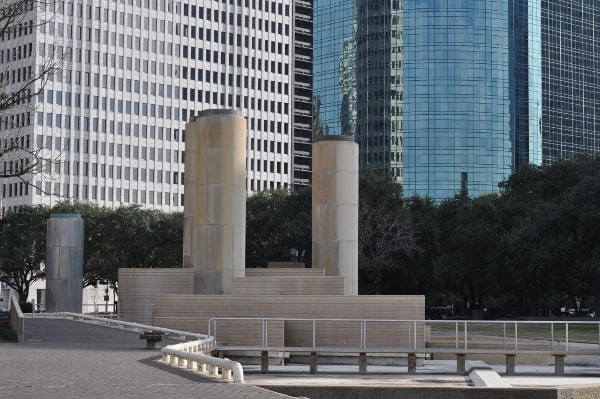 4. 
Downtown Houston
 - Kids love to take
METRORail
to the middle of Downtown. On week days, go to the to of the
JP Morgan Chase Tower
to gaze at the city from 60 stories up. Then we go down to the miles of
tunnels
 beneath the city. Any day of the week
Burp the Bayou
on the Preston Street Bridge (also #3 above!), to grab a picnic lunch at
Phoenicia
and play at
Discovery Green
. Go
HERE
for more information on things to do Downtown with kids.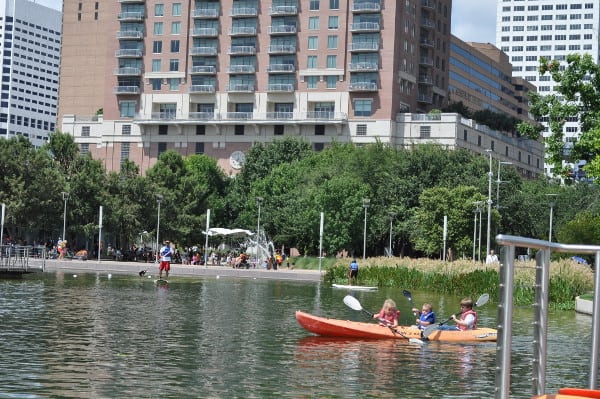 5.
Discovery Green
 - Technically, Discovery Green is in Downtown Houston and is covered by #4, but it deserves a mention all on its own. Discovery Green has a playground, splashpad, restaurant, stage, small library, huge green space, versatile lake (used for ice skating, kayaking, model boats, dog contests and more) and more free events than you ever thought possible. Check the
calendar
to catch the movies on the lawn, flea markets, festivals and city events. This is a place my kids insist on visiting frequently.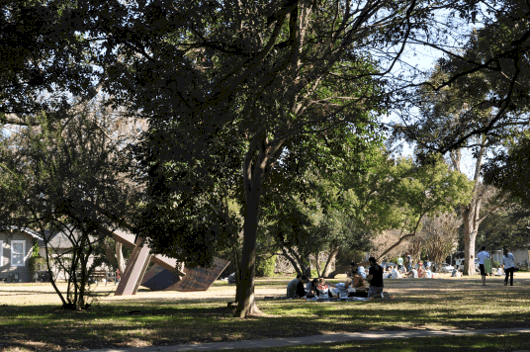 6.
Explore Montrose
- Montrose is a walk-able part of town with little bungalows, art museums, restaurants and parks. The
Menil Collection
 and
Center for Photography
are always free to visit and the park next door has giant oak trees for climbing and a lone red swing. Here you can also find a giant chess board, big labyrith and several parks! Go
HERE
to see all the things to do in Montrose!
7.
Hermann Park
 - A
perfect day
for my kids would be to start out in Hermann Park, jump on the
METRORail
and head to Discovery Green. With free 3 hour parking and a METRORail Station just across the street, this is very easy to do. It is also very easy to spend an entire day in
Hermann Park
.
In the middle of the Museum District, Hermann Park is within walking distance of the Houston Museum of Natural Science, the Museum of Fine Arts and the Children's Museum. Right in the park is the Houston Zoo, the Kinder Station Train, Pedal Boats, Japanese Garden, Centennial Gardens, Miller Outdoor Theatre, Pinewood Cafe, playgrounds, walking/biking paths and tons of open space. With so much to do, we never tire of this park.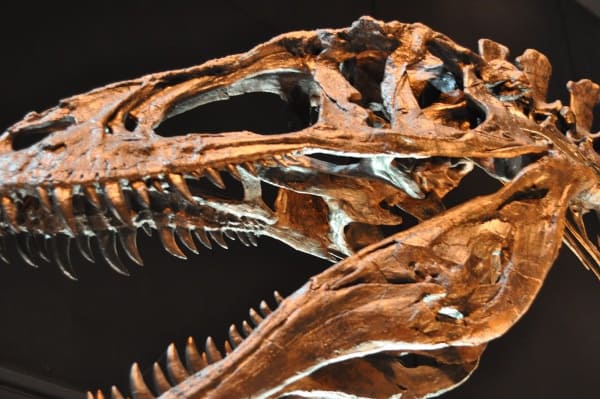 8.
Houston Museum of Natural Science
 - Located right next to Hermann Park, the museum is air conditioned and is the perfect retreat on hot Houston days. Even if you do not buy a ticket, you can enjoy the cool grand hall and grab a bite to eat at McDonalds. If you do buy a ticket, you can decide between the special exhibits, permanent exhibits, planetarium, IMAX and butterfly center. We recommend the
Cockrell Butterfly Center
and the permanent exhibits.
The butterfly center is a huge rain forest with butterflies everywhere. My baby may love it the most, chasing butterflies as they dart around our heads. Included in the general museum admission is the huge new Paleontology Hall that is a must see. My kids also insist on spending hours in the energy hall watching the movies. The songs about energy are pretty catchy and have contributed to several right answers at school.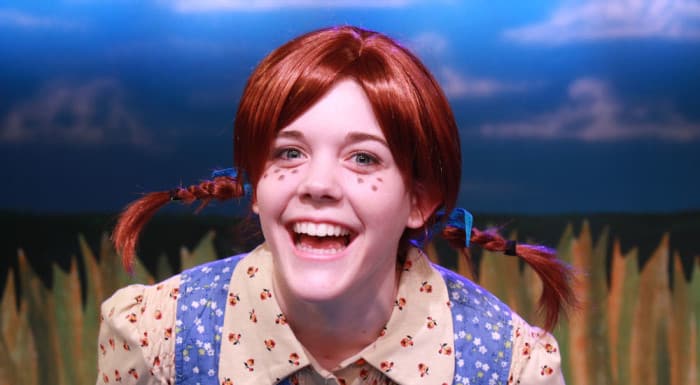 9.
Main Street Theater
 - Oh, we love
Main Street Theater
. My kids cannot sit through an entire movie, but they dance, smile and sing through the youth performances at
Main Street Theater
. Dress up or dress down, it doesn't matter. Just go and enjoy the show. Go
HERE
to see what performances are scheduled. (Kids must be at least 3 years old.)  My big kids beg to see the shows, and then on the way home from the theater, they ask when they get to go back again.