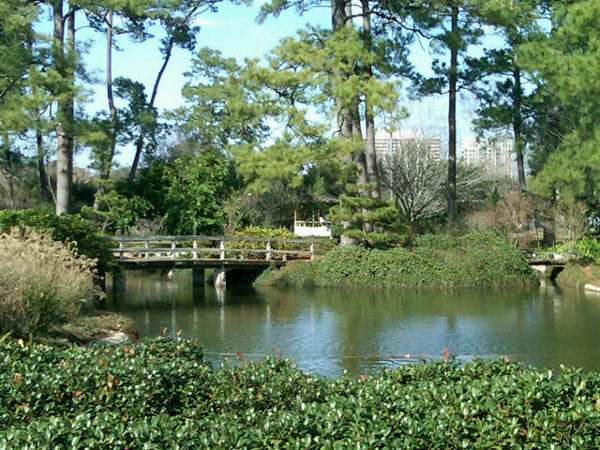 Address:
Hermann Park, 6100 Hermann Park Dr, Houston, TX 77030
We've written a lot about Hermann Park, but it has come to my attention that the weekly Houston park series is missing Hermann Park's hidden gem... the Japanese Garden!
The garden is next to the Hermann Park reflecting pool and many people walk by and don't even know it is there!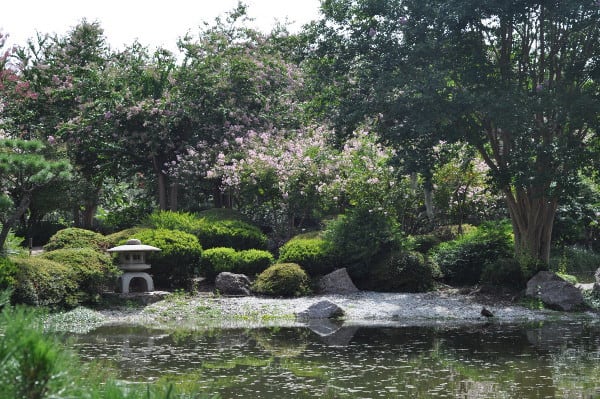 This fenced-in garden is right in the middle of the park and free to enter. Walk right in to be amazed by the waterfalls, bridges, paths and trees.
Take a stroll through the lush gardens and let the kids run through the paths and play on the bridges.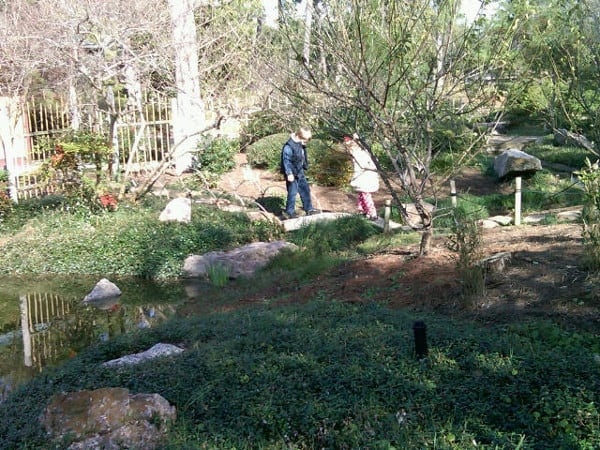 Take some time to relax on the shaded benches or take a quick walk through. Stop back each season to see how the gardens change and how the cherry blossoms light up the Japanese Garden.
Before you leave the park, be sure to visit Boogie Woogie next door, splash in the water by the reflecting pool, rent a pedal boat, ride the train or visit the zoo!