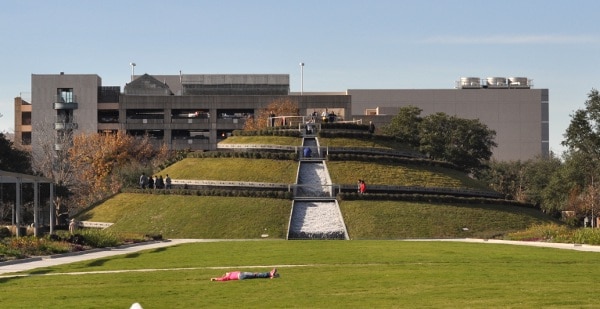 Address:
6100 Hermann Park Drive, Houston, TX 77030
Oh, oh, oh, this new park at Hermann Park is picture perfect. The McGovern Centennial Gardens is located right next to the Houston Museum of Natural Science and the Hermann Park Golf Course... right across from Miller Outdoor Theatre.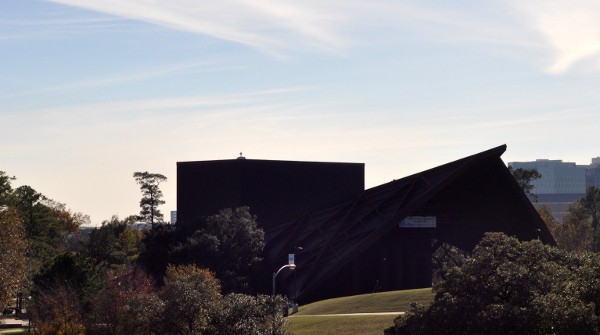 Enter on either end of the garden, at the museum parking lot or the new Hermann Park lot. (The new lot can now be accessed from Hermann Drive.)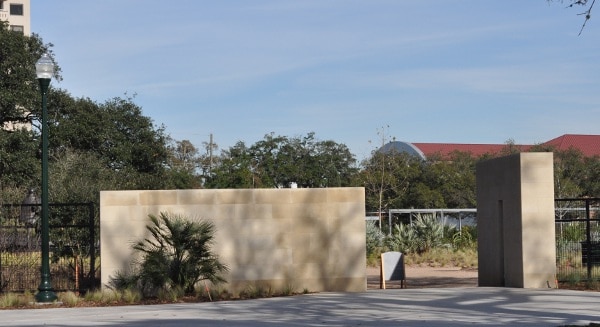 This 15 acre garden was renovated to celebrate Hermann Park's 100 year birthday in 2014. There is a rose garden, family garden, 30 foot mound... with a sidewalk that circles up to the top, sculptures, gazebo, lounge chairs and restrooms.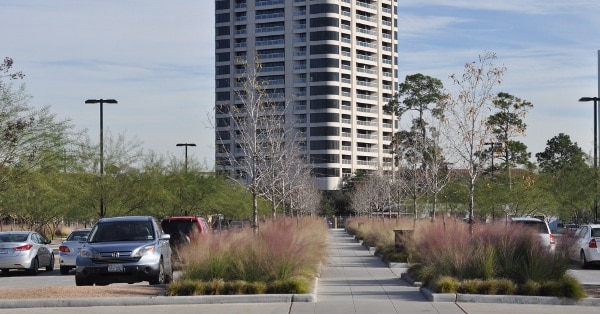 And it is beautiful. I mean wedding-reception beautiful. (And no, I don't know if that is an option... but I have 20 years to figure it out.)
The park is open to the public and free. Stop by between 9:00 and 5:00 daily to wonder through. My kids recommend running around and around to the top of the tall hill. The coolest part is that a waterfall runs down from the top and you get to cross it several times.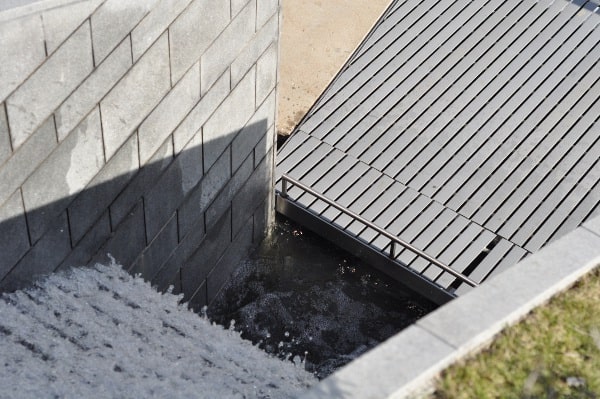 Their second favorite thing was the Chinese gazebo where you can pretend to be Master Shifu from Kung Fu Panda (or whatever you decide to do in the fancy seating area).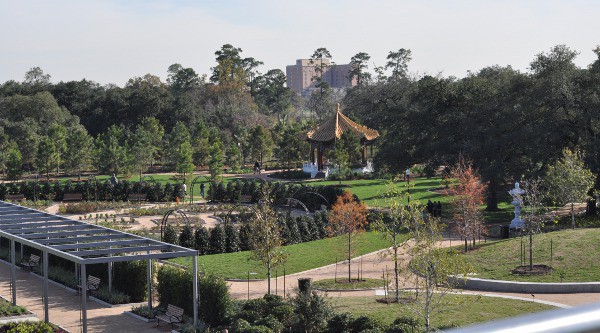 Next time we visit we'll bring a picnic and eat at one of the many tables or benches.... and check out the family garden.... and run to the top of the mound... and play more Kung Fu Panda... and...
See you there soon!