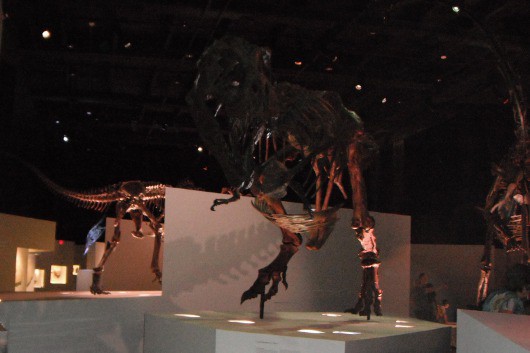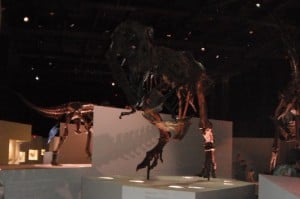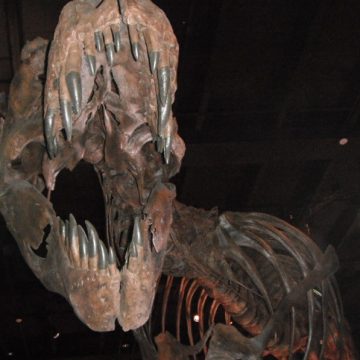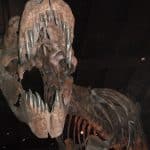 The new Paleontology Hall at the Houston Museum of Natural Science is now open for members! I had a chance to check it out yesterday.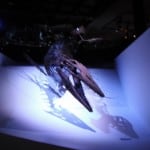 The size of a football field, the hall is filled with over 30 dinosaurs in action poses. Animals are fighting, swimming, flying and one t-rex looks like he is eating museum patrons.
The hall is dark with lighting that makes the dinosaurs glow.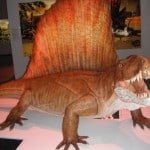 I am a big fan of the new hall and recommend you go check it out. One tip I have is to turn right, rather than left, when you enter the hall. This way you see the spectacular dinosaurs first before your kids get tired. (The hall is so big that if you wanted to look at everything, it could really take 4 hours.)
The hall will open to everyone on June 2 and entrance is included in regular museum admission.