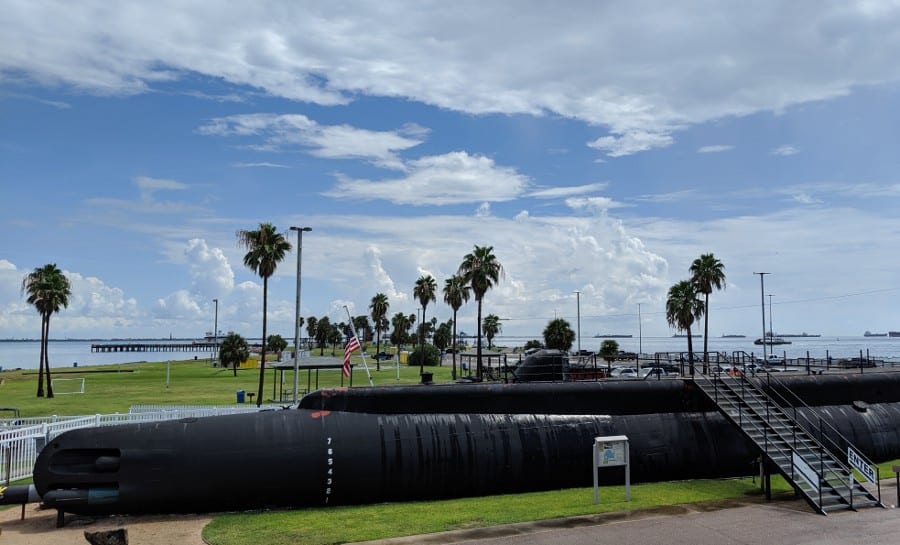 Address: 700 Pelican Island Causeway, Galveston, TX 77550
Cost: $6/car, plus admission to tour the ships or to fish
I was reminded by my son that I had promised to visit all the Houston area Navy ships over school break... and that we were way behind. And so we packed up the car and headed to Seawolf Park and the Galveston Naval Museum!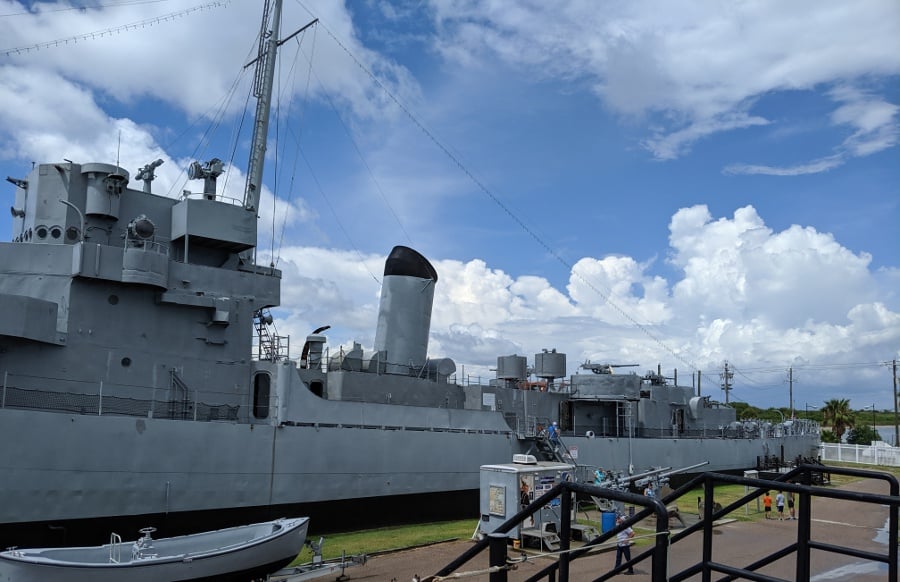 This trip was no hardship... because we love to tour old ships and we love great playgrounds, and Seawolf Park has both!
The park has popular lighted fishing piers, picnic spots, the Undersea Warfare Center and the great playground.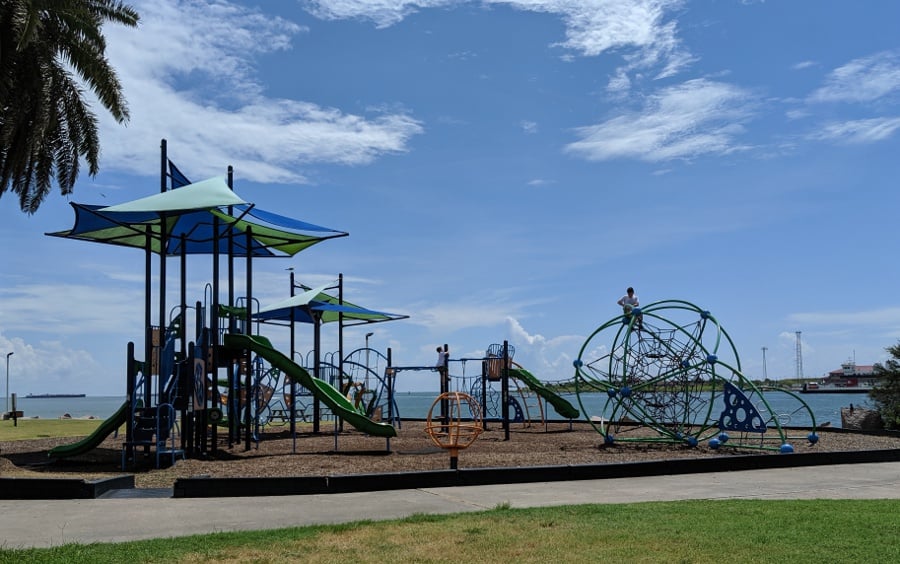 From Houston, you take I45 until it turns into Broadway Street... and from here there is a long, almost empty, road that takes you from the busy beaches to Seawolf Park.
When you pull up, there is a booth to pay for parking and admission to the ships. (You can get the current rates HERE.) On one side of the parking lot are the ships… and on the other is the amazing playground!
The ninja-approved playground has a lot of climbing structures that let you start on one side and climb your way to the other, without touching the ground.
It is right by the fishing piers and the water… and is also in full sun… so once we are hot we head to the ships for some shade and air conditioning.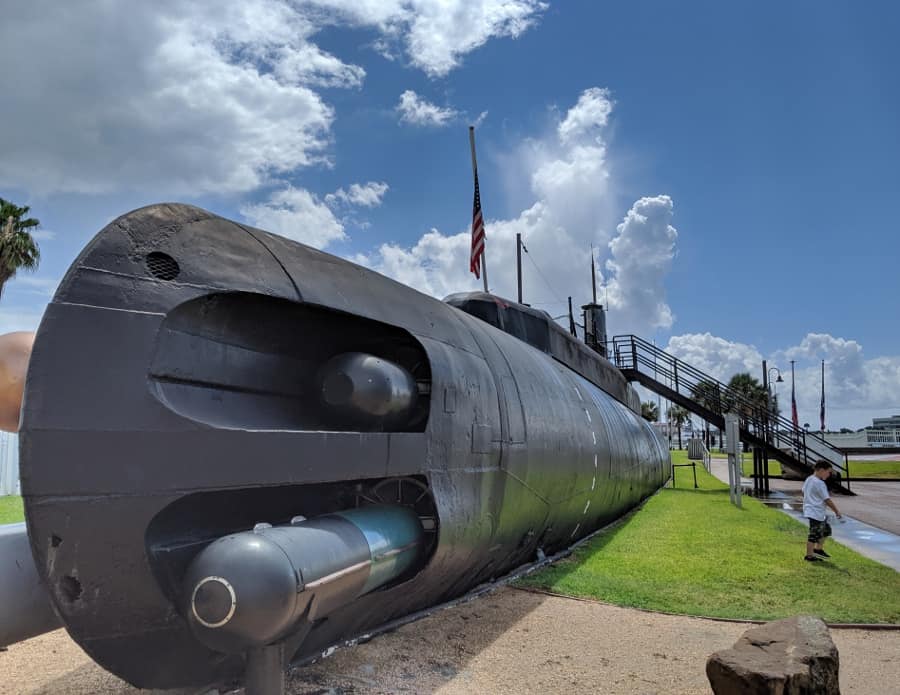 The WWII submarine, the USS Cavalla, and one of only three destroyer escorts in the world, the USS Stewart are on dry land and open for your to tour. (Parts of these old ships are also air conditioned.)
Restroom trucks (with water) are by the ships and another real restroom is in a building near the playground.
The park is open every day, around the clock. The Galveston Naval Museum opens at 9:00am, every day, rain or shine.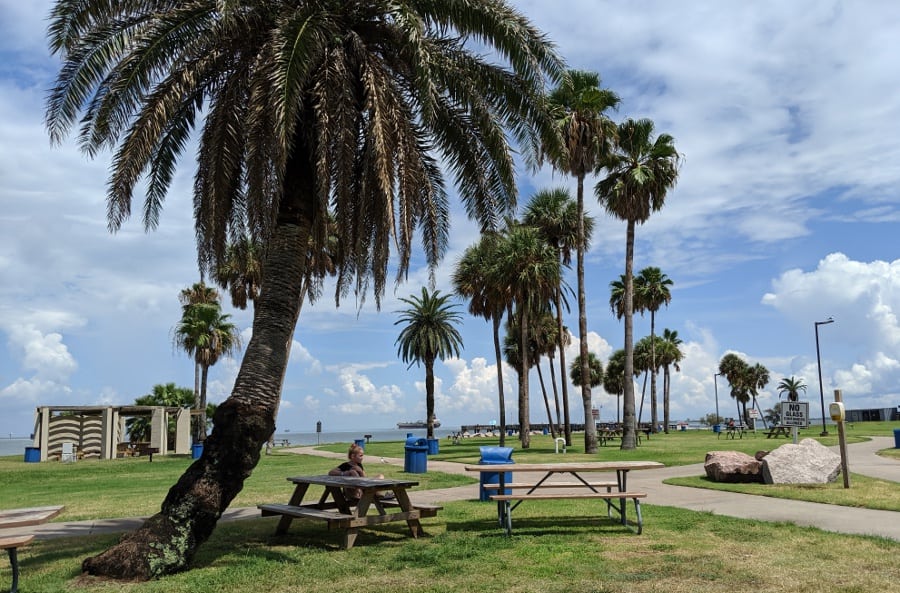 Next time you are in Galveston, check out this park. It was not too far from the busy beaches… but it is a really great addition to a Galveston day trip!
For more things to do in Galveston, with kids, go HERE!