Menard Park is in Galveston, across from the Seawall and Pleasure Pier!
When you are on Seawall Boulevard, you may not notice the playground and splashpad, because there is a rec center building on the beach side of the park. But if you go behind the sea turtle mural and community center, you will find a great playground, splashpad, skate park, dog park and tennis court.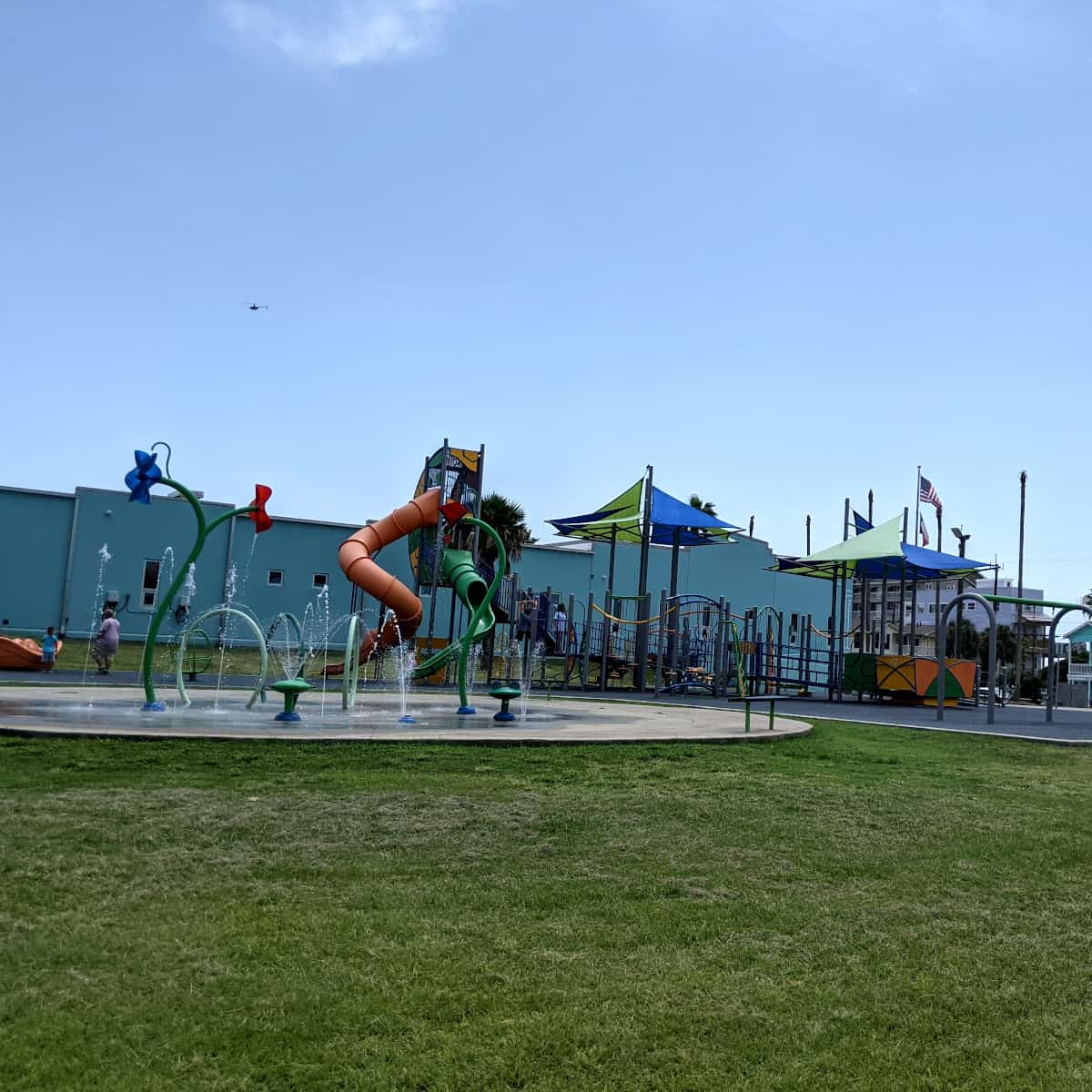 Menard Park has a free parking lot and is surrounded by a lot of free two hour parking. (But please look for signs because the front of the park, on Seawall, has metered parking. Also, there are parts of the street that are just for residents/permits.)
The park has a new playground (which has been updated since we started visiting years ago). Part is accessible to all (with ramps) and part requires you to be a skilled climber. The third floor slide has a unique rope latter that I have never seen before.
The park also has a smaller playground for little kids, swings, a spider swing (for mommy-and-me swinging) and all-ability swing. The splashpad is well kept and turns on with the push of a button.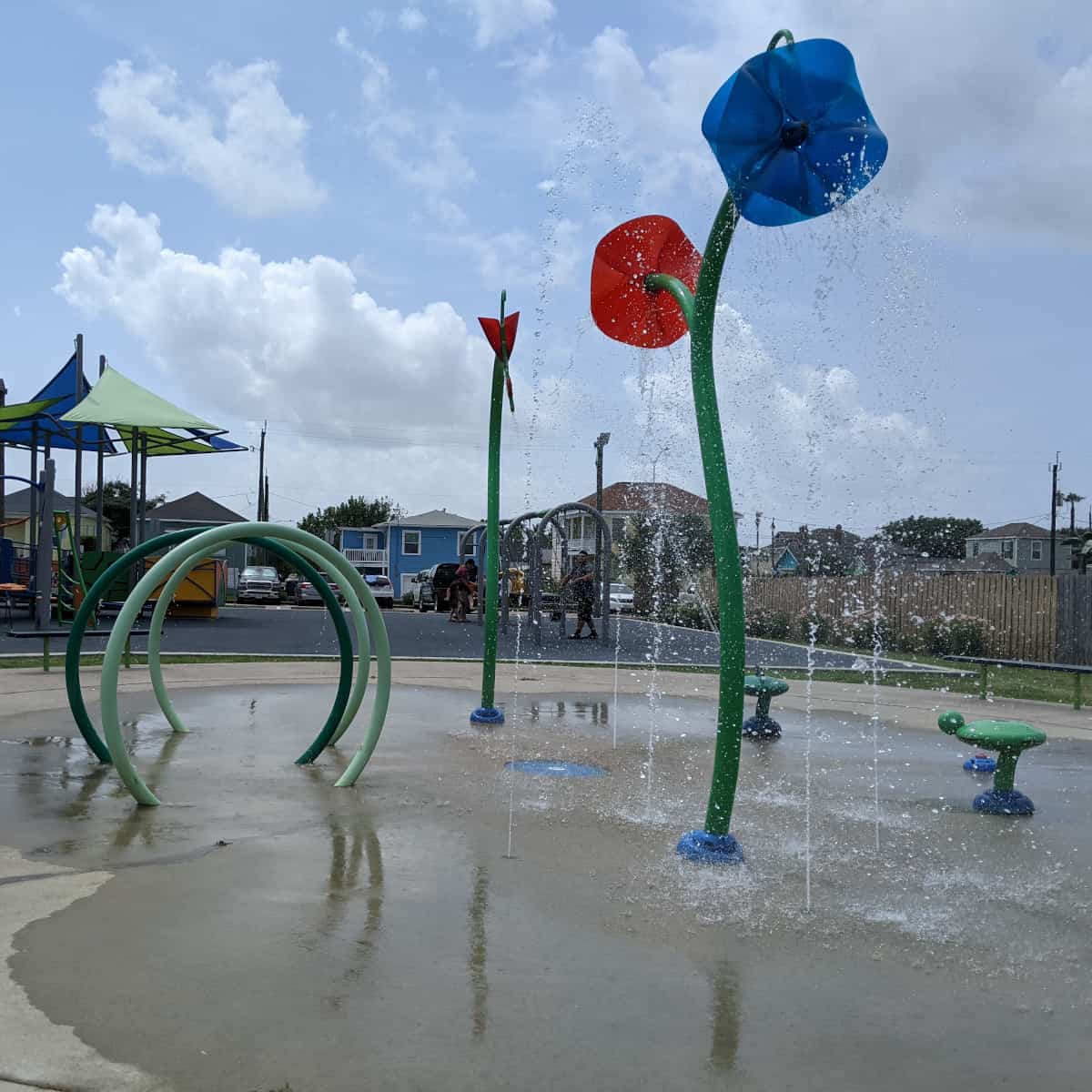 This park is a great place to cool off on a hot beach day. Play in the sand across the street, show in the outdoor show near the street... and then play on the playground and splash in the cold splashpad.
Click the address for the map: 2222 28th Street, Galveston, TX 77550
Click HERE for more Houston area parks. Or click HERE for more to do in Galveston!