Right past Moody Gardens, if you are driving towards the Seawall, is Schreiber Flagship Park. It is an AMAZING Space City Park with space shuttle playgrounds for big and little kids... plus a splashpad and restrooms.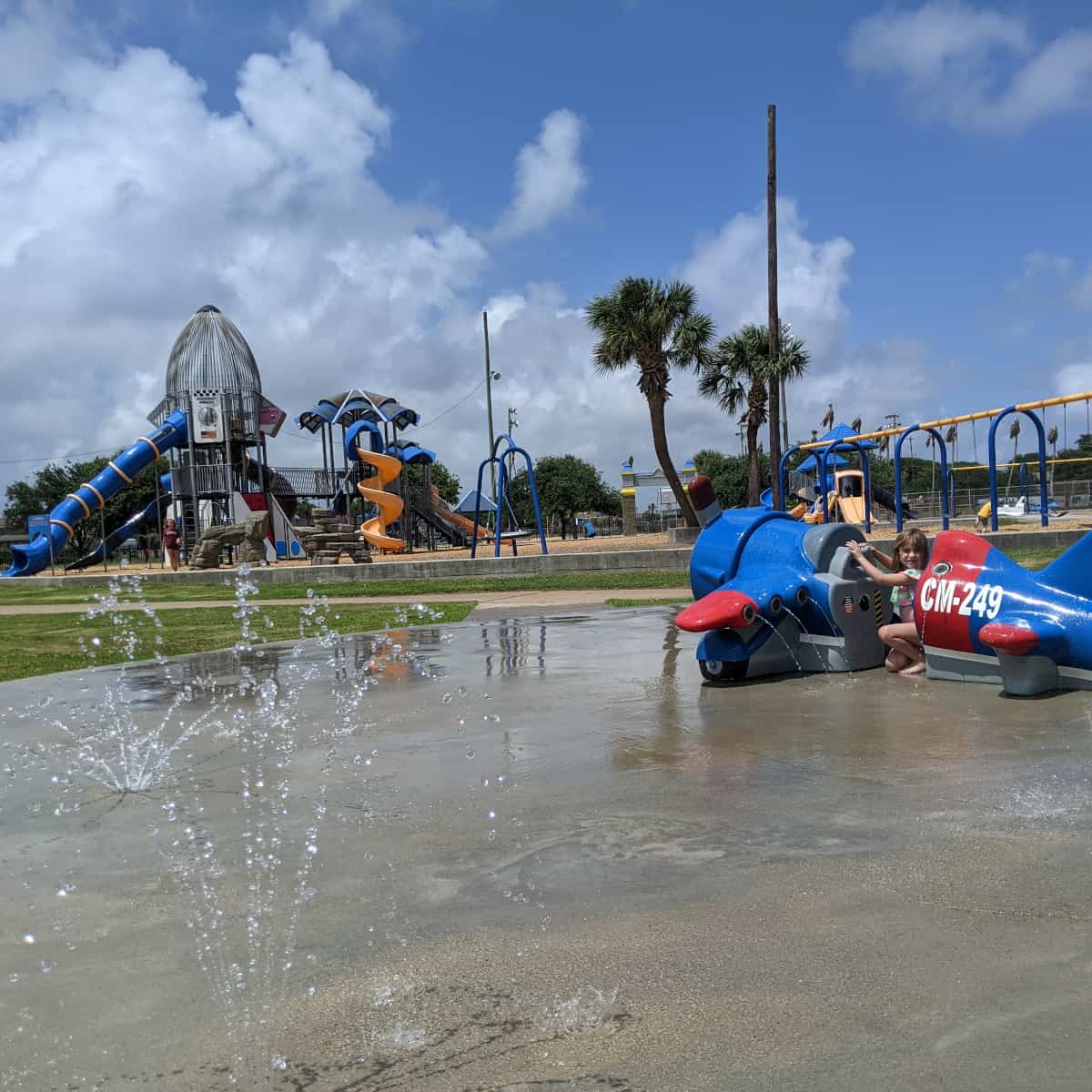 Schreiber Flagship Park has a giant three story space shuttle play structure, a toddler playground, swings, splashpad and restrooms. You really just need to look at the pictures to understand how amazing this playground is!
The park is in the middle of a sports complex, so on game days, I bet the place is busy. On weekday afternoons, we usually find a couple of families playing in the splashpad and on the playground.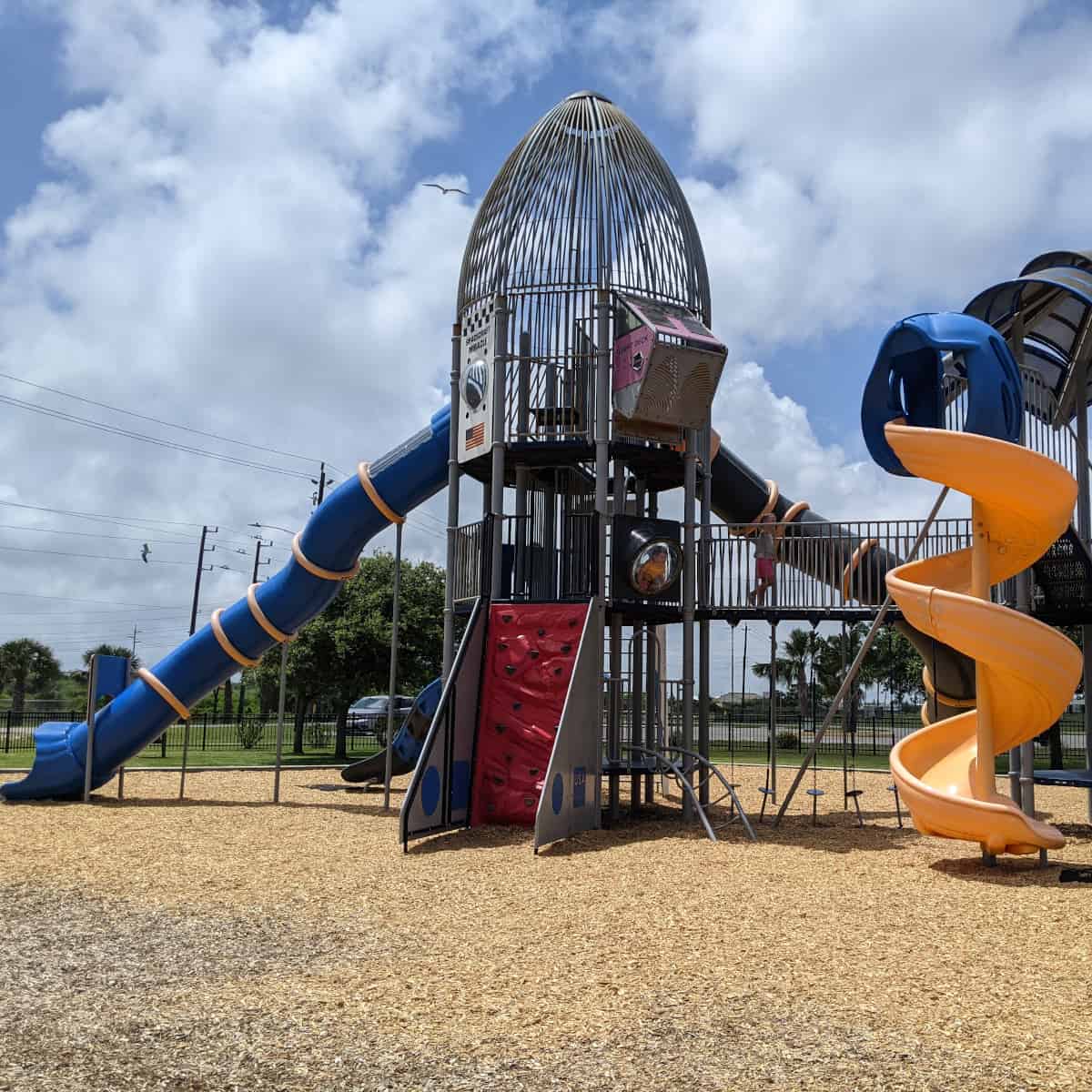 Not only does the space shuttle playground look cool and encourage imaginations, but there are some very cool features like rock walls, bridges, ladders and more.
Take a look at the pictures of Flagship Park… and next time you are in Galveston, check out the awesome space shuttle playground near Moody Gardens!
Click the address for a map: 3134 83rd Street, Galveston, TX 77554
Or click HERE for more Houston area parks.