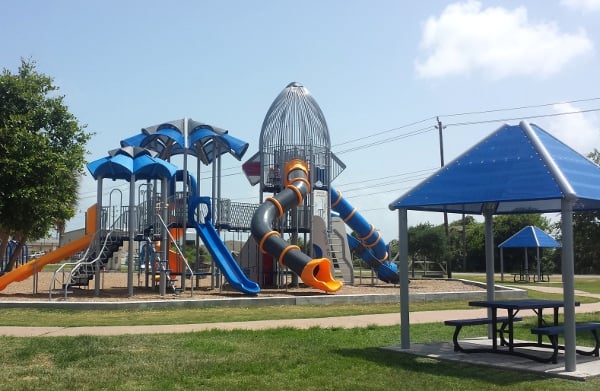 Address:
 3134 83rd Street, Galveston, TX 77554
Right past Moody Gardens, if you are driving towards the Seawall, is Schreiber Flagship Park.
On the first couple passes past the park, we could see the blue equipment but wondered if it was part of the nearby elementary school. On the third time by, we decided to investigate... and this is an AMAZING Space City park.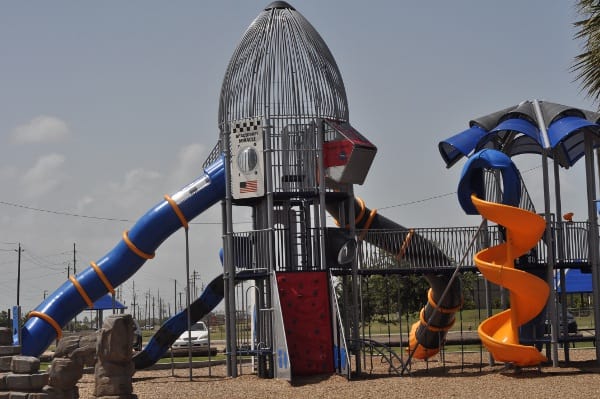 This playground has a giant 3 story space shuttle playground, a toddler playground, swings, splashpad and restrooms. You really just need to look at the pictures to understand how amazing this playground is!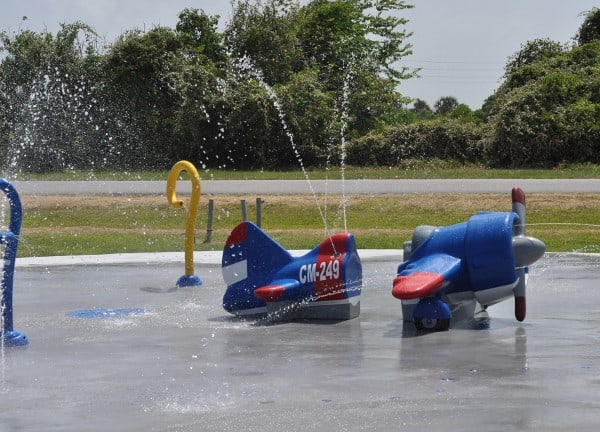 The park is in the middle of a sports complex, so on game days, I bet the place is hopping. We went on a weekday afternoon and found another couple of families playing in the splashpad.
There was not a lot of other foot or car traffic in the area, so I was happy other people were playing in the heat. (If you go, do your own safety check before you stop.)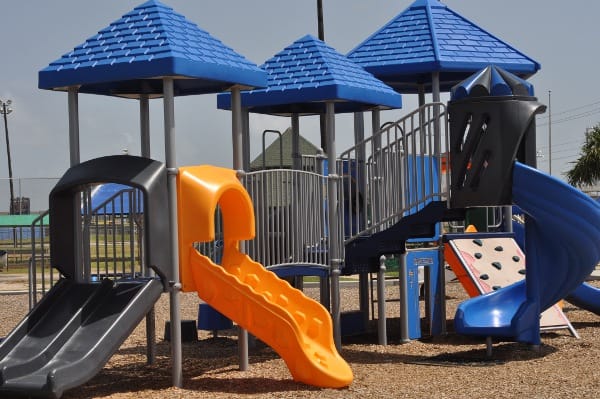 The astronauts (kids) played and played on this playground. Not only does it look cool, and encourage imaginations, but there are some very cool features. Rock walls, bridges, ladders and more.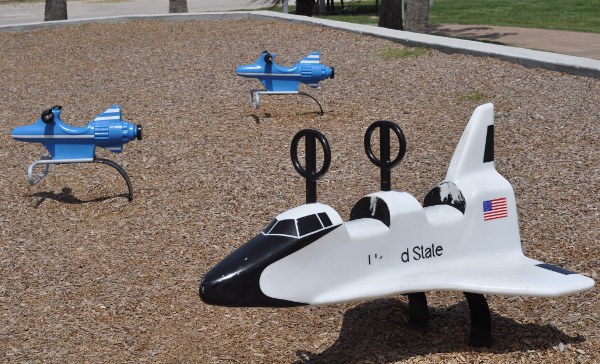 Take a look at the pictures... and next time you are in Galveston, check out the awesome playground near Moody Gardens!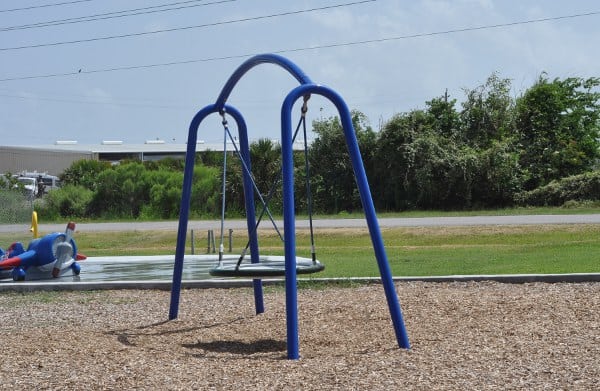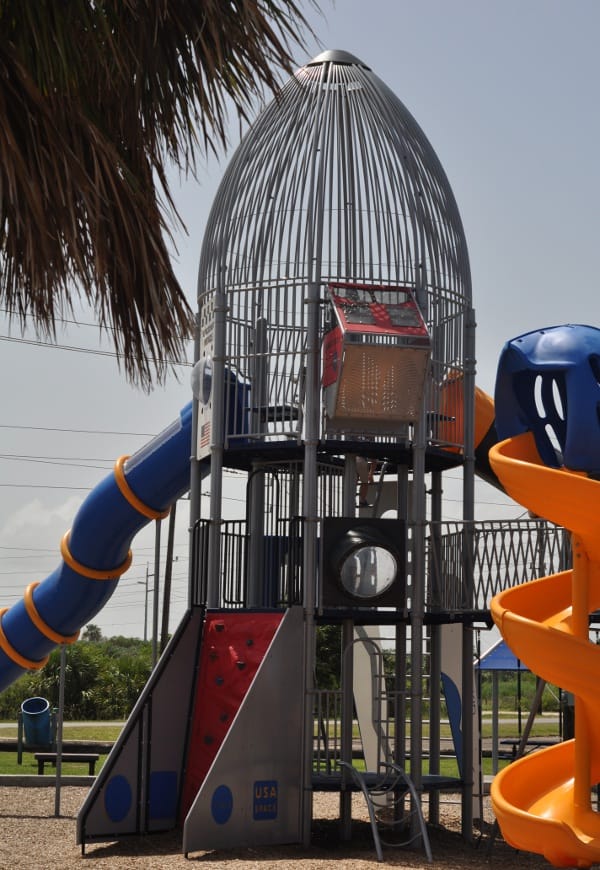 Find more Houston parks: