Update: See the latest post HERE!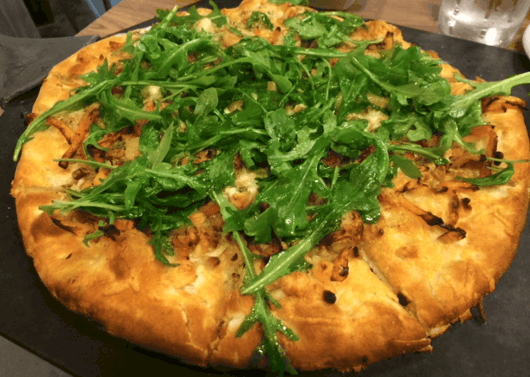 Location:
1001 Austin St. 77010
Age Appropriate:
All ages!
Price:
$-$$
Update: See the latest post HERE!
Hi, I'm Juliette! My husband, my 6-year-old and I love going out to eat and we are sharing our restaurant finds with you.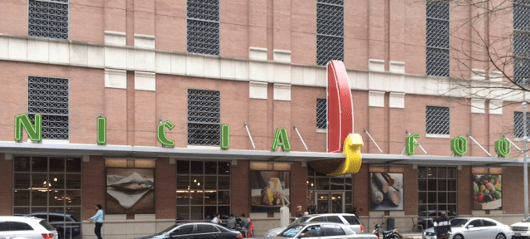 Saturday morning, we headed downtown to Discovery Green for their FUNomenal Family Festival where our favorite blogger had a booth! We played, strolled through the park and even greeted the BKSC fans and then we got hungry! So we crossed the street from the park and headed to the Phoenicia and their wonderful casual restaurant:
MKT Bar
.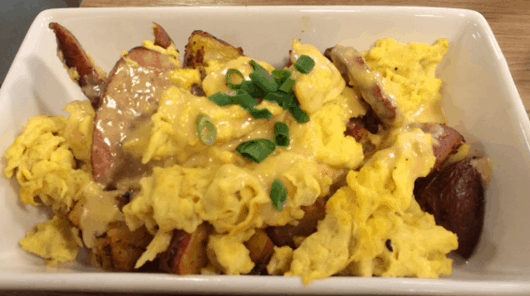 MKT is casual, kid-friendly and they have a nice clean bathroom! The decor is industrial looking, modern and they have long, big family tables and even a small stage where a band plays every Sunday. The back of the restaurant has a long bar. Their menu is inspired by what the Phoenicia, specialty grocer, offers. Service might be a bit slower than at other places but our waitress's friendliness and care made up for it.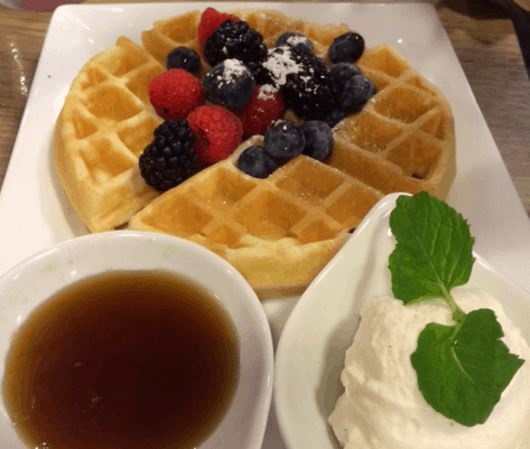 Their brunch menu is served until 3 and my son and husband took advantage of it. We ordered the fresh fruits waffle and the egg scramble, a mouth-watering comforting breakfast mix of eggs, potatoes and sausage. I chose the squashed pizza with a rustic crust: shredded butternut squash, walnut, blue cheese, arugula and garlic. It was delicious - absolutely delicious. The waffles and fruits were fresh and appetizing. My husband finished his plate and then snacked on my pizza!
They also offer ice creams if you just want to stop by for a snack instead of a meal. And of course, they have wonderful desserts from the bakery at the Phoenicia. We love their cakes and even special order some for our celebrations throughout the year.
Discovery Green and MKT are a great combination downtown; it reminds us what a great place Houston is for families!
See you next week for another culinary adventure!