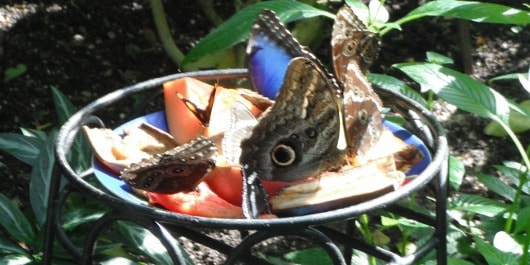 Address:
Houston Museum of Natural Science, 5555 Hermann Park Dr.
Houston,Texas 77030
Ticket is only good for the Butterfly Center and does not include museum exhibits.

The Houston Museum of Natural Science is one of our favorite places to go. In addition to the permanent exhibits is the fabulous Cockrell Butterfly Center. Tickets for this are separate from the main museum exhibits, but it is also an adventure all of its own. A tour of the center could take a few minutes or a couple of hours.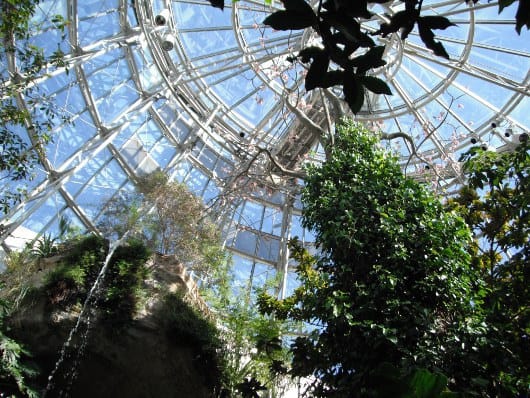 The main part of the Butterfly Center is the
Rainforest Conservatory
. This is a 3 story glass structure with a 50 foot waterfall and tropical rain forest. Hundreds of butterflies are flying around. As you enter the rainforest you can pick up a butterfly guide and identify them as you go. Guests are asked not to touch the butterflies, but on our last visit, one landed right on Joe's head! Check out the video:
We spent 30 minutes climbing the stairs and studying the butterflies. We also spent a long time studying the bees as they flew in from the pipe leading to the outside of the museum.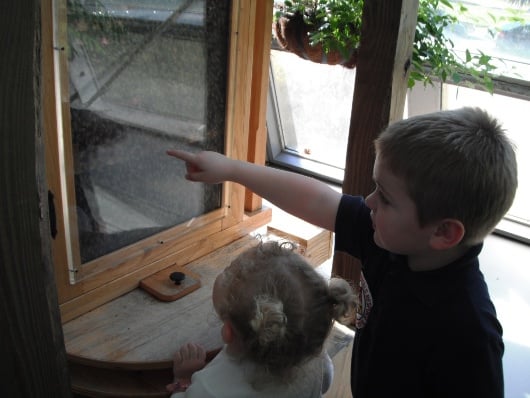 If you have a stroller, you must park it outside the Butterfly Center. If you are in a wheel chair, you can access through a special entrance and take an elevator to most levels of the Rainforest.
You can also access the
Brown Hall of Entomology
. The top floor is
"The Amazing World of Anthropods!"
. Here Joe and Brooke ran around pushing buttons and playing games as they learned about insects.
In the basement is the
"Insects and Us"
section, where the kids learned about entomologists, beekeeping and more. There are microscopes, buttons, videos and more. There is also an Insect Vending Machine where you can purchase, and eat, insects. (Yuck!)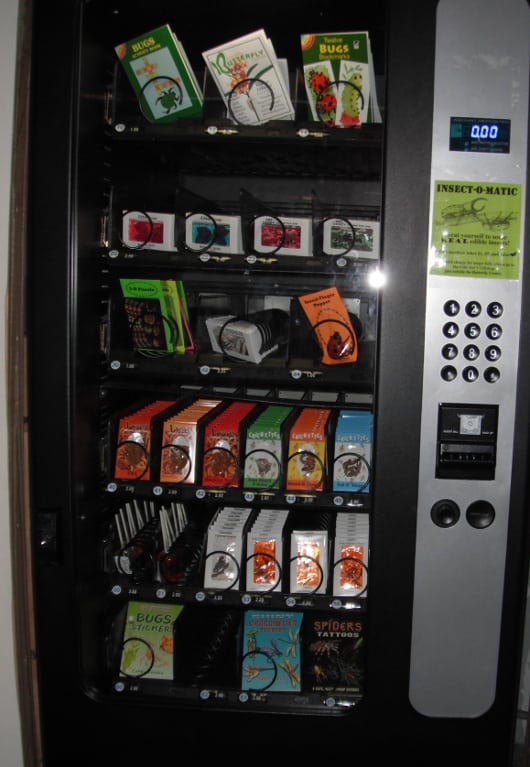 This is where Joe and Brooke played the longest... and it was also my favorite part of Brown Hall.
It is mostly closed off and there is a good view of the kids from the bench. They ran around for at least 30 minutes, playing with puzzles and putting on shows on the "stage" in the beehive. They would have stayed all day had we had time.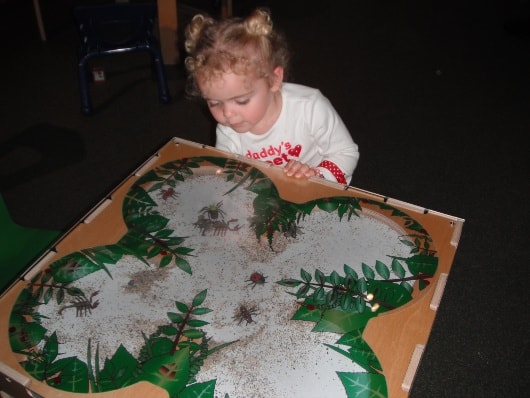 I don't have anything bad to say about The Cockrell Butterfly Center, except, well, that rainforests are hot. Apparently it wouldn't be a beautiful rainforest with hundreds of butterflies if it was air conditioned! I guess we'll take the heat and enjoy all that the center has to offer.