Address:  6000 Hermann Park Drive, Houston, Texas
Cost:  Free
Appropriate Age:  Any Age
Our Review:  Miller Outdoor Theatre offers an 8 month season of professional entertainment for free. Performances include music, dance, films, plays and many children's performances. Guests can sit in the covered seating area or sit on the hillside. All performances are family friendly and a few squeaks from your kids won't ruin the show. Go HERE for the performance schedule.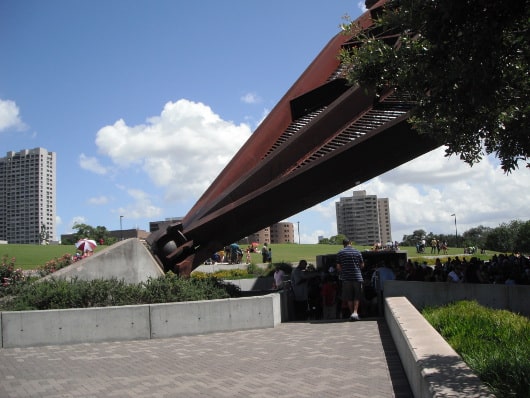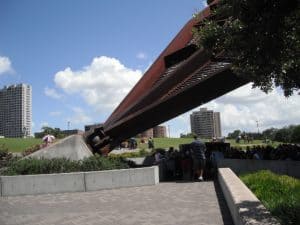 Miller Outdoor Theatre is located in Hermann Park with the Houston Zoo, playgrounds, pedal boats, train, trails, splash pads and more. There is a lot of free parking, but it can fill up on nice days when all of Houston is at the park.
As much as we love Hermann Park, it took me a while to warm up to Miller Outdoor Theatre. It seemed a little too good to be true. I was sure that there had to be a catch... maybe the performances weren't absolutely free, or maybe the shows were not very good, or maybe my kids would not be interested.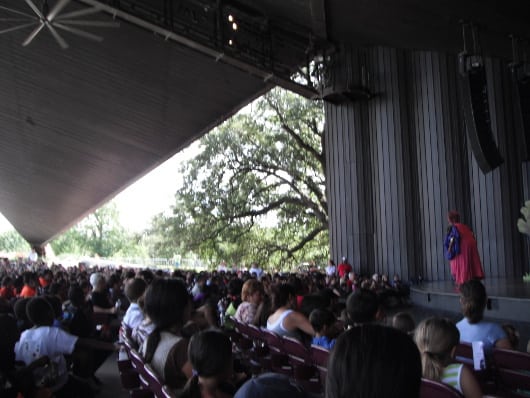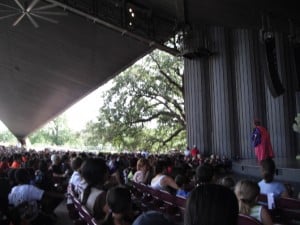 Still, my kids fell in love with Main Street Theater this summer and I decided it was silly not to try out the free children's theater in the middle of museum district.
In the heat of the summer we went to see Hansel and Gretel. To my surprise, the fans in the covered seating area kept us cool and we were very comfortable in the shade. Even more surprising to me, my kids were mesmerized by the show.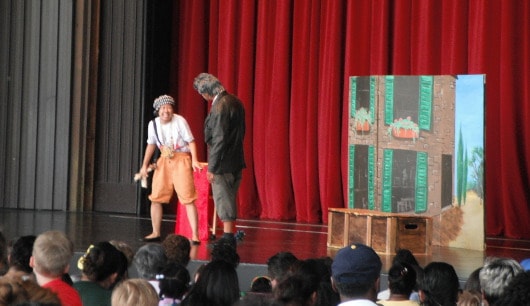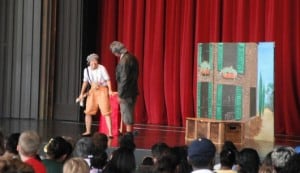 I had guessed that the kids would watch 2 minutes of the show and then want to head to the zoo. Instead, the kids watched the actors, giggled and whispered to each other about the story. And then they asked to go to Pinocchio the next day. (And so we did!)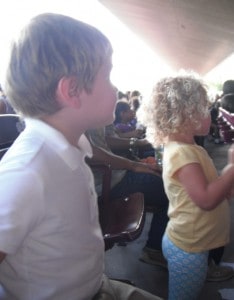 There was no catch. The show was free, professional and entertaining! The only advice I'd give is to arrive early to find parking and to get a good seat. And, if it's impossible for you to get out of the house on time (like us), just be prepared to split up the group by a few seats.
So, if you are dragging your feet on Miller Outdoor Theatre like I was, it's time to see a free show! It's perfect for families. Go HERE for the calendar.