Main Street Theater has long provided professional, engaging programs for families. Since 2016, they have focused on reaching more Houston families with their Accommodations Program. So instead of a Theater for Youth, they want to have a Theater for ALL Youth.
With this mission, Main Street Theater offers Sensory-Friendly/Relaxed, Audio Described and ASL interpreted performances for each production along with large print playbills.
Look below for upcoming productions... And for what Houston moms are saying!
Jump to: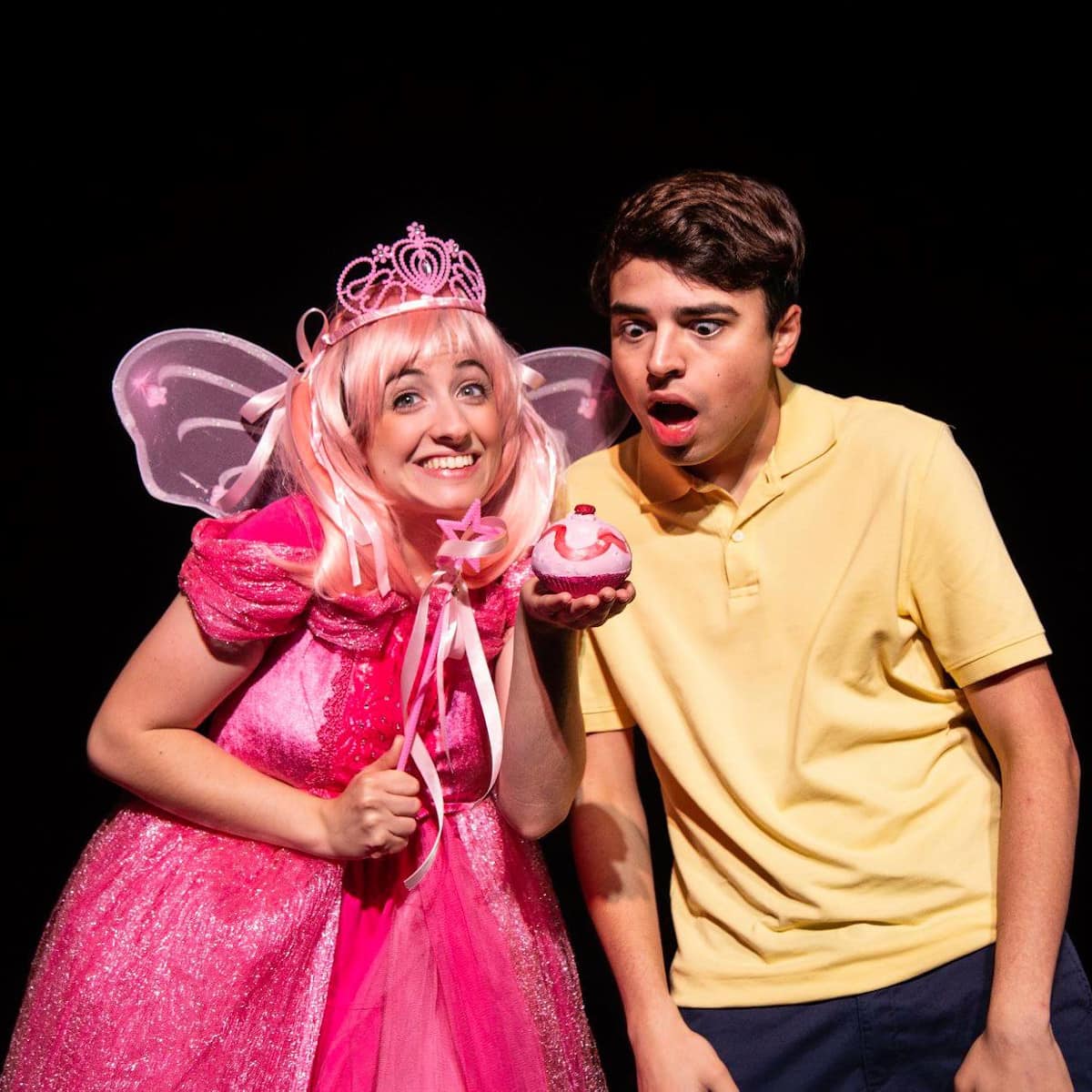 Testimonials
"Our family had a wonderful experience. My two kids we brought use sign language, and the shadow interpreters seemed part of the play. LOVED THAT. My kids having access to high quality performance and interpreters warmed this mama's heart. Kudos!"
"We went to the theatre specifically because you had sensory friendly performances. Thank you for including families like mine and making it an awesome experience."
About the Accommodations Program
Main Street Theater hopes that families who need such accommodations as Sensory Friendly performances (including a Quiet Room) for children on the autism spectrum; American Sign-Language Interpreted performances for hearing-impaired children; and Audio Descriptive performances for children with low vision or blindness will add MST to groups of Houston arts organizations providing such opportunities.
They have worked with the Monarch School and Institute and working with the Hobby Center and the University of Houston to implement the program in 2016 and continue to work with Sharon Hill, Instructional Assistant Professor and ASLI Program Director at the University of Houston. Our American Sign Language (ASL) interpreting ASL Interpreting are provided courtesy of SDGCR, Inc. in partnership with the University of Houston's ASL Interpreting Program.
Theater for All Youth Accommodation Programming
A Little House Christmas
Audio Described Performance: December 4 at 10:30am
ASL Performance: December 4 at 1:30pm
Sensory-Friendly / Relaxed Performance: December 11 at 1:30pm
The Watsons Go to Birmingham - 1963
Sensory-Friendly / Relaxed Performance: January 30 at 2:30pm
ASL & Audio Described Performance: February 13 at 2:30pm
Pete the Cat
Sensory-Friendly/Relaxed Performance: March 13 at 12:30pm
Audio Described Performance: March 13 at 3:30pm
ASL Shadow-Interpreted Performance: April 2 at 1:30pm
Dragons Love Tacos
Sensory-Friendly/Relaxed Performance: March 16 at 1:30pm
Audio Described Performance: March 19 at 10:30am
ASL Performance: March 19 at 1:30pm
Charlotte's Web
ASL Performance: April 30 at 1:30pm
Sensory-Friendly/Relaxed Performance: May 7 at 10:30am
Audio Described Performance: May 7 at 1:30pm
Chitty Chitty Bang Bang
Sensory-Friendly/Relaxed Performance: July 10 at 10:30am
Audio Described Performance: July 25 at 10:30am
ASL Performance: July 25 at 1:30pm