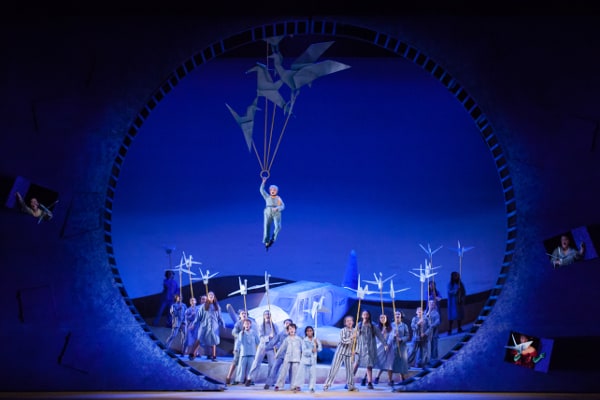 Houston Grand Opera, Photographer Lynn Lane
"You do not know how lucky you are! It has taken me over 30 years to go to an opera... you guys are only 4, 6 and 8!"
The Houston Grand Opera invited us to see the family friendly "The Little Prince", and this is what I said over and over in the car. The kids were not so sure.
Not unfamiliar with my kids complaining about my plans for a grand new adventure, I continued on.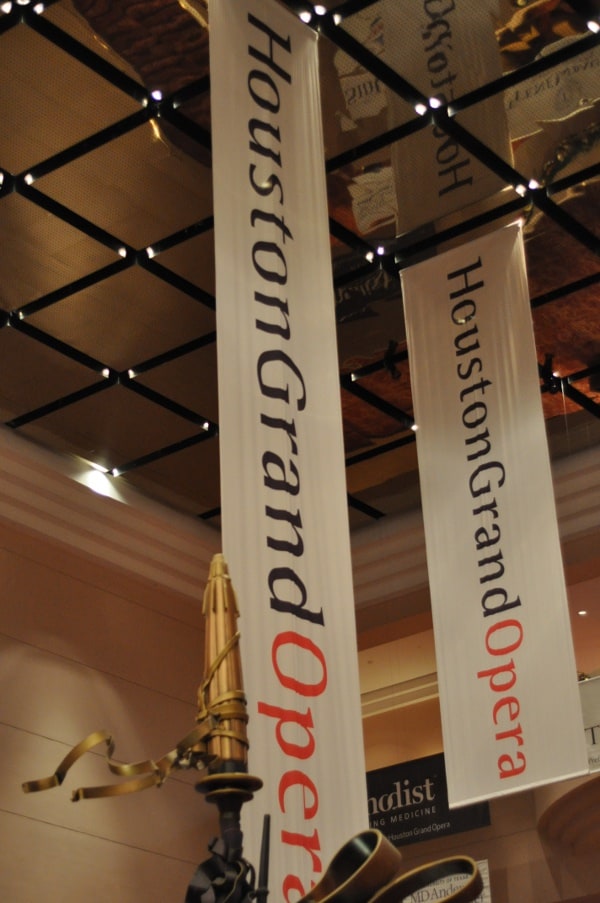 We parked and walked through the bustling theater district, full of dressed up families and couples heading to shows all over Downtown Houston. As we walked in to the Wortham Theater and went up the giant escalators towards the brightly lit Christmas tree and wreath, I could see my kids get a little gitty about the opera.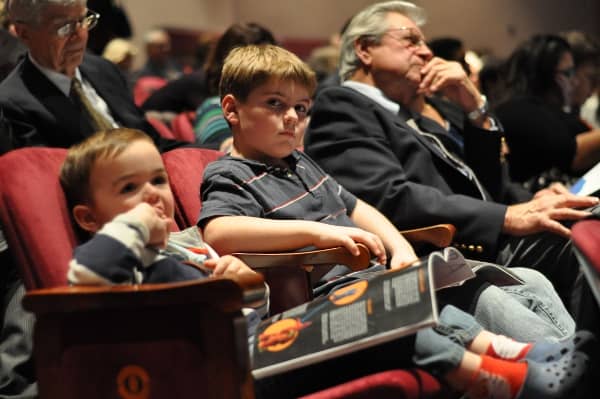 We took our seats, flipped through our program, started our scavenger hunts and smiled as the lights went down.
The program had a picture description of the story, so it was pretty easy to follow along. Also, the words were projected at the top of the stage, so my readers could read along.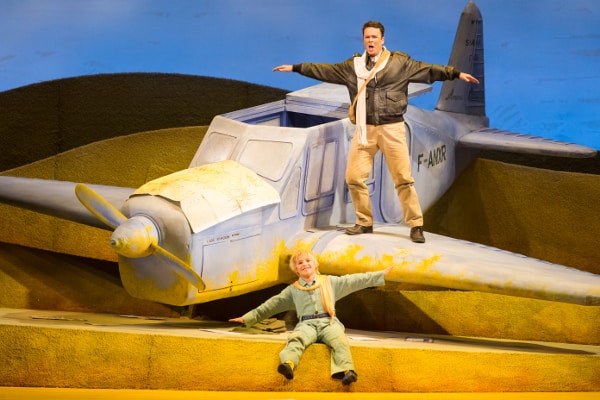 Houston Grand Opera, Photographer Lynn Lane
The Little Prince is a funny and strange story about a pilot who has crash landed in the African desert and meets a young prince fallen to Earth from an asteroid. Through the show, the pilot and prince meet many characters and discover what is essential in life.
One lesson, taught by the little price is how strange the adult-world is. Even my 8 year old understood this humor in the music.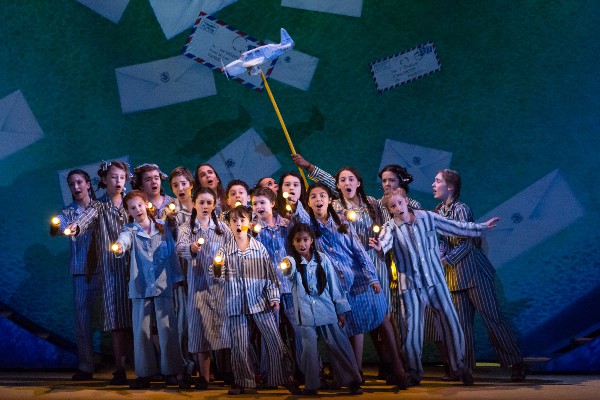 Houston Grand Opera, Photographer Lynn Lane
During the show, my 8 year old laughed and read along with the songs. The opera music is sometimes difficult to follow, so the words across the top of the stage helped a lot. My 6 year old fell fast asleep. Not because she did not like it, but because the music was calm and beautiful in the dark theater.
My 4 year old, who could not read the words across the screen, but is very used to sitting in theaters and taking in the shows. He did not fully understand the story, but he always always prefers to come with us than to stay at home.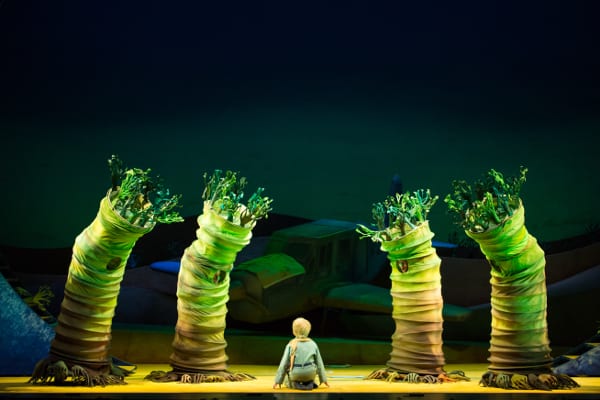 Houston Grand Opera, Photographer Lynn Lane
The Little Prince is at Wortham Theater through December 20, 2015. The content is appropriate for all ages and kids that can read will likely get the most out of it.
We generally park in metered street parking... but with the crazy traffic in the theater district during the holidays, we found a $10 cash only lot right between Wortham Theater and Alley Theater. Valet parking was about $18 in front of Wortham.
If you want to try a family friendly opera this holiday season, find your own tickets HERE! (Use code 5092 to save $10!)