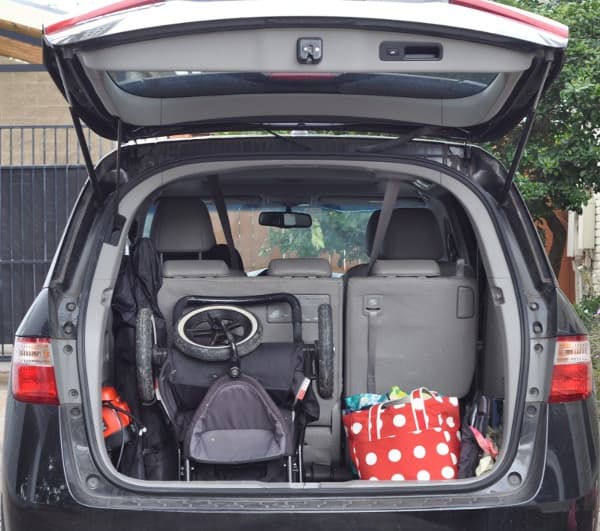 I get the the kids ready, find 6 missing shoes, feed 3 bellies, check 3 seat belts and head out to our latest adventure... only to have forgot the tickets, the stroller, the sun screen or the Cheerios. I then start over, with a little (lot) more whining from the backseat.
I HATE to forget things. Especially when they are so simple to remember in the first place.
So, to get us ready for Summer adventures, below is our checklist & our links for what to pack for short, or even long, trips. Tell me what else is on your list so I don't forget it!
affiliate links included
In the Bag:
In the Car:
Extra Sunscreen
Extra Bug Spray
Extra Hand Sanitizer
Case of Water (Check Costco)
Extra Snacks
Sickness Bag (Seriously, get these. This style seems to be the best for my kids to actually aim and hit without making a mess in my car.)
Spare Clothes: Full Set of Clothes, Including Underwear/Diapers, Socks... Extra Swimsuits for Summer... And a shirt for mom. Moms seem to always get messy. (Find something a size too big, for cheap, and keep it in the car.)
Stroller (I like the Kinderwagon Double Umbrella Stroller and Phil&Teds Double Stroller. Both are very narrow double strollers that make it easy to get through crowds.)
Baby Carrier (If you have little ones. I like the Baby Bjorn Carrier)
First Aid Kit (or at least bandaids)
Plastic Bags (Because you know at some point, something is going to be very messy.)
Napkins or Paper Towels (Because you know something is going to spill.)
Device Charger (I like the USB and AC Wall Wart chargers, to charge phones and laptops and any other device.)
Tire Pump (This has saved me many times... for car tires, stroller tires, bike tires, etc. You just set the air pressure and it stops automatically.)
Extra Long Jumper Cables (Get the extra long cables so you can jump a car parked next to you... and not just in front of you. This gives you more options in a crowded parking lot.)
Screwdriver (My car requires a flat screw driver to even get to the battery... check your car to see if you need any extra equipment just to jump it.)
In the Car for the Extra Long Trips:
Books
Activities:  Clipboards, colored pencils, paper, coloring books, etc... Just no crayons!
Audio Books and/or DVD Player
(You could pack a cooler too... but I have trouble keeping the ice fresh, so we usually make frequent stops for milk... and bathroom brakes.)
And Avoid:
Chocolate (If your kids convince you to let you have some in the car... count the pieces and get the same number out. Houston summers are not kind to chocolate and car seats.)
Milk & Food that Spoils (Same with the melt-y foods... count the number of milk jugs you hand out and get the same number out.)
Crayons (Melted crayons on my seats makes me cry.)
And if you are heading somewhere special:
For Hermann Park: Cheerios or Bread Crusts for the Ducks, Swim Suits for the Splashpads.
For Discovery Green: Swimsuits and change of clothes... because we always go in the water, even we weren't planning on it.
For Mounted Patrol Stables: Carrots, Apples and Peppermints.
For Waugh Bridge Bat Colony: Lots of Bug Spray!
For the Beach: Swim Suits, Towels, Extra Sunscreen, Baby Powder to clean off the sand, quilt or Seating.
For the Pool/Splashpad: Swim Suits, Extra Sunscreen, Extra Bug Spray, Towels, Hats, Change of Clothes
For the Indoor Playplaces/Bounce Houses: Socks!