Address:
1515 Sul Ross Street, Houston, TX 77006
Hours:
11:00 a.m – 7:00 p.m. Wednesday – Sunday
The museum is closed Mondays and Tuesdays.
Cost: Always free.
Appropriate Age:   Ahh, well, hmm.  You should decide based on what you want to do.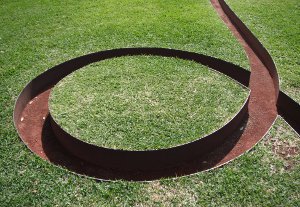 Our Review: 
The
Menil Campus
is located next to St. Thomas University.  It includes
The Menil Collection
,
Rothko Chapel
,
Cy Twombly Gallery
,
Menil Bookstore
,
Byzantine Fresco Chapel Museum
and
Dan Flavin Installation at Richmond Hall
.  The campus is anchored by Renzo Piano's first American building where ever-changing exhibitions, ranging from antiquities to modern and contemporary art, are displayed.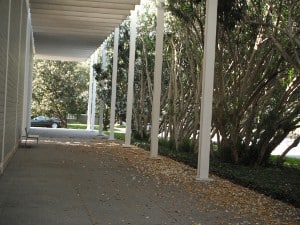 Also in the campus are several green areas, benches, and one red tree swing.  When the weather is nice, the spaces are filled with people  enjoying this piece of urban Houston.  Regardless of the weather, people are walking dogs, pushing strollers or reading in the shade.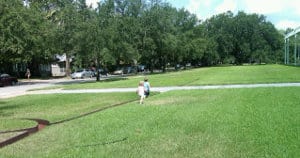 My kids and I have spent a lot of time on the Menil campus.   Mostly outside.   That said, since the museum is always free, it is worth checking out, even with kids. When I have visited The Menil Collection with my 2 and 4 year old, my strategy has been to go into the main building, sit on a bench and look at one collection (and enjoy the air conditioning) and then head out to the bookstore.  (If I took only one child, and only had to run in one direction, I could definitely spend more time in the museum.)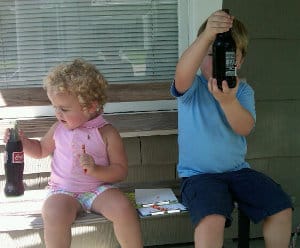 At the bookstore we can get the old fashioned glass bottles of Coke and enjoy them on the bench outside.  (The Cokes are $2 each… but remember, the museum is free.)  I usually bring some paper and crayons along in case my young artists are feeling inspired.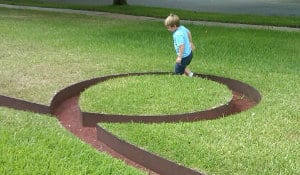 After our drink break, my kids run around in the grass until they are hot and tired and have burned off all their Coke energy. At this point we call it a day and head home to more air conditioning.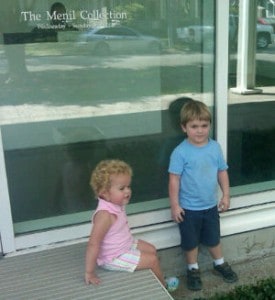 I really enjoy the Menil campus and recommend you check it out. Be sure to check out
The Menil Collection
, and the other buildings. Just be flexible with your day!