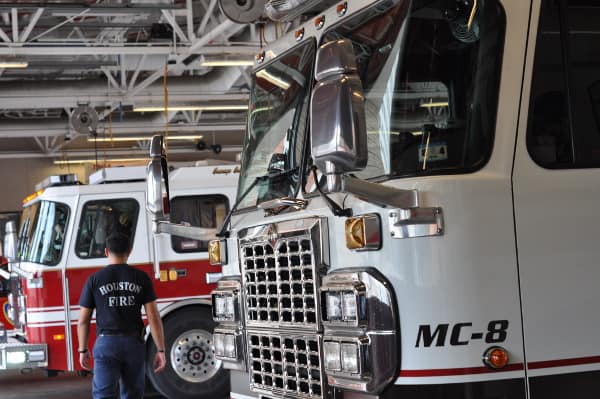 Visiting
Houston Fire Stations
has long been one of our favorite things to do. This summer we've set up a series of
meet-ups
at local fire stations and they have been very very popular.
Just last week, we toured Houston's biggest station: Fire Station 8 in Downtown. And it was amazing.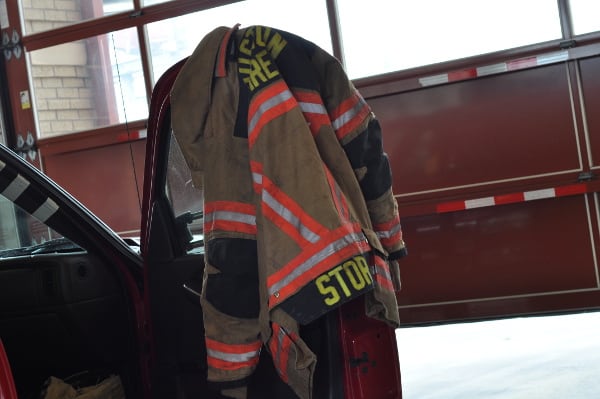 Fire Station 8  is the biggest station in Houston, and I'm told it's also one of the biggest in the United States. It takes up a full city block and is buzzing with activity.
While we were there, lunch was being made, official visitors kept stopping by and fire engines kept coming and going.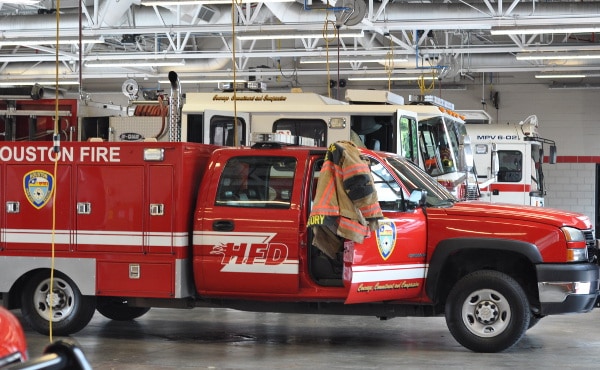 Not only are there fire engines and ambulances, but there is a mass casualty ambulance, the size of a city bus, and a rehab truck, for fire fighters to recuperate while fighting a big fire.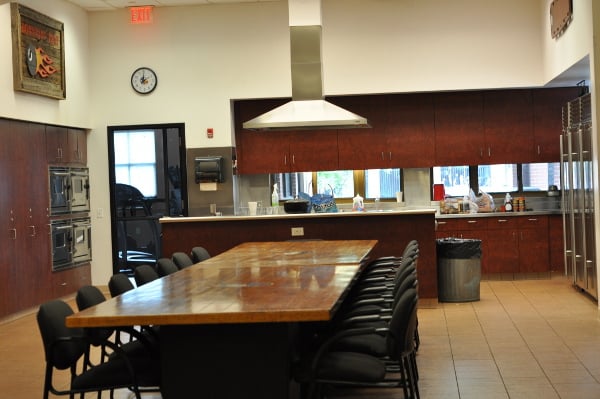 This new fire station is all on one level because 2 story fire stations and fireman poles are dangerous and outdated. We got to tour through the great room, with the living room, giant dining table and kitchen, the exercise room, the offices and the sleeping quarters. We also got to walk through the garage, see the trucks and spray a fire hose!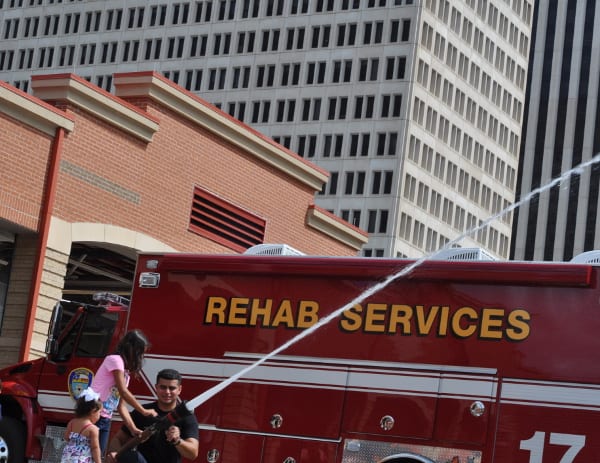 One of the fire fighters put on his full uniform to take pictures with the kids and to teach them to go to fire fighters, and not run away, in an emergency.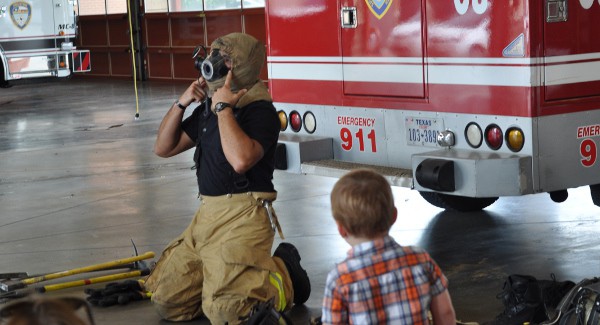 At this station, the engine never stayed long enough for us to sit inside, but we had plenty of fun without this!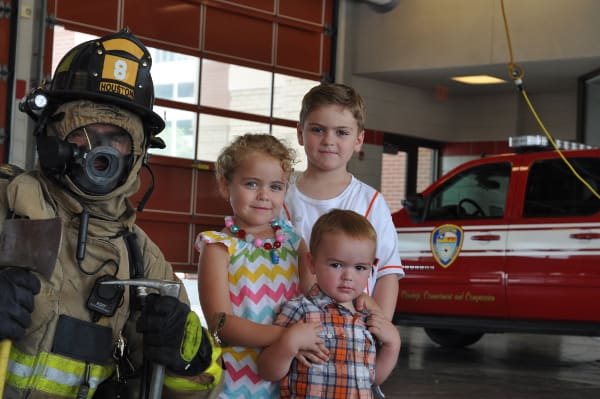 If you want to scheduled your own tour, this is what you do:
1. Organize your group.
2. Request your date and station, 30 days in advance, HERE.
3. Get an email confirmation.
4. Attend the tour on that day and hope the fire fighters don't have to leave. Be sure to remind the group that the tour may not go just as planned.
From HFD: "The station is to remain in service unless otherwise noted. If for any reason the assigned station is unable to participate due to an emergency response call, you may not receive advance notice of their absence. If the station receives an emergency response call during the scheduled activity, they are required to proceed to the emergency, but will make every effort to return upon completion."
Even without a formal tour, you can still go meet your favorite fire fighters. We frequently stop by our local station to deliver cookies and sweets. If the firefighters are not busy, they will often let us sit in the truck and look around the station.
If you want to be notified of upcoming meet ups, including fire station tours, go HERE.