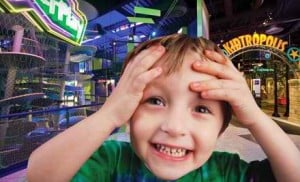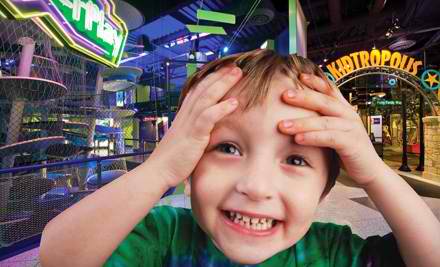 Address:  1500 Binz, Houston, TX, 77004-7112
Hours:
Monday through Saturday:
10 a.m. – 6 p.m.
Thursday: 5 – 8 p.m.
Free Family Nights are offered every Thursday!
Sunday: noon – 6 p.m.
Cost:
$8: Adults and children 1+
$7: Seniors (65+)
Free: Children under 1 and Museum Members
Parking:
1 Hr. $6
2 Hr $7
3+ Hrs $8
Explorer, Discoverer & Inventor Level Members – $3
Or you can park on the street or take the Metro
Appropriate Ages:  All ages.
Our Review:  The Children's Museum of Houston was named "America's No. 1 Best Children's Museum" by Parents magazine, voted Nickelodeon Parents' Picks "Best Museum in Houston", selected as Click2Houston's Best "Best Museum 2010" and is a Citysearch.com 5-star children's museum. There are more than 14 exhibits and a very full calendar of events. So what's not to love about this museum?
Well, for us, it's the crowd. This museum is very very popular. You should definitely visit, but you should have a well defined plan. According to the staff, the slowest times are when school is in session, first thing in the morning or around 2:00 (when parents head out to pick up the school aged children). If you want to go over the summer, Sunday at opening is the slowest. If you plan to go at other times, just be sure to have a plan for the items you want to see, and be flexible.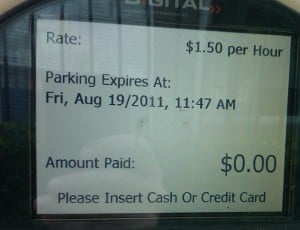 We went Friday at lunch time during the summer. We found close metered parking on the street. It was $1.50/hour or $6 for a city hopper pass. Credit cards are accepted and we just placed our ticket on our dashboard and were off to the museum. (Remember that Houston now has the computerized parking meters on each block. It may not be right in front of your car, but you still need to pre-pay for your parking and put the ticket on your dashboard.)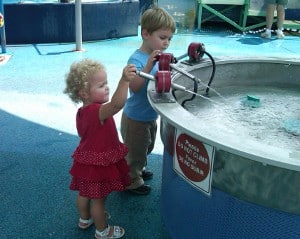 The museum was very crowded inside, so we did our best to find the least popular places. Since it was summer in Houston, most people were inside. We ventured outside to the Flow Works. My kid's don't know any other summer besides the Houston summer, so they were happy to play in the water and take frequent drink breaks. I was happy to sit in the shade and not have my kids get lost in the crowd.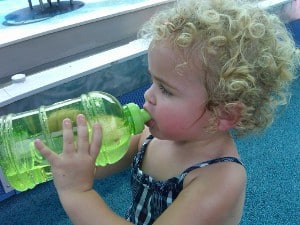 I do recommend the museum, but be ready for the crowds and don't let it stress you out too much.