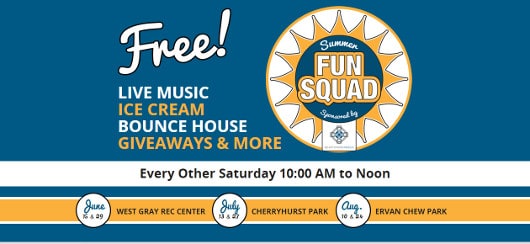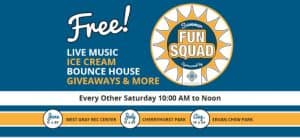 Every other Saturday this Summer, Neartown Church is sponsoring the Summer Fun Squad from 10:00-Noon. There will be live music, ice cream, a bounce house and giveaways. And it's FREE!
We went to the last event, with several other BigKidSmallCity families, and it was a blast. Who doesn't love a Blue Bell ice cream cart that is full of free ice cream bars? And the bouncy house, music and playground are great too!
The next event is this Saturday at Cherryhurst Park at 10:00am!
July 13, 27 – Cherryhurst Park
August 10, 24 – Ervan Chew Park
Go HERE to learn more!