Resources For Summer Break In Houston For 2019! Things To Do And How To Stay Cool!
It's time for summer break! There is a lot to do in Houston, with kids, all summer… but it can be hard to find all the posts when you need them!
So… here are all the resources you need in one place… all the events for June, July and August, places to keep cool and how to have fun for not too much money!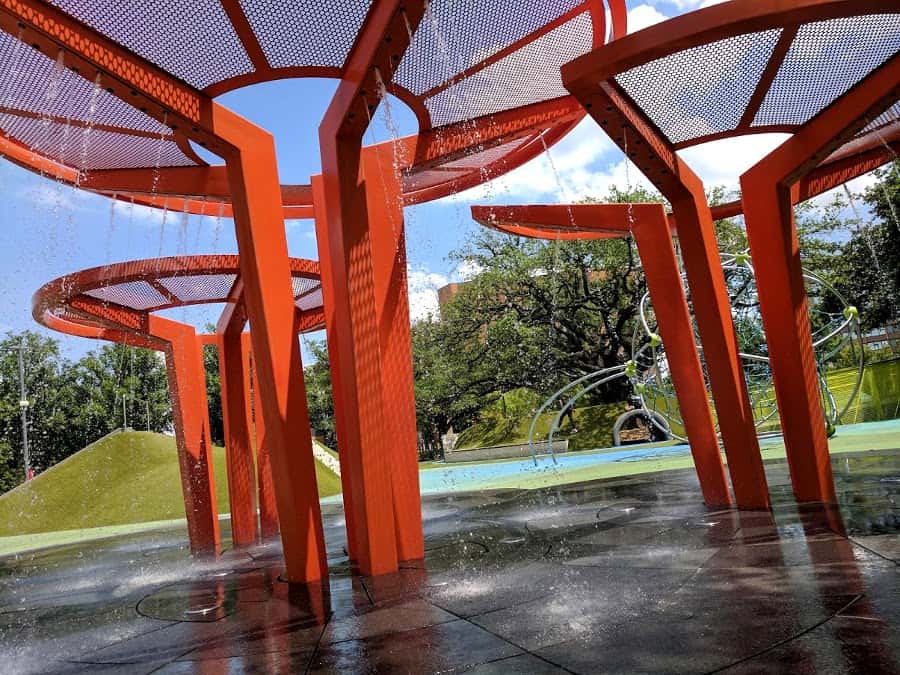 All the Houston Events – Things to do in Houston, with kids, for June 1 – September 2, 2019.  Here's what's on the local Houston calendars!
Free Things to Do – Looking for some free fun in Houston? This list of well over 50 free things to do, should help get you started!
FREE Indoor Playplaces around Houston – Every Houston area parent can appreciate an indoor, air conditioned playground… but visiting them can be very EXPENSIVE.  But did you know that there are a lot of FREE indoor places to play… with no memberships required?
FREE Pools and Splashpads – Houston has over 70 FREE pools and splashpads!  Find them HERE.
Get Rewarded… Just for Reading – FREE Summer Reading Programs (at libraries, stores and stadiums) with Great Rewards.
Houston Area Waterparks by Location, Cost and Amenities – If you are thinking about going to a big waterpark this summer… but aren't sure which one to try… here's a quick (and rough) overview of the Houston area parks.
Movie Theater Kids Movies for $1 or Less, All Summer Long 2019 – No really. $1 movies for kids and adults!
FREE Bowling All Summer – Kids can bowl all summer, for free!
FREE METRO Rides – Students in grades K-12 can ride METRO for FREE all summer! Sign up HERE.
FREE Moody Gardens Admission – Free admission to one attraction, with A/B report card (within 30 days of report card)
Two for the Tuesday at the Downtown Aquarium – Bring the coupon each Tuesday for Buy-One-Get-One-Free admission!
Astros Buddies – For $30, kids can get Astros gear, access to special events, priority access to run the bases and 4 tickets!
Houston Citywide Map: Things to do in Houston, with kids – So just pretend I tell you how great the Art Car Museum is… but when you go, it's closed to install a new exhibit. And what if you could save the day by finding a nearby (and equally awesome) adventure?  Well, now I have a citywide map of all the things to do in Houston, with kids! It includes parks, splashpads museums, restaurants, half-day adventures and more!
A Quick Guide to Galveston Island Beaches… and How We Take 4 Kids Without Going Crazy:  To help with your summer beach trips, here is a simplified guide to Galveston Beaches and lots of details on West Beach
More Things to do in Galveston, with kids – Beaches, museums, parks and restaurants to visit in Galveston!
Texas Roadtrips – Pack up the family and head towards Austin, San Antonio, Corpus Christi or Dallas… and stop at these parent recommended spots!
Free Summer Camps & Classes – Summer camps and activities can be outrageously expensive. To help you have more fun in Houston, with kids, we have FREE and cheap camps and classes listed here.  These fill fast… but look to see if anything is available!
Parent Recommended Summer Camps – Not free camps… but parent recommended camps.