Last summer I saw this tweet from Texas Humor:
World traveler over here ? pic.twitter.com/iSrBsXlFgp

— Texas Humor (@TexasHumor) July 19, 2018
This is funny, because that pretty much sums up our summer plans.
I've been known to plan our driving route, or even our entire day, around Buc-ee's locations. And I'll take the small Buc-ees... but I really like the big travel centers (marked with a "*" below).
I love the funny billboards, the giant iced teas, the jerky, the bbq, the clothes, the signs and... of course, the clean restrooms. And the dozen Icee flavors and the rice crispy treats and the Beaver Nuggets and...
I wrote this love letter years ago, but this post includes things to do... close by each Houston area Buc-ees. (And yes, I know this is a little ridiculous.)
And tell me which spots to add!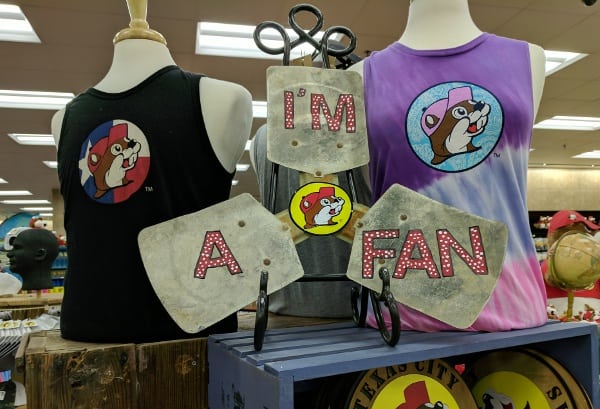 Alvin (780 Hwy-35 N Byp)
Angleton (2299 E Mulberry St, 931 Loop 274 & 2304 W Mulberry St)
Baytown* (4080 East Freeway)
Cypress (27106 US Hwy 290)
Eagle Lake (505 E Main St)
Freeport (4231 E. Hwy 332, 1002 N Brazosport Blvd)
Katy* (27700 Katy Fwy)
Lake Jackson (899 Oyster Creek Drive, 101 N Hwy 2004, 598 Hwy 332) 
League City (1702 League City Pkwy)
Pearland (2541 S Main St, 11151 Shadow Creek Pky)
Richmond (1243 Crabb River Rd)
Texas City* (6201 Gulf Fwy)
Waller* (40900 US Hwy 290 Bypass)