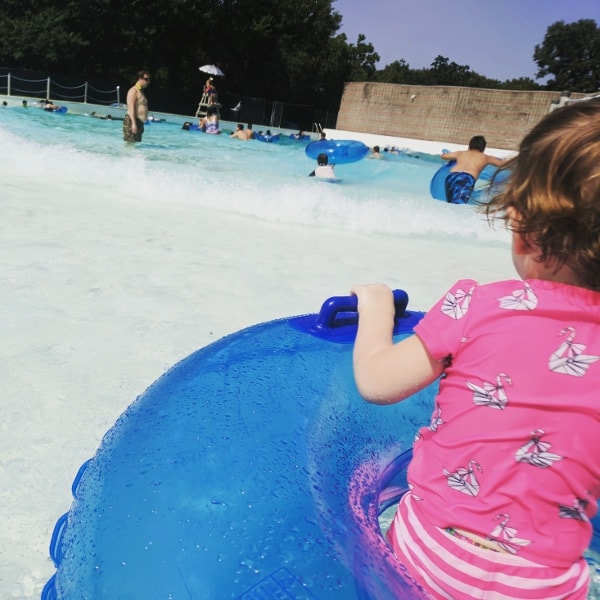 Address:
600 Little Cedar Bayou Dr, La Porte, TX 77571
This is not just any public pool... it's a wave pool!
Check out the Little Cedar Bayou Park & Pool in La Porte... just a couple miles from Sylvan Beach!
The pool has WAVES... plus a sand volleyball court, chairs and restrooms. The big park has a great playground with a hard to find BABY-AND-ME-SWING... plus trails, dog park, pavilion, sports fields!
The pool area costs $3 for residents of La Porte and $5 for non-residents. (Kids under 2 are free.)  The pool area is well kept, there is a good amount of shade around the tables and chairs and there are a lot of lifeguards.
It was really fun to have a new pool to visit. We've seen wave pools at the big waterparks... but never at a city pool!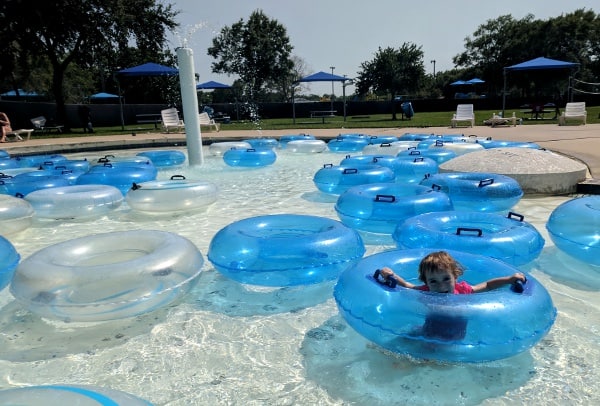 The tubes are available in the pool and there were plenty when we visited. The lifeguards are nice but pretty strict... which I do like because if there are rules you might as well follow them. That said, know that the rules are not great for toddlers.
You cannot bring in your own tubes for little kids... and the ones they have are for bigger kids and adults. Little kids cannot ride on your lap... so it's a little bit of a challenge.
Still, it was fun and we're glad we went! Coolers are allowed and next time we'll bring lunch!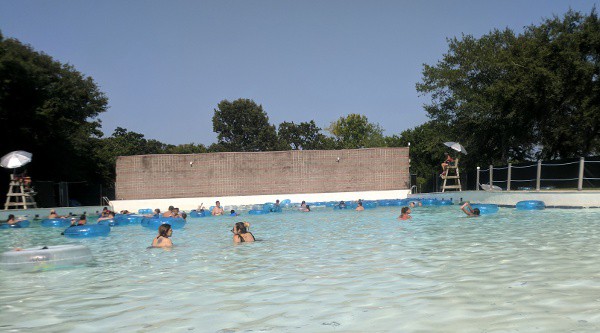 Right next to the pool is a very good little playground... and it includes a baby-and-me-swing! The equipment was pretty hot... but with our pool towels we were able to swing with baby!
Check out the pictures of the park below!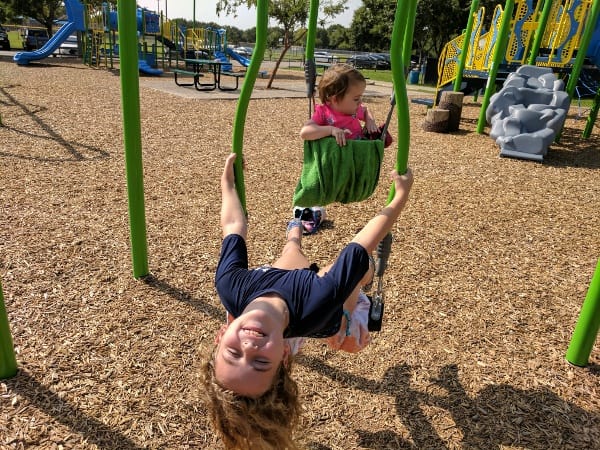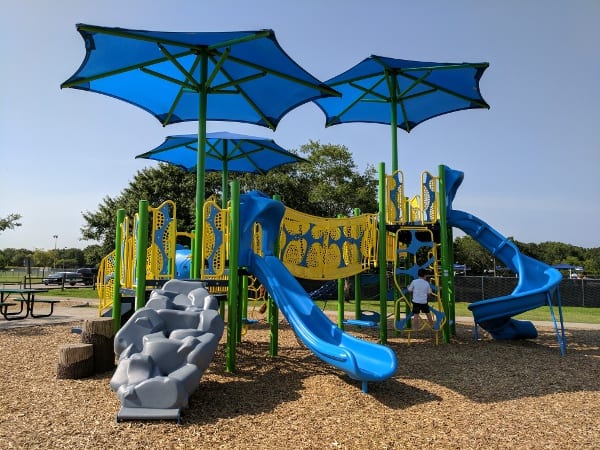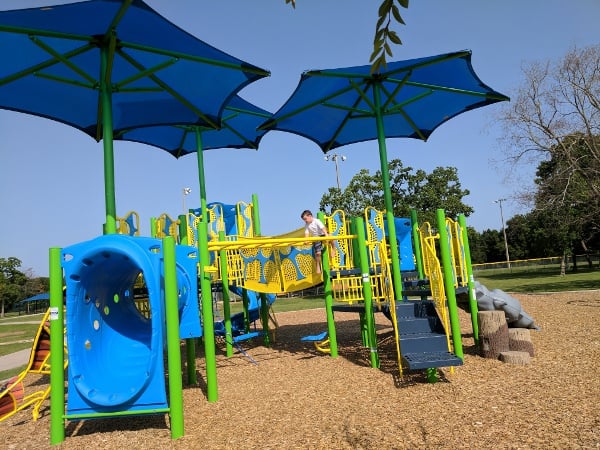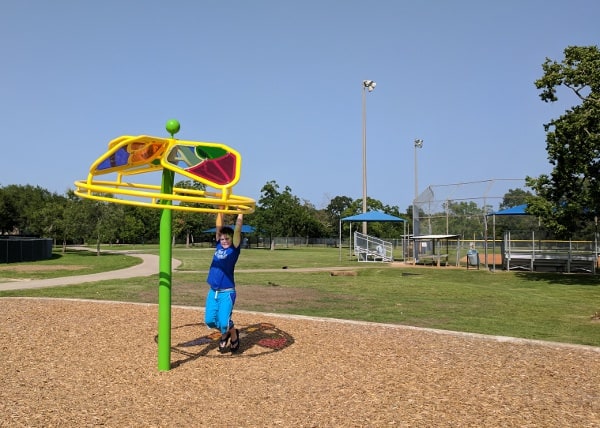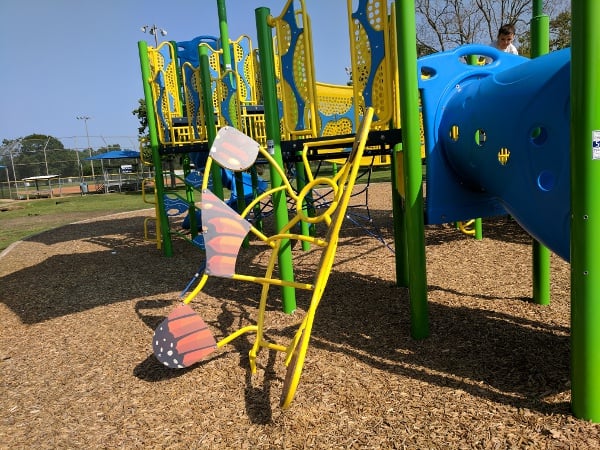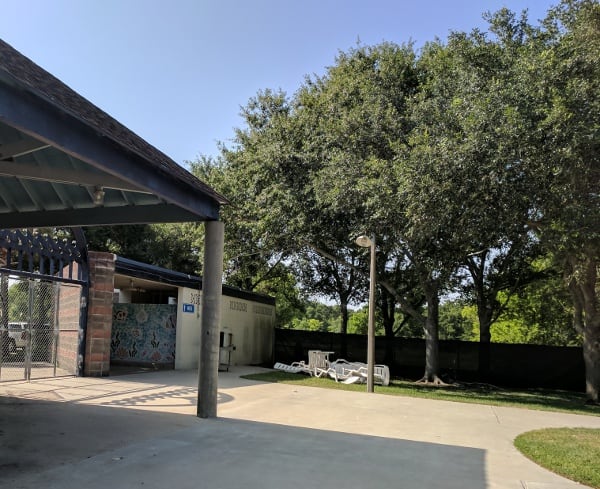 Find more Houston area parks and pools: