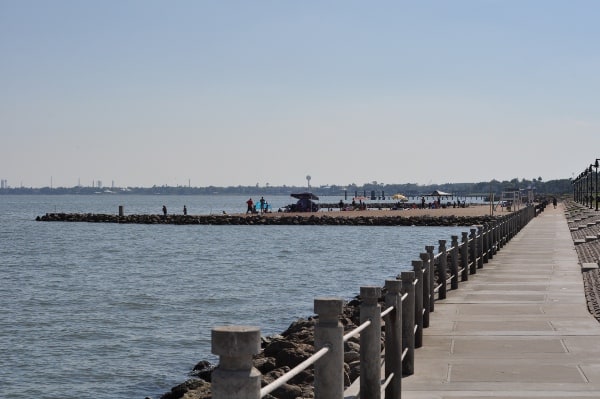 Sylvan Beach Park
in La Porte, Texas is a short drive from downtown Houston, and has playground, skate park, fishing pier, restrooms, snack shop and lots of room to picnic. Just look at this small La Porte beach!
This big park is over 30 acres, has a big (free) parking lot and a lot going on!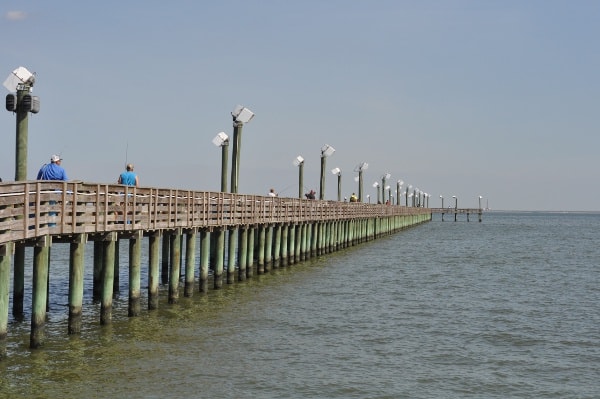 La Porte Beach:
We visited this La Porte beach, Sylvan Beach, on a weekend and the park was hoping with birthday parties and picnics. As we set out to find a playground, but once my kids saw the water, there was no turning back.
We walked along the wide sidewalk along the water and found the small sand beach. The beach and swimming area is pretty small, but my kids do not need much room to dig and splash. We also like watching the giant ships passing through the bay.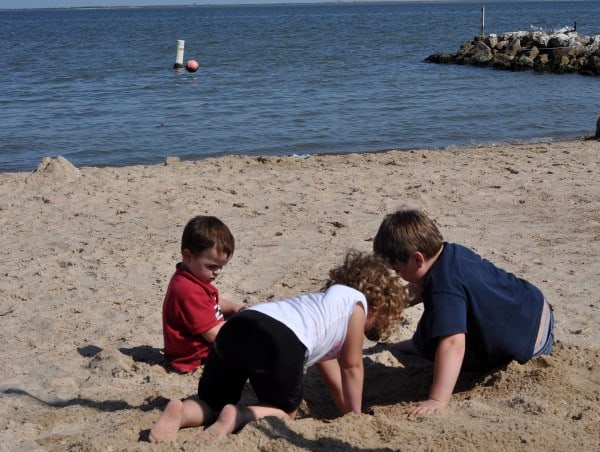 I gave instructions to only get wet up to their knees... but they interpreted this as only get wet up to you ears.
They played at the beach, got really wet and then showered off next to the beach.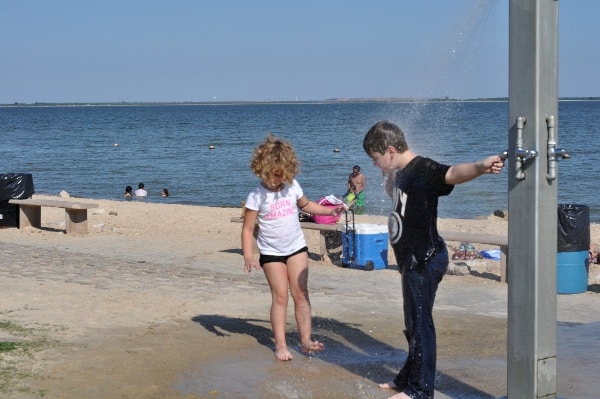 Sylvan Beach Park Playground:
I then took the wet kids to the playground. The equipment is giant with a lot of slides, bridges and ladders. It was really busy, but still enough room for us.
When we visited, the equipment had some parts roped off and marked with spray paint, like it had been inspected and needed to be fixed. Still, it was so big, we did not miss out on any fun. (Update: The playground has been completely redone!)
The park has a fishing pier you have to pay to access, but I hear that if you go up to Seabreeze Park, the pier is free.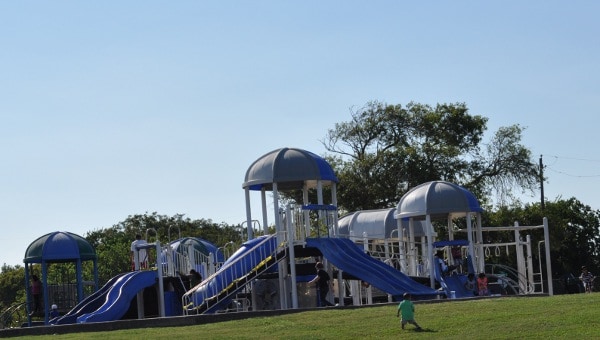 La Porte Heritage Society:
Right next to Sylvan Beach Texas is the La Porte Heritage Society. It was open on the weekend we visited and we were able to tour the old depot and an old caboose.
We've seen a lot of cabooses before... but this one was opened and furnished!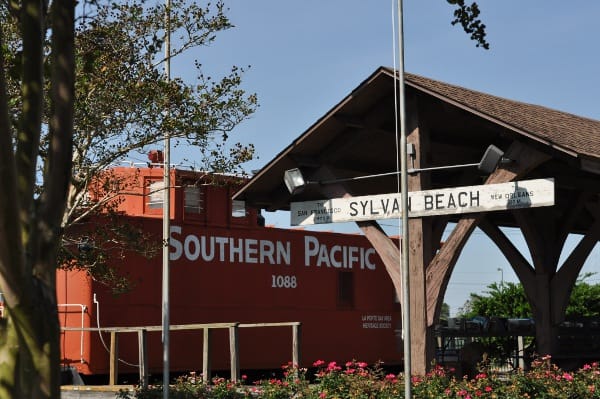 Sylvan Beach Park was really a lot of fun for our family. The La Porte beach was small, but plenty big for us... plus, it was a closer than driving to Galveston.
And, on the way home we got to climb all over an old Battleship!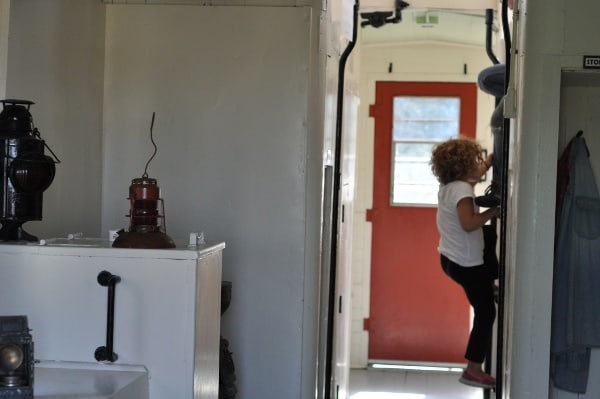 La Porte Beach:
Address: 8121 N Bay Shore Dr, La Porte, TX 77571