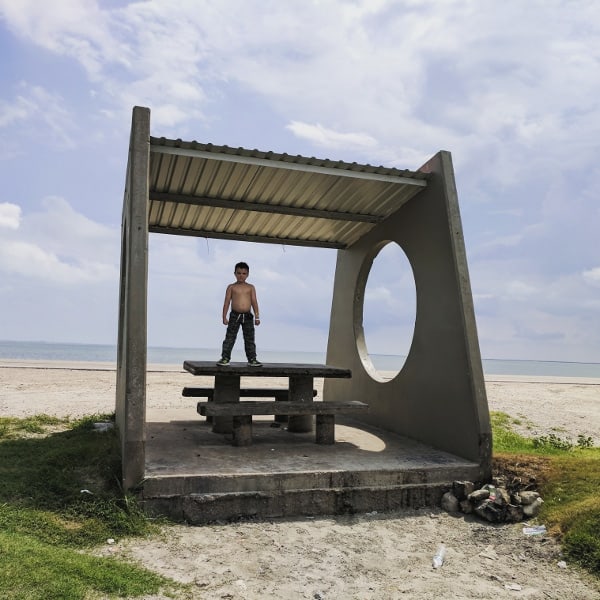 The 
Texas City Dike
 was built to protect the Texas City Channel from cross currents. It's over 5 miles and has boat ramps, picnic shelters and beach!
After visiting the Texas City Museum, we always drive over a few blocks to find shells on the beach. We pay the $5 cash (because we are not Texas City residents) and drive out past fishermen, boaters and families. The long slow road has water on both sides and areas with rocks, with piers and with beach.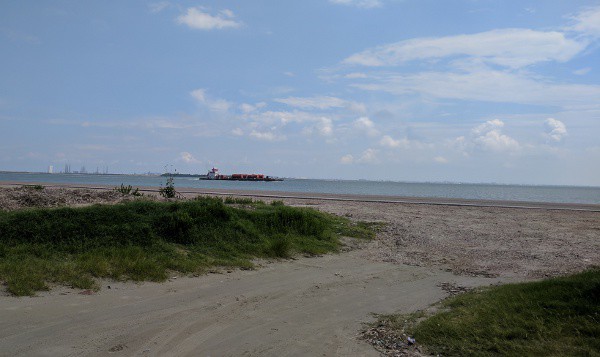 What we like about the dike is that we get to see a whole lot of cargo ships up close... and they push a lot of water onto the beach, leaving behind lots of shells, hermit crabs, and often, jellyfish.
What we've learned on our past visits is to not park to close to the water... and to wear shoes.
The Texas City Dike has drive-on beaches, with packed sand so any vehicle can do it. Last year we backed up to the water... and thought we were a good distance away... until a giant ship pushed the water up way past our car! Now we decide where to park and add 15 feet to it!
Also, the ships seem to push up a lot of jellyfish, so when we are searching for shells, we've learned to wear shoes!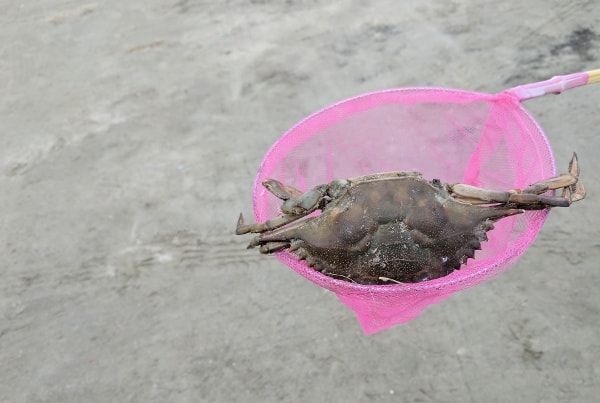 In Texas City, we always find a lot of shells and tons of hermit crabs. We've even found full sized crabs! We return the live animals to the water and collect the rest for our favorite 
Swap Shop
!
Other families do splash in the water, but we are scared of the jellyfish and just spend our time looking for treasure!
If you plan to go, know that there are only portapotties along the street. Also, this year there seemed to be a whole lot of mosquitoes along the street... but the area by the water was fine.
There is a lot of room to park (or to park on the beach) and there are picnic tables to use all along the dike. Check out the pictures!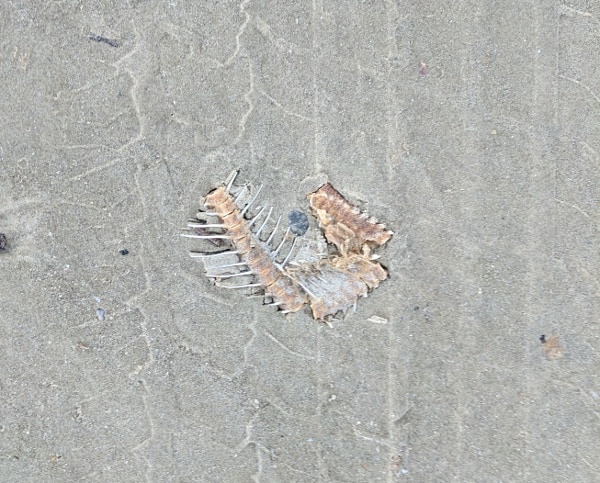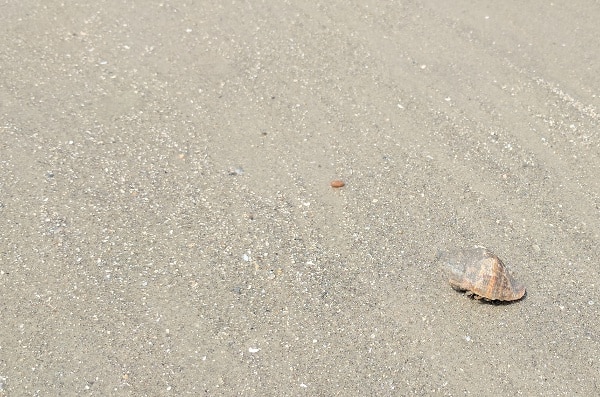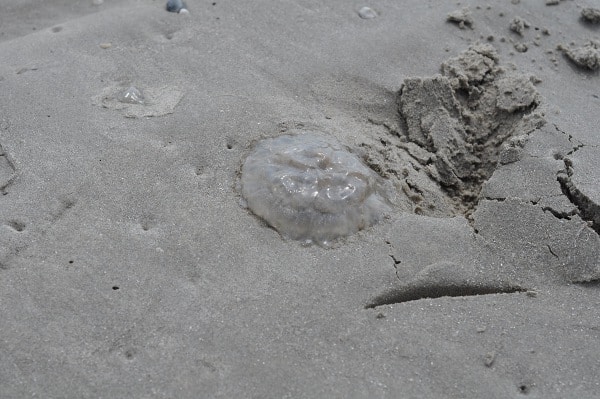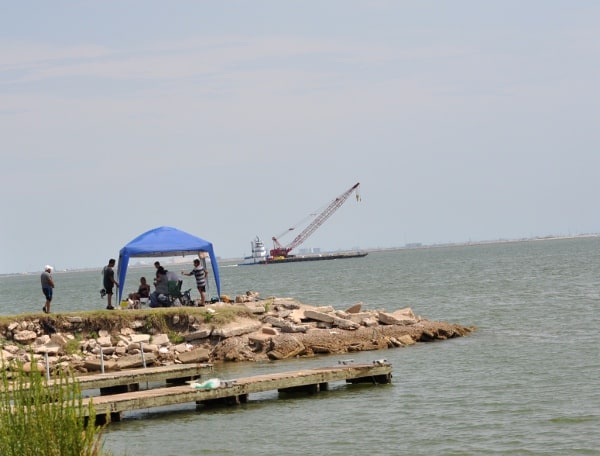 Find more to do in Houston, with kids: