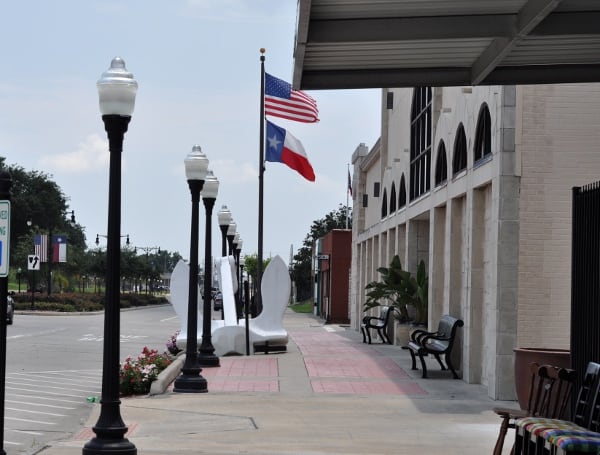 Address:
409 6th St. North, Texas City, TX 77590
This is the museum visit we keep on talking about.
It's a small place but we learned a whole lot at the Texas City Museum. The admission fee is small ($5 for adults, $2 for kids over 6), there is a fun kids room and an amazing model train display... but I really keep thinking about the port and the 1947 disaster.
Just from watching the movie and touring the main floor, I got a really good appreciation for how big the Port of Texas City is, how much traffic comes through each day and just how dangerous it can be.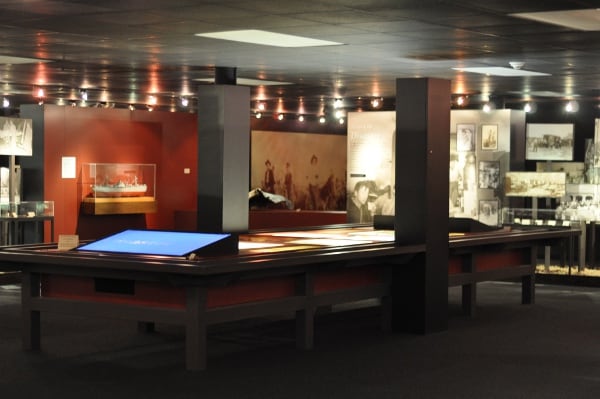 I saw a giant piece of shrapnel from the
1947 explosion
of a ship carrying ammonium nitrate. This explosion shattered windows all the way in Houston, flattened buildings in Texas City, caused a 15 foot tidal wave that flooded area and killed 600 people.
Seeing the artifacts, pictures and videos gave me a real respect for the people that work in the Houston area ports each day.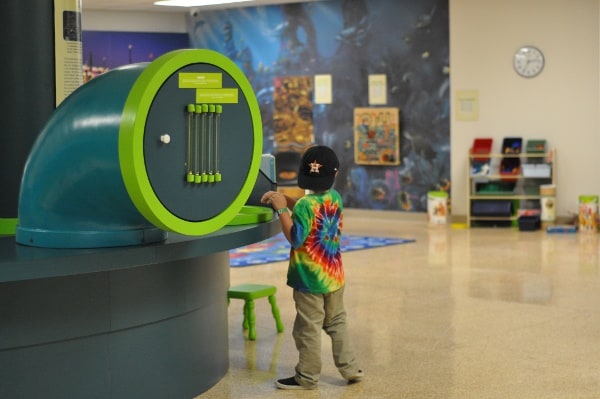 I should also mention that as visceral as my reaction was to the disaster, the display was not so overwhelming that my kids were scared. They just toured and were interested, but spend the majority of their time in the Children's Discovery Room.
This room as quite big with interactive displays and lots of games to play.
There is also The Galveston County Model Railroad Club Exhibit... which is only open on Saturdays... but we were lucky enough to get a sneak peak because some maintenance was being done.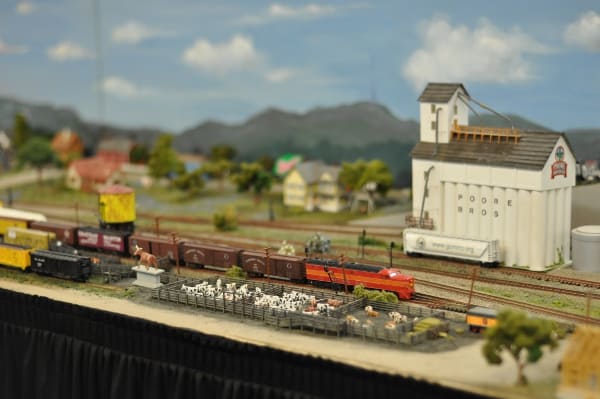 Now, I would not have predicted this 15 years ago, but I've become somewhat of a model train aficionado. I don't claim to know a ton about the hobby, but with my kids and my father-in-law, I have toured a whole lot of model train displays in all the cities we've visited.
Well, I can tell you that the one at the Texas City Museum is really really well done. The detail is amazing, the scale of all the buildings is spot on and there is so much to observe in every single square foot of this display. I mean, at first you see the train, and then you see the houses, and then you see the kids actually swinging next to the house and then you notice that super man is flying over the city... and that is just a tiny part of it.
It's a great train display and I recommend going, pushing the interactive buttons and then looking really close at each part of the display.
Actually, I recommend the entire museum. If you are headed south towards Galveston, check out the Texas City Museum!
Find more things to do around Houston: