Beyond the Beltway: Bayou Wildlife Zoo in Alvin, Texas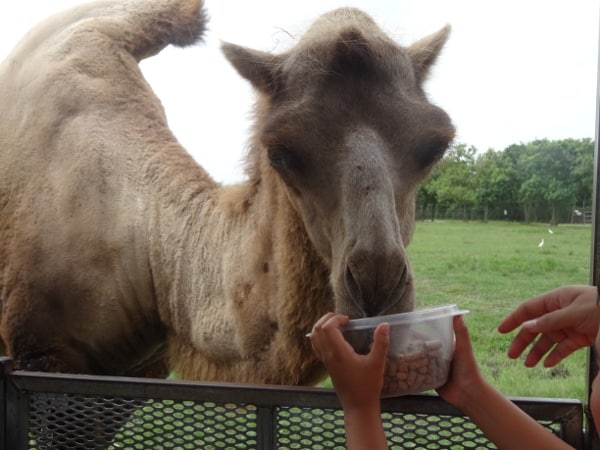 Address:
5050 FM 517, Alvin, TX 77511
Cost:
Adults: $20, Kids: $10, Free Under 2, Call for Group Rates
Our Beyond the Beltway adventure for this week was actually the BigKidSmallCity meet up at Bayou Wildlife Zoo in Alvin! Thanks so much to everyone who came out for this; we had a great time and hope you did too!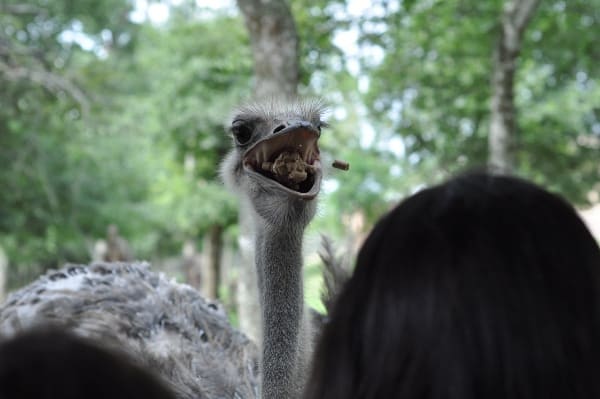 For those of you who missed it, the main attraction at Bayou Wildlife is the tram ride through the 86-acre property where exotic wildlife is allowed to roam. Not only do you get to see these animals up close, but you can even feed most of them. Buckets of food are available for purchase and many of the animals will come up and stick their heads right into the tram looking for food!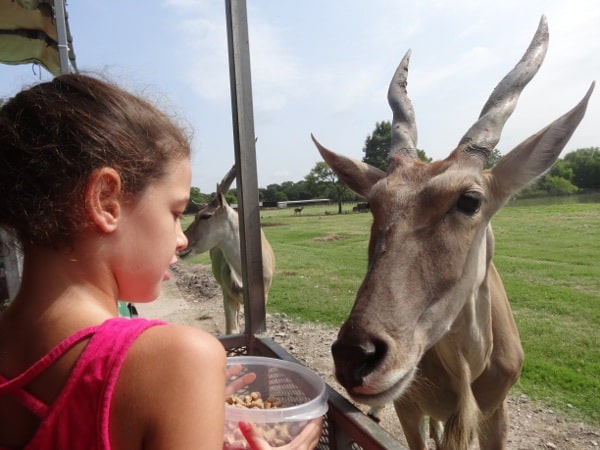 We saw a rhino, zebras, deer, water buffalos, wildebeests, camels, llamas, Watusi cattle, giraffes, ostriches and emus as well as many more types of animals on our safari-like trip. Watch out for those ostriches though, they really like their food! Also be sure to check out the tongues on some of those cattle; they are huge!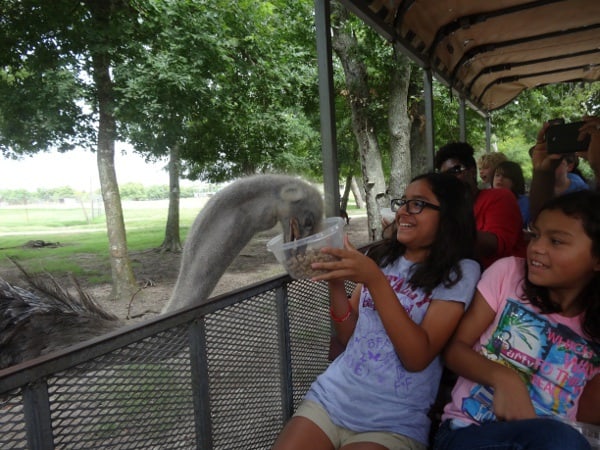 Our tram ride lasted about 40 minutes and we loved every bit of it. Although the animals were the star attraction the kids also really enjoyed every time the tram would go down a steep hill and come up the other side. It was almost like a mini-roller coaster ride!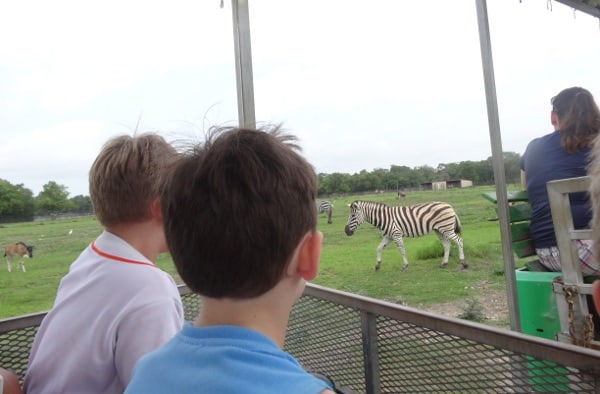 As soon as we got off the tram the kids wanted to go to the pony ride, so that is what we did. Children up to 90 pounds are allowed to ride and they took one lap around a short track. Even though it was a short ride they enjoyed it and weren't too disappointed that they couldn't go a second time.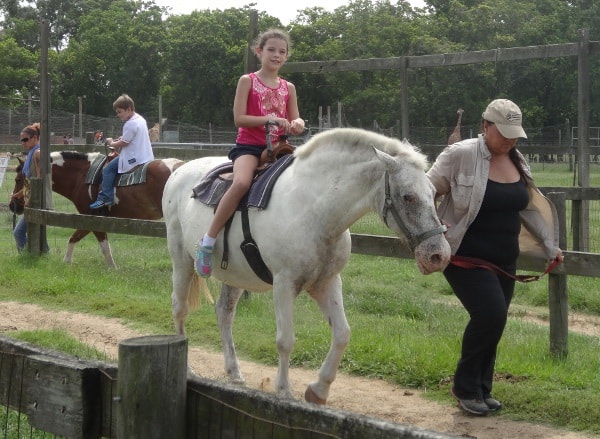 Near the pony rides are a few animal pens. We got to see javelinas, Patagonian cavys, wallabys, and even a zonkey (half zebra, half donkey).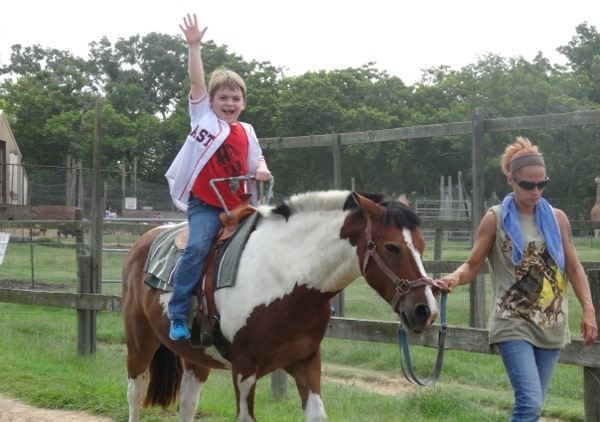 Our final activity for the morning was to go into the petting zoo. There were plenty of goats and even some big pigs that the kids enjoyed petting. Right next to the petting zoo was the giraffe enclosure, so we got a good look at those too. We even got to see the baby giraffe that was just a day old!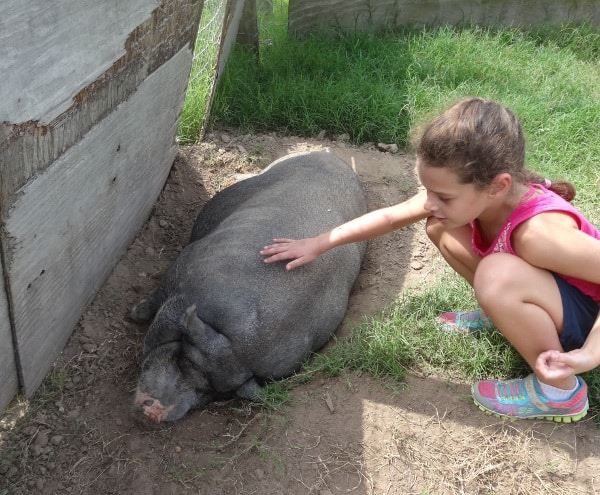 There is a picnic area with lots of tables where we could have stayed to have our lunch, but by then we were hot and a little tired and decided it was time to head for home. We really enjoyed our time at this unusual zoo though, and I'm sure the kids will be asking to go back again soon!